The Benefits of Mobile Video Conferencing
Owning a mobile device is a "need" rather than a "want". And as time goes,it seems too difficult to not carry a mobile with you anymore. Aside from its personal purposes,mobiles also lead small businesses to progress and grow in the field of enterprises.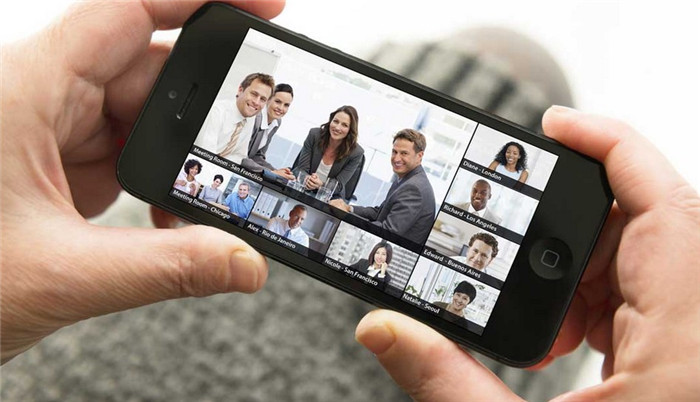 Like large corporations,small business employees work by their "mobile office". According to a recent survey,about 94% agreed that mobile video conferencing under mobile technology leads to their efficiency. 67% of this even said that their very own organizations would not be in their competitive state if these devices were not in their hands.
Mobile Video Conferencing Benefits
1.Immediate response
With mobile video conferencing,you can have the best ways of communication including the ability to give immediate response whether verbal or non-verbal. You will get to know opinions,suggestions and ideas directly from the words of the person you are talking to,while looking at his total reaction. Being able to look at the reaction of the person you are talking to is very helpful when trying to persuade a possible client or win back an unsatisfied customer.
2.You can work as you travel
With more time to speak with your clients,you can accommodate them instantly. The time you have spent traveling could become meaningful hours of conversation about your products and services. This would also be beneficial for employees and employers when they are far from each other. Employers can still conduct meetings wherever they are,and employees can directly give their updates about certain work.
3.Cutting costs
Since it is a small business,it has to utilize its capital and profits in the most efficient way. This is what mobile video conferencing would also help make possible. No need to pay for fares and tickets,or do a lot of paperwork,or even spend money for snacks or meals just like what they do in traditional meetings. Moreover,the hiring process would be a lot easier.
4.Increased productivity and competitiveness
This is critical for most small businesses. Mobile video conferencing gives easy access to all the applications,networks and data from all over the place. This will develop the efficiency of the employees and build a good relationship with clients. The employees will learn how to conduct their presentations for their proposals,designs and ideas. This can help them become more competitive,providing a bigger chance for any business to grow.
Knowing all these now,there is an app I would like to introduce to you to enjoy all above-mentioned benefits of video conferencing. That is ezTalks. It works well on mobile phones (iOS and Android supported) and tablets that provides you with supreme experience of mobile videoconferencing. With ezTalks,you're able to do the following 3 things.
1.Start a meeting. You can select your favored device and get ready to lunch ezTalks on your mobile.
2.Invite People. Let them know you are using ezTalks through phone,email or instant message.
3.Work Together. Just click one button and Viola! Your screen and webcam can be seen.
Moreover,ezTalks also has other attractive features: A white board which will be convenient for annotations and a great way to share your ideas,an HD video conferencing to practically see the person you are talking to clearly,audio where the VolP is toll free for each user and the ability to share screen to collaborate and present ideas right from the device.
So,what are you waiting for? Every small business has the potential for bigger success. Take advantage of ezTalks to fully utilize mobile video conferencing technology.