How Unified Communications Simplify Your Work
Unified Communications (UC) offers practical solutions to areas where communication is essential,as the business environment. Unified communications work by eliminating complexities,such as remote-working personnel,international value chains,social networking,a global video and information overload,which have become the new standard in the workplace.
Individuals can send and receive information across these different platforms,while others receive the transmitted data on a singular platform such as ezTalks.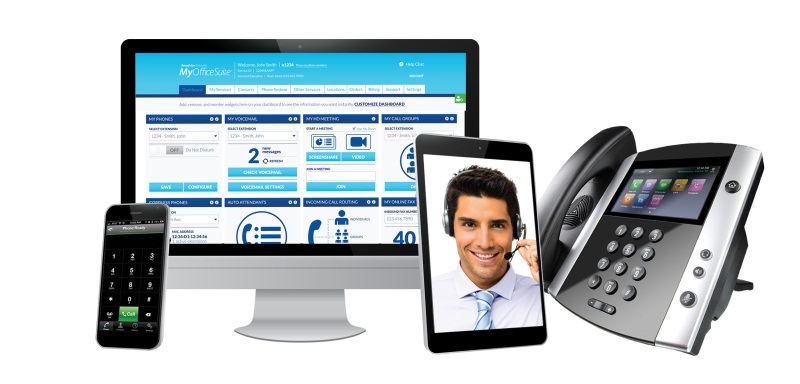 With a unified communications solution,there is no need to have separate phones,faxes,and computer systems. Instead,you can receive all of your communication into one inbox. This is particularly useful for remote workers. Below are popular unified communications solutions.
Presence
Presence shows you when someone is online and whether they are available to collaborate. For instance,the advanced technology might let you know that one of your colleagues is in a meeting and therefore save yourself the time and trouble of trying to contact them.
Voice over Internet Protocol
VoIP (Voice over Internet Protocol) is a complex technology designed for making calls over the Internet. The famously known user of VoIP is Skype. It allows people all over the world to make free calls from computer to computer; it also offers low-cost calls from PC to mobiles and landlines. VoIP is mostly used in a business capacity,and Skype now provides a corporate product.
Video-Conferencing
One major disaster this year showed the advantages of video conferencing to companies. When a volcano erupted in southern Iceland spreading ash in the sky,many flights across Europe were grounded. The disruption lasted for a week and cost millions of pounds in lost business deals. However,now that you can have meetings over the Internet with high-quality audio and HD pictures,the need for personal meetings has become less urgent.
Instant Messaging
Instant messaging allows co-workers to communicate informally without leaving their desks. A busy employee might,however,find it cumbersome to manage their faxes,e-mails,and reports as well as the Instant Messages. This is the reason unified communications simplifies workflow by integrating communications so as to increase response time.
Call Control
Being a receptionist could become a job of the past as unified communications gains in popularity. You can use a software-based Phone Branch Exchange to manage all of your call needs. A call-attendant can place calls in queues and make sure that none are dropped. You can even set it to prioritize your correspondence.
The benefits of unified communications is that it offers reliability to company users. The individuals can stay logged in the system and the network even when they are away from their workplace. It gives people more comfort in the operating industry,as they can work from various locations and also reduce costs and spaces. The conferencing facility,such as web and video offers good remote interactivity and increases productivity by eliminating travel costs. As all these services are included in one single provider and can be contacted by one number as the single access point,the unified communications can be highly economical.