Top 6 Virtual Communication Tools
From personal meetings to group video conferencing, technology has eased communication between clients and employees and also historically made it cheaper. It doesn't matter whether you are communicating by utilizing social media, mobile app, or software, here are 6 virtual communication tools for you to think of for your business.
1. ezTalks Meetings
This is undoubtedly the best virtual communication tool for business. It reverses the impossible by allowing hundreds of attendees to connect from any place on earth. It offers the services and plans that are handy in meeting the virtual teams' requirements.It enables users to host any type of online meetings, for example, webinars, town hall meetings, marketing events, training, and one-on-one videoconferences among others.
It works perfectly with Mac, Windows, Android and iOS. It backs reporting, user management, and remote control. Its starter plan is not charged. It lets 100 members to meet simultaneously at no cost for 40 minutes. For more people to connect at the same time, you just need to upgrade to its pro plan. ezTalks Meetings is a powerful virtual communication tool, providing you with many awesome features, like easy screen sharing and collaborative whiteboard sharing, instant messaging, high-definition video, high-fidelity audio, online meeting scheduling, meeting recording and playing.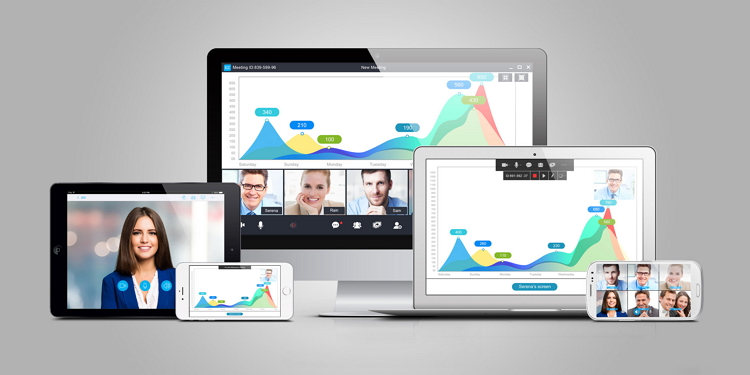 2. Zoom
Zoom is a business level, multi-purpose virtual communication tool for business that comes with a small business price ticket. It gives web and video conferencing solutions and cross-platform file sharing and instant messaging features. You can use the tool on mobile gadgets, desktops, and conference and video root systems of your company. It also has a developer platform for integrating Zoom features - like screen sharing, voice and video - into prevailing apps that are used by your business.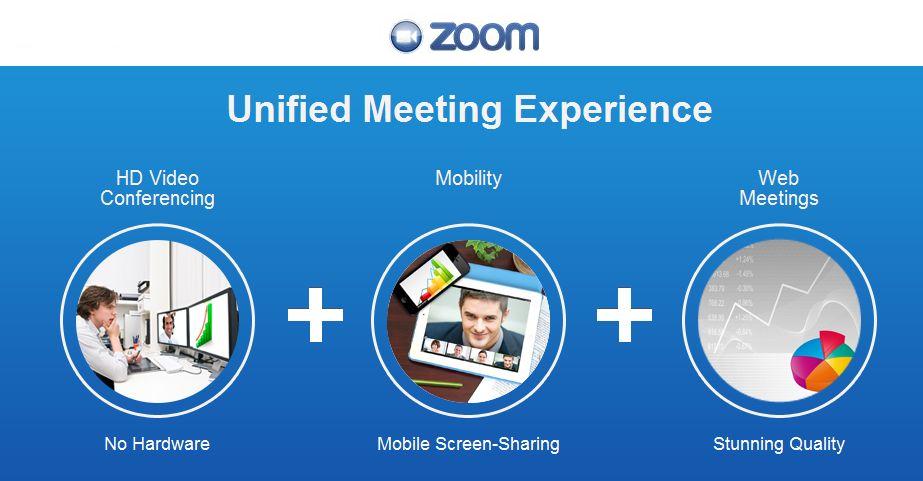 3. BlueJeans
BlueJeans is a cloud-based video virtual communication tool that offers participants the suppleness of joining video conferences by utilizing a mobile phone, desktop app, and web browser. It increases meetings' productivity with various collaboration features which are available crosswise platforms.
That comprise of the capability to host online meetings in town halls and conference rooms, record online meetings and share screens. BlueJeans as well eases the workflows' combination, for example, organizing meetings by utilizing Outlook, chat by utilizing Skype together with integrations.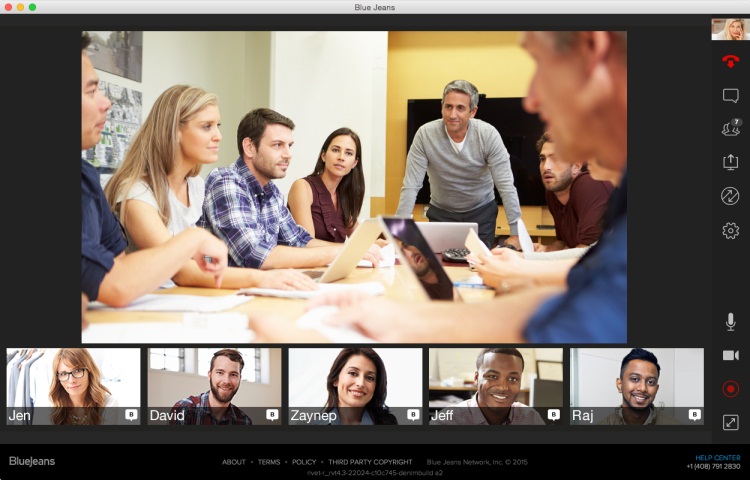 4. Unified Meeting 5
Nothing should be easy than collaborating. Unified Meeting 5, made by conferencing solutions giver InterCall, is an all-in-one web, audio, and video conferencing platform that eases meeting hosting and joining. It gives simplified planning tools, provides with streamlined audio call management and perfectly incorporates with prominent tools of business.
Participants join meetings through clacking on a link from a meeting invite. Users are capable of doing this on their tablets or smartphones, or desktop computers irrespective of their locations. Unified Meeting 5 also functions on the similar network as Intercall's business customers, offering owners of small businesses access to the very dependable connection, having no enterprise price ticket.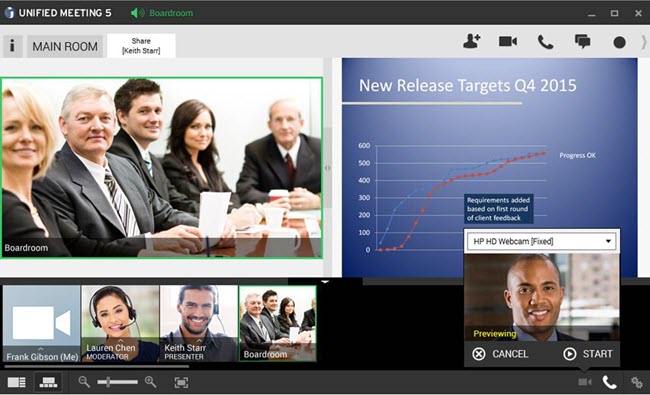 5. Google Hangouts
Do you want to make video calls or voice calls, or basically send hypermedia messages and chat? Google Hangouts offers all those types of group communications irrespective of locations of your team members and gadgets.
From Android to desktops and iOS mobile gadgets, Hangouts enables you to connect with a maximum of ten individuals via Google video conference call across the planet. You are capable of making voice calls direct from your PC (calls to Canada and the US are cost-free). You are also capable of hosting video conferences as well as even live-stream events and meetings.
Google Hangouts also enables you to record your Hangouts, therefore you are ever capable of revisiting the old conversations the way you want. It is a free service. However, you can also join the paid subscriptions to add the number of individuals to connect in one session.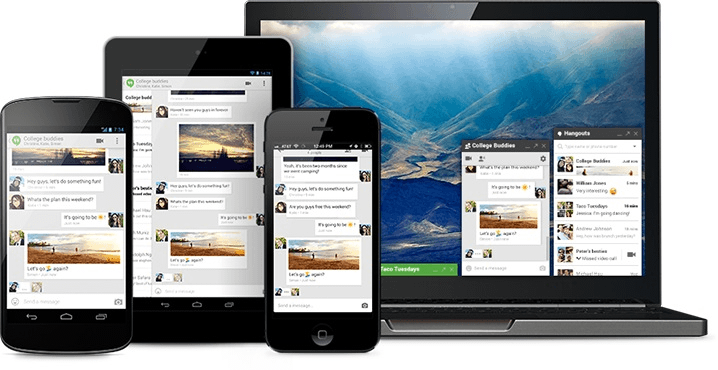 6. Yammer
With Yammer, businesses are capable of creating their own confidential social networks for uniting workers and sharing internal information. The virtual communication tool for business resembles Facebook a lot and provides with similar abilities: private messages, comments, status updates, chat, likes, and groups among others.
As a user, you are also capable of uploading documents, photos and other files. Yammer offers the service to users at no cost. However, there is the paid plan which comes with enhanced administration, support and security among other tools starting at $3 every month for every user.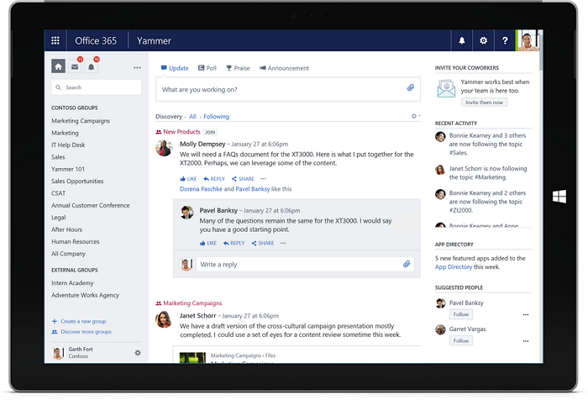 Bottom Line
Virtual communication tools are essential, which enables effective communication among members. Now, you are fully aware of the communication tools available and it is up to you to decide the best one for you.