5 Best Video Call Apps for Android
Video call apps have really transformed the way people from all over the world communicate and interact. Gone are the days when one had to sit in front of a PC with a huge webcam in order to make a video call. Nowadays,people can conveniently interact with family and friends via live video streaming from their mobile devices. Whether one is using Android,Windows or iOS,access to video call apps and services is now way easier.
Businesses have even taken advantage of this valuable technology to connect employees working in different locations. Through android video call apps,employees can actually communicate and collaborate effectively when discussing an important business project. Video calling is simply bringing the world closer as people can enjoy on-screen face-to-face communication from anywhere in the world.
The following are top 5 best video call apps for android available in the market today:
1. Google Hangouts
Google Hangouts is among the top video call apps for android celebrated by users today. With this app,a user can enjoy voice or video calls together with text chats from anywhere and at any time. Google Hangouts can allow up to 10 participants to join in a video call simultaneously. It also works cross-platform,which means,a person can make video call on Android and the recipient can answer it from their computer. The app is usually pre-installed on most android devices and it's totally free. All a user needs is a Wi-Fi or mobile network connection to be able to communicate with others.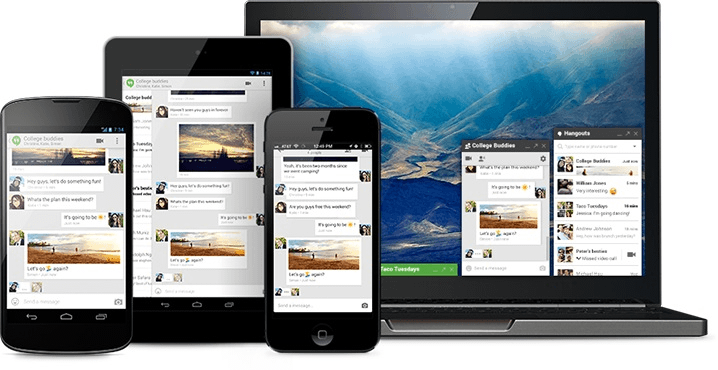 2. Skype
Skype is undoubtedly one of the most popular video call apps android in the market. With a user base of more than 250 million people,the app has managed to stand its ground for a while. Its design may not be that perfect but it comes with a number of features that might interest any user. With Skype people can enjoy unlimited free one-on-one and/or group video calls from any location in the world. The app also allows for free instant messaging and sharing of photos,emotions and emojis.
Skype can also allow up to 25 people to participate in a group video call. That makes it more superior in terms of meeting capacity compared to Google hangouts. Skype to Skype call service is always free but calling mobile and landlines can also be done at very low rates. The latest versions of Skype are designed to offer impressive video quality and greater stability. That ensures the VoIP; video and messaging needs of the users are well met.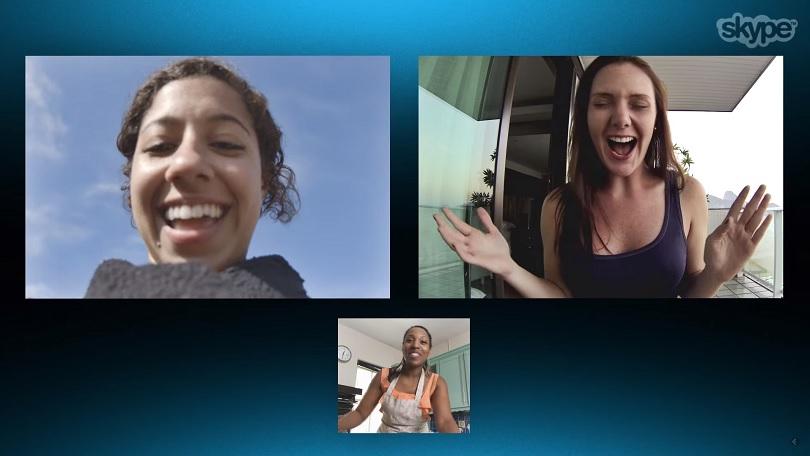 3. ezTalks Cloud Meeting
While most of the apps discussed above are mainly designed for casual use,ezTalks Cloud Meeting offers a more professional approach to video calling. Using this app,employees can interact with one another on a live video from their android-based phones or tablets. With ezTalks Cloud Meeting,a business can host up to 100 participants in a meeting for free. Those opting for paid plan can enjoy a meeting capacity of up to 500 participants at once. The software also comes with powerful collaborative features like screen sharing,file & application sharing and interactive whiteboards. Users can also enjoy recording and playback abilities,meeting arrangement & scheduling and cross-platform chats. Subscription to the paid offers more advanced features like user management,reporting,unlimited meeting duration and more.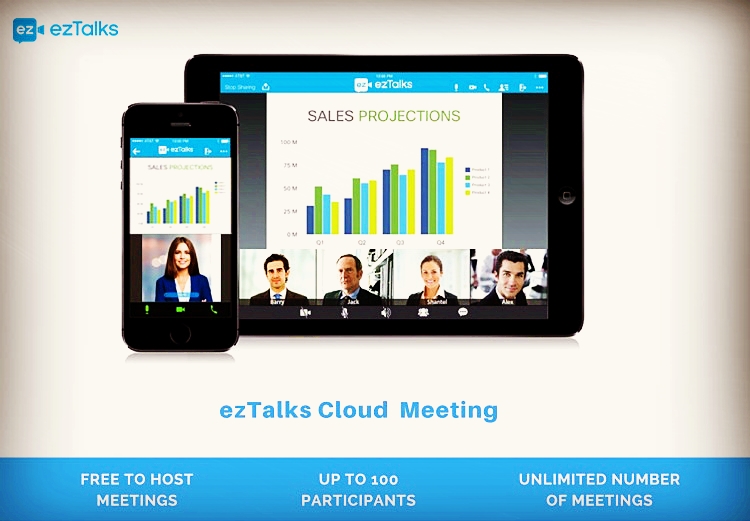 4. Viber
Viber was initially designed to be a messaging app but later video calling features were added onto the platform. The 2014 Viber update particularly set the stage for users to make free international video calls. With the app,users can enjoy communicating through voice calls,video calls and instant messaging. Viber,who is Skype's main competitor,has really put some effort into making its app more superior. Both Android and iOS software users can use the app to communicate effectively. It also offers unique stocker sets,emoticons and location-sharing features. Viber can support up to 40 people in a video call at a time,making it an ideal choice for those who need more meeting capacity.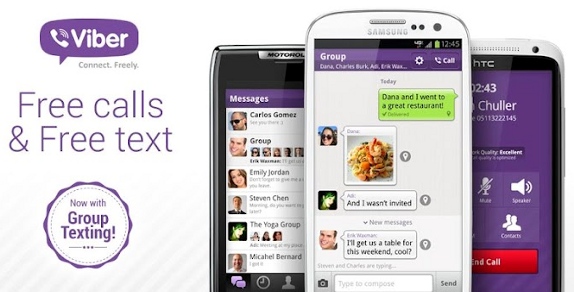 5. ooVoo
ooVoo is among apps that offer the best quality of video and audio calls. Just like the other apps discussed above,ooVoo facilitates video communication through the use of Wi-Fi,4G or 3G connections. The app also allows users to integrate their Facebook and Twitter accounts for an even more interactive chatting experience. With OoVoo,up to 12 people can simultaneously join a video call. That makes it one of the best apps to install on an android phone.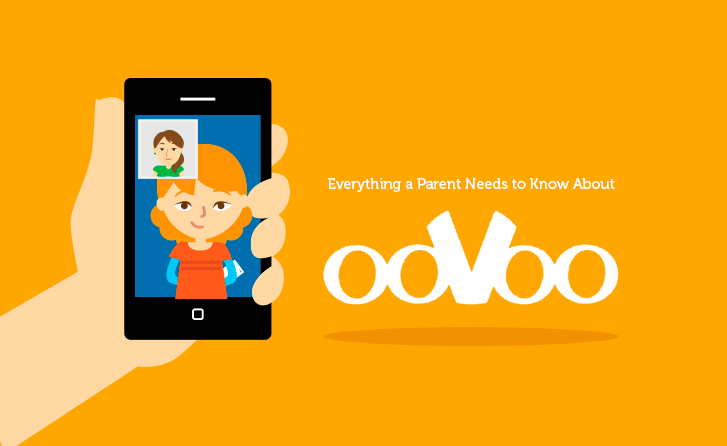 Conclusion
All these apps can be great for use in android-based phones. Each of them comes with a set of benefits and a fair share of drawbacks as well. However,all that matters is finding a video call app that can meet your communication needs at the minimal cost. Anyone hoping to adopt a video call app should consider such aspects as the app's connectivity,video quality,meeting capacity and ease of access. That way it can be easier and more convenient to communicate with friends,family and/or colleagues.