Top 5 Internal Communication Tools
Internal communication (IC) plays a key role in the productivity of an organization. If the communication between members of is strong, then efficiency within the office can be ensured. In line with this, through the technological innovations in the present times, different IC tools and applications are now available and can be accessed online. Knowing what the best internal communication tools are can contribute a lot in the success of your team and will possibly lead to the growth of the organization where you belong.
1. Google Hangouts
Made by one of the industry giants, Google Hangouts also serves as one of the internal business communication tools. You can access it through your Google+ or Gmail accounts. Google Hangouts can be used for free. For a free account, it offers a private messaging and group audio chat function with a maximum of 150 participants per time.
This tool for internal communication can also be used to make Google video conference call with up to 10 participants. You can make live videos by using it and make it viewable to your audiences through YouTube and Google+. If you want to conduct online meetings for no more than 10 participants at a time, Google Hangouts is a good choice.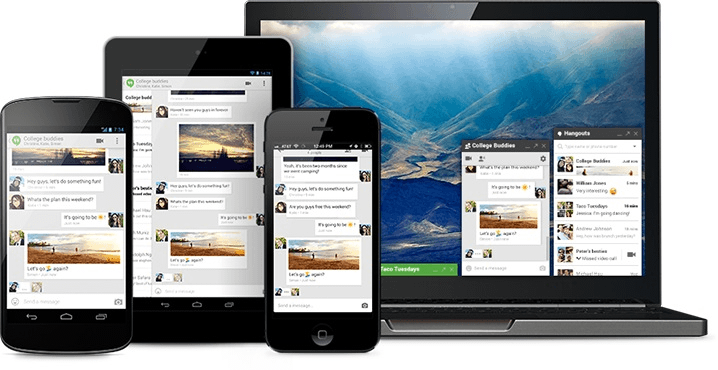 2. ezTalks Meetings
If you want to get the best internal communication and online meeting experience an application can offer, better install ezTalks Meetings on your device. ezTalks Meetings is one of the best effective internal communication tools. Together with its 500 participant's meeting capacity, it offers high definition video and clear audio qualities, which will facilitate greater internal communications between you and your workmates.
Instant messaging features are also available within this powerful application. It includes private and group messaging for a more comprehensive meeting package. You can also use its sharing functions such as whiteboarding sharing and screen sharing.
Another good thing about ezTalks Meetings is that it allows you to record, playback and share the whole meeting. It can help you a lot, especially if you want to review the meeting later for references or you want to show it to someone who didn't able to attend it. This internal communication tool supports a lot of devices running different OS, including Windows computer, Mac, iPhone, iPad and Android smart phones and tables. You can also expand the numbers of participants up to 500 when you upgrade to the pro version.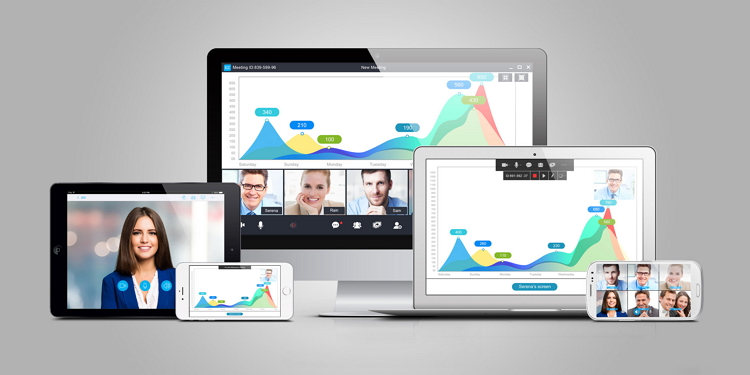 3. join.me
join.me is also one of the best tools for internal communication. Specially made for small and developing businesses, its "freemium" or free download version supports Windows OS, iOS and even Android-based devices. Using its Voice over Internet Protocol, it allows you to make calls locally and internationally. You can also do instant screen sharing, file transfer as well as video recording by using this app.
Its Pro version offers online meetings with unlimited audio conferencing. On the other hand, its Enterprise version that costs $19 a month per user enables you to experience high quality meetings with advanced expanded capacities and several other features. The payments of the paid versions are collected annually.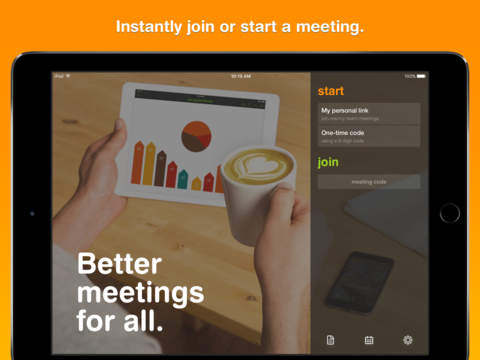 4. ReadyTalk
One more internal communication tool is the ReadyTalk. Its meeting and video conferences packages offer wide range of services that can suit your needs. This application is specifically designed for sales demonstrations, trainings, presentations and meetings and comes within different packages and different pricings.
Its Meetings package cost $24 per month and offers audio and conferences for a maximum of 100 participants. On the hand, the Webinars option which costs $119 per month can accommodate a maximum of 3000 devices and has several additional features than the first package. Furthermore, it also offer webcasts package that comes with four different options. This is the most expensive package of them all since it can hold more than 3000 participants at the same time. The pricing may vary depending on the packages.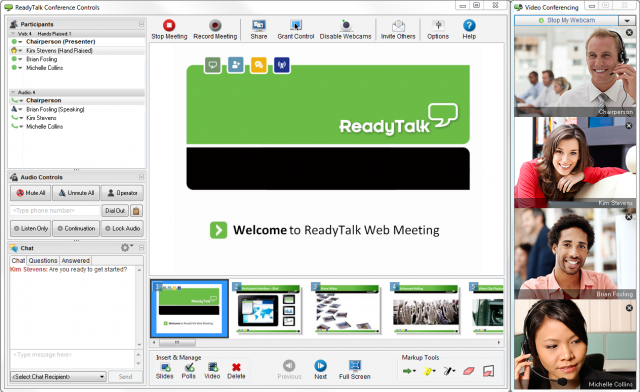 5. Zoom
Ever wonder how to get the face-to-face meeting experience through your devices? Like ezTalks Meetings, Zoom is also one of the best internal employee communication tools that offers HD video and audio with voice detection capabilities in its cloud video services. You can choose among four different business plans they are offering. These are the free, pro, business and enterprise versions.
Its free version allows you to host one on one meetings and limited minutes of group meetings with a maximum of 100 participants. Its business plan costs $14.99 a month and offers all basic features as well as unlimited meeting durations, 1 Giga Byte of Cloud space for video recordings and many more. The remaining two packages can be availed at $19.99 a month and offers unlimited cloud spaces, admin dash boards and many more.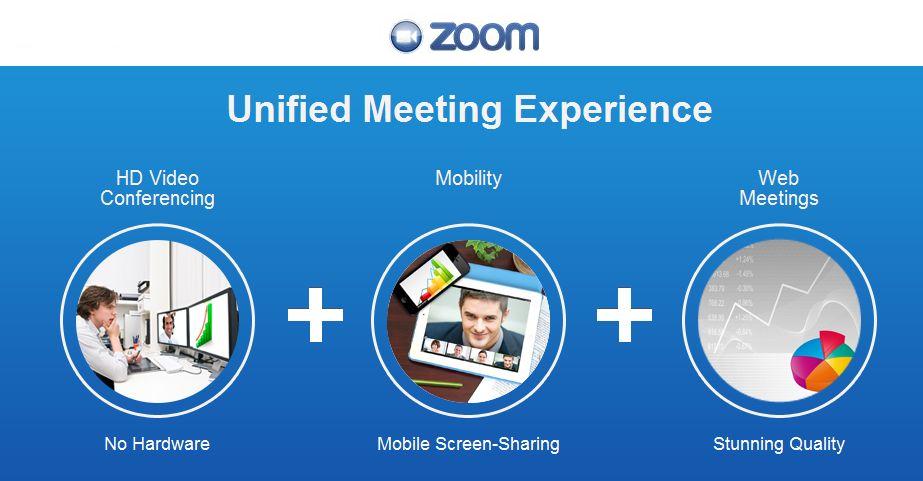 May you choose the best one from the five best internal communication tools to promote collaborations as well as team spirit for your organization. Good luck and God speed!