Top 7 Video Call Recorder Apps
Technology has made it easy to communicate through video calls. That is why today video calls are popular and used by anyone whether at job places,homes or learning institutions. To spice up the video call tech,there is what is called video call recording. Anytime you record something,it is usually for future reference. It is always good to keep a record of these video calls for quality purposes and other valuable reasons.
Now video call recording is simply what the words say,you record the call as you continue talking to a person or people on the other end. To be able to do this,you need a video call recorder app. Without it may be hard to keep a record of your calls.
There are several video call recorder apps in the market. Each owner will claim to offer the best app. However,there are seven apps that are worth considering: ezTalks Meetings,Video Call Recorder,All Video Call Recorder,AnyCap Recorder,Callnote Call Recorder,AnyMeeting and Smart Video Call Recorder.
1. ezTalks Meetings
ezTalks Meetings is a video call recording app that enables organizations to communicate from any part of the world. It enables companies to hold online meetings remotely without employees necessarily being at the office. It is an easy to use app with easy navigation steps. To use it you need to download and run it and then sign in with either your Facebook or Google account. It is also a great video conferencing tool that would be beneficial to your organization.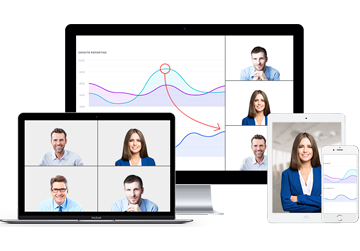 Free Video Call Recorder App
Simple & Free to Use
Record Any Video Calls Directly
Record both Local and Remote Sound
User-friendly UI
Adjust Screen Resolution
Sign Up Free Now
About video recording,ezTalks Meetings comes with an option to record video conference calls or conferencing sessions when you need. It is a matter of clicking the Record button after starting a call. The recorded video call is saved as a .wmv file. In this way,you can always refer to the video call in case you need some clarification or you forgot an important aspect of a call. It is like keeping minutes somehow.
2. Video Call Recorder
The app provides high quality audio and video. You will not strain to hear your voice and that of the other participant. The high quality images will ensure your eyes are unharmed. There is a lot to tell from a video call. The nonverbal communication of person can tell you whether they are lying or being honest. Being able to read the nonverbal cues is only possible with great images. The app guarantees you that.
Remember that any video you record with Video Call Recorder is in an .mp4 format. That means the device on which you play it should support the format. Once you have the video recorded,you can always do anything with it,for instance share or edit it. The good thing about Video Call Recorder is that it records video conversations on a number of online platforms,including Facebook,WhatsApp,imo and Tango.
3. All Video Call Recorder
This is another video call recorder that is super user friendly. It also records in .mp4 format. You will have fun with an app that is so versatile. Apart from the popular apps,like Facebook,it also records amazing videos on ooVoo,ICQ and Tango.
All Video Call Recorder works on both Android phone and tablets. There is really nothing to worry about. All you need to do is open the app and click Start,and then continue with your conversation. Remember to click Stop when done. You do not want your marvelous video call mixed up with some crazy noises you make after the call. They will only eat up space on your device.
4. AnyCap Screen Recorder
It is a free video call recording app. It is such a fascinating app that you will have to try it. It enables you to do several things. You will have your videos recorded on your hard disk in real time. About video formats,the app supports both mp4 and avi videos. This way you have options. In case your device does not play one of the formats,it can always play the other.
You should have noticed that the app's name does not have the word video. It is because it does great work with audio too. It does just record the audio in a video call. It can record it separately from the video. This is amazing if you are the type that loves manipulating videos for fun. It will save you the trouble of having to separate audio and video. Besides it capture the background sounds.

5. Callnote Call Recorder
It is a worthwhile call recorder for video app as it helps you record Skype,Hangouts and Viber video calls among others. It also allows you to manipulate video in whatever way you like. You can get rid of unwanted sections. For example,you can share the recorded video calls on Facebook and YouTube as well. On storage,the app saves your video calls on Google Drive,OneNote,Evernote and Dropbox. Try the app and see how much you are missing.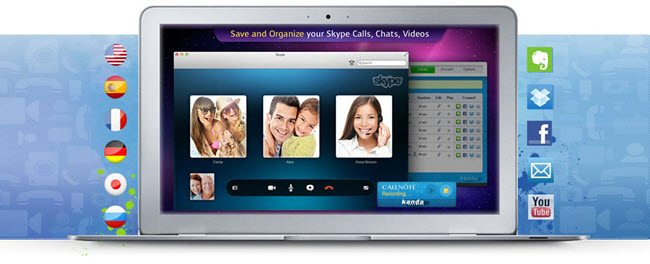 6. AnyMeeting
AnyMeeting is in the same group as ezTalks Meetings. They are both video conferencing apps. However,they have the ability to record any video content including video calls. Therefore,when you feel that an online presentation on AnyMeeting is important,ensure you record it by using AnyMeeting. You do not need another app for that.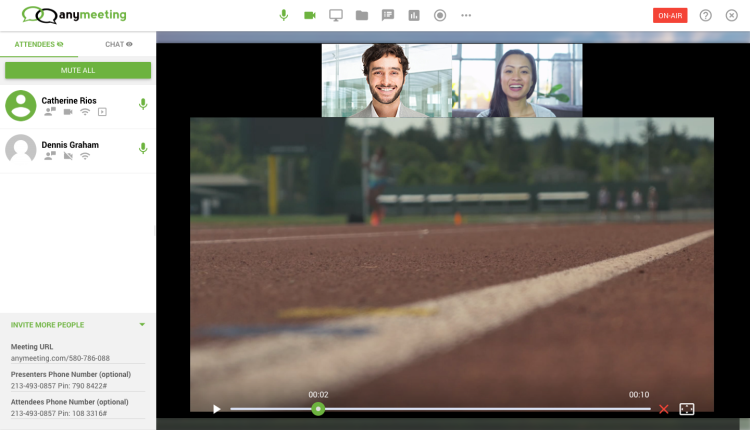 7. Smart Video Call Recorder
Whether it is a group or a two-person video conversation,Smart Video Call Recorder app is here to ensure you safely store the call on your device. It captures both audio and video at the same time. The videos are usually in .mp4 format. Have all your Facebook,Tango,ICQ and Messenger video calls on your phone or tablet.
Verdict
Video calls are a great way to connect with friends,family and colleagues. They feel more personalized than simple audio or voice calls. You are able to see the person calling and have a more fulfilling conversation. Whatever your reason is to engage in a video call,there comes a time when you really need to store the call on some storage space.
Apart from the record being a future reference tool,it keeps your memories close. Have you ever found yourself playing a video repeatedly? If not,you need a video call recorder app immediately. Among the seven apps,find one or two that work well with your phone or tablet. Experience what others are through video calls. Wallpaper Images via Itl.cat & Ecopetit