Top 5 Free Web Presentation Software
Making presentations is something that is inevitable at least once in your life: whether in your student or professional career. Traditionally you will require a particular office suite such as PowerPoint on your desktop so that you can convert your data into a lovely presentation. However,new developments have been made that give you excellent online alternatives. Web presentation software is slowly becoming the crowd favorite for a number of reasons:
Web presentation software stores data in the cyberspace,which allows the user to move around with a presentation without having to carry the desktop or device that was used to create it. The software user can access and open a presentation on any available device as long as there is internet connectivity. This is convenient in the event that you experience a hardware malfunction that could otherwise cause you to lose all your data. The web presentation software takes advantage of the social network platform to allow the user to share a presentation with ease.
Five Free Web Presentation Software
What are the cost implications? More often than not,convenience comes at a cost and the natural assumption is that this software would take a big bite into your budget. Quite the contrary actually: you can get a number of efficient and reliable online presentation software options,absolutely free. However,just because the software is free does not mean you should compromise on the quality of service that you get. Let us take a look at the top 5 free web presentation software.1. Zoho DocsThis free web presentation software allows you to login using your already existing Google or Facebook accounts. It has an attractive work canvas and easy to follow instructions that gradually ease you into the flow of using the software. Zoho Docs not only gives you the option to create presentations,but documents and spreadsheets.This web presentation software for free comes with about 17 themes to choose from and allows you to choose your desired aspect ratio,which makes it diverse to display on a projector screen or monitor. Some of the more noticeable features of this free software are that it keeps a history of the changes that you have made on your presentation as you proceed. You can sync the file to a number of your devices. You can easily share the file via email or directly post it to your site and you can export the file into PDF,PPTX,ODP or PPSX.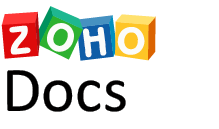 2. VismeVisme allows you to make online presentation,a banner,an ad or an infographic which makes it versatile. It only has 7 available templates which may be viewed as a disadvantage to some,but to mitigate that,the free web based presentation software allows you the freedom to create and design your own layout on a blank canvas,which may be quite liberating especially if the existing templates do not appeal to your preferences. The software is easy to use and offers you thousands of free stock images that you can incorporate into your presentation. Visme allows you to share your file easily via social media using its URL link. It also allows you to download and embed your presentation so that you can access it offline whenever you need it.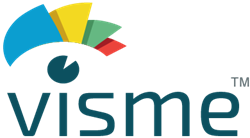 3. Haiku DeckThis free web based presentation software offers its users a means of creating simple and elegant slides. This free web based presentation software is also available in an App format that is compatible even on iPads. Haiku Deck focuses on making your presentations visually pleasing using outstanding graphics and imagery with up to 6 presentation themes and 35 available images. Aside from this,it allows you to upload your own images from your device's gallery,Instagram or Facebook. This software offers you charts and graphs to allow you to display your data comparatively. It really is diverse and versatile software to try out.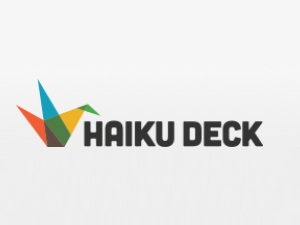 4. EmazeTo use this free web presentation software,you need to register by using an existing email account. Emaze has 34 themes to choose from which are categorized for easy selection. It uses animated arrows to guide you throughout the process of creating your presentation which makes it extremely user friendly. Some of the more noticeable features of this software are that you can add 3D effects to your presentation,access and edit your document from a variety of different devices,as well as being HTML5 enabled which allows for easy flow of work. Although this software is free,you also have the option to upgrade your subscription to Pro and Emazing which gives you access to additional features at an extra cost.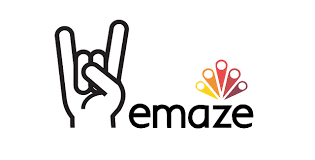 5. Google SlidesGoogle Slides allows you to make films and animated presentations. It has 20 themes and allows you to download your presentation in 6 possible formats including PDF and SVG. Google Slides allows you to edit your presentation in real time and make comments right there on your screen. Changes are saved automatically as you proceed and you can embed the file for later offline access.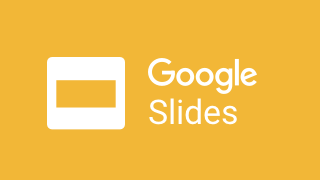 An Amazing Tool to Conduct Web Presentation Effectively
As an honorable mention,I want to briefly talk about ezTalks Meeting,outstanding and reliable video conferencing software,which works perfectly in conducting web presentations with your coworkers,clients and other,irrespective of their different locations. It offers a variety of features,like HD video,crystal-clear audio,easy screen sharing,cross-platform group and private chat,interactive whiteboard,and more. It allows you to connect and deliver your web presentation to up to 100 attendees at a time without any charge.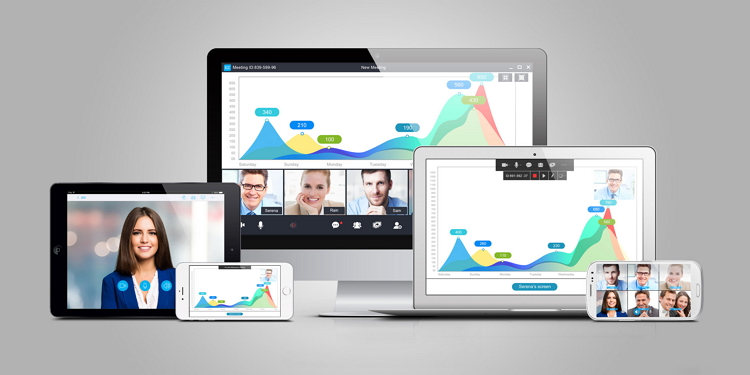 Verdict
The bottom line is that,these top 5 free web presentation software can cater to a variety of your presentation needs. Whether for safety,convenience or cost effective data management,these are definitely nice options that you should consider.