How to Livestream on YouTube?
The continuous growth of live streaming in the whole world is unprecedented. A live stream refers to broadcasting an event or webinar to a custom platform to target a big audience in real time. When it comes to this, there's one big kid on the block: YouTube.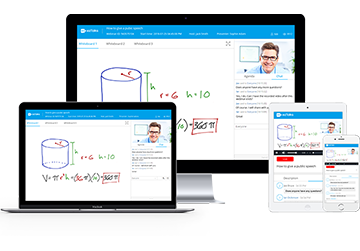 ezTalks-Best Livestream Software
Free for up to 100 Participants
Seamless HD Video and Audio
Screen Sharing and Whiteboard
Polls, Survey and Recording
Rebranding and Paid Webinars
Sign Up Free Now
Review on: How to Livestream on YouTube Live
It seems that all you need to do is to verify your channel and then start your YouTube live stream. Actually, it's difficult for those who don't know how to stream live on youtube for the first time, as there's a list of complex procedures. For help or complaint, you may find no one available for support. Besides, YouTube Live lacks some interactive features you may need.
Best YouTube Live Alternative: ezTalks Webinar
ezTalks Webinar is a kind of premium live streaming software with HD video and clear audio. This software comes with a plethora of features which make it stand out from the others.
a) Free Trial. Every registered user can enjoy a free trial with up to 100 interactive participants and 10,000 view-only attendees in per webinar session with 100-minute duration.
b) Stream Your Webinar on YouTube. It makes it possible to stream your webinar on YouTube, which enables you to carry out live streaming presentation with participants around the world and enjoy more features provided by ezTalks Webinar.
c) Customizable Platform. Different ways include adding logo, desgning background image and registration form, decorating your waiting room, and so on to match the style of your live streaming events according to your needs.
d) Interactive Tools. Interactive Tools like Q/A with live or text answers, polling, screen sharing and whiteboarding are totally accessible for users. Some of them are not provided by live stream YouTube platform.
e) Analysis Functions. Reports about the registration, attendees and live events, and timely feedbacks make you analyze the performance easily.
f) Recording. The live broadcasting event can be also recorded locally or to the cloud for your future needs.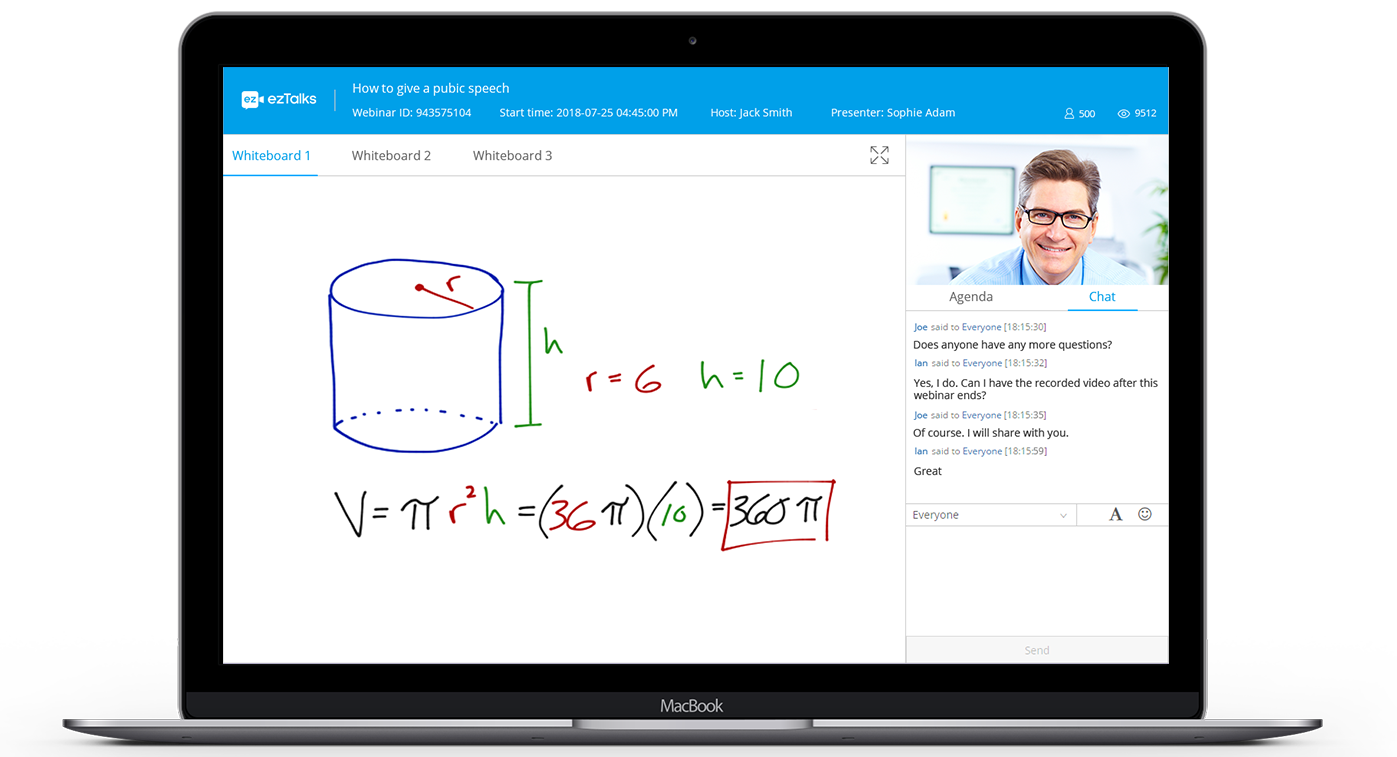 How to Livestream using ezTalks Webinar with YouTube?
This way combines with the interactive features of ezTalks Webinar and the mass audience base of YouTube, which may be more flexible and hassle-free than merely knowing how to stream a video on youtube. How to go live on YouTube with ezTalks Webinar?
Step 1 Sign up free.
Sign up for an ezTalks account in seconds.
SIGN UP FREE
Step 2 Schedule a live stream.
Schedule your live streaming session in the ezTalks account webpage or click "schedule a webinar" in the ezTalks app. To host a live event is feasible as long as you fill in the needed simple info.
Step 3 Stream your event on YouTube.
You can see "Live Streaming"on the "Schedule" page and you can choose YouTube Live, where it ask for a Server URL and Stream Key.  
Note: You'll find your Server URL and Stream Key under the Encoder Setup within the YouTube Live Streaming section of your account. Then copy and paste them into the settings of ezTalks Webinar scheduling page.
Step 4 Start to live stream.
With the preparation done, click on the icon "Start Webinar" and you can start your live broadcast. Take full advantage of ezTalks Webinar collaborative tools to get your participants always engaged and create an active atmosphere.
Tips:
√ Before you start to go live, you'd better have a test run in advance to avoid nervousness and ensure better performance.
√ When live streaming your content, it's always important to put your audience's interest a priority. That is to say, you should choose a relevant topic and present your presentations in an interesting and powerful way.
Optional steps:
Step 5 Customize your webinar platform.
You can also do some customizations for the registration page, waiting room, thank-you page and etc. Of course, with recently updated "Paid Webinar" function, you can set it as a paid live event to monetize your expertise.
Step 6 Invite audience.
Invite your audience via typing emails, import from Google or Outlook, or ezTalks Contact. For more crowds and leads, you may also share the invitation links on different hit social media platforms like YouTube.
Step 7 Follow up.
Don't forget to thank your audience for attending your live event. You can send a 'Thank You' email to them and ask for their feedback for improvement. You can also promote or let them know about any upcoming event.
Live streaming via ezTalks Webinar is as easy as a couple of clicks. If you have any concern, ezTalks Webinar will give you 24/7 hours email, live chat & phone support.
Final Words
The live streaming can give your event larger exposure and target the right audience around the globe. Whether to market your brand or deliver online courses, ezTalks Webinar is a great tool for hosting live streaming events just like YouTube live stream. But if you want to boost the level of engagement with your community live, you'll never go wrong picking the ezTalks Webinar to do a livestream!