Top 5 Internal Communication Software
In recent busy times and schedules, it's very messy and waste of time to hunt from office to office and send unnecessary pile of emails for management of a project or team. If the team members are well apart and distributed in different place in the world, the situation gets worse. Here, the internal communication software comes as a handy. This software makes the official tasks a lot easier and helps to communicate with the team in the most systematic way. Here is the top 5 internal communication software for your perusal that is highly used in various organizations in the world.
1. Skype
Skype is a very popular and easy to use internal communication software that is highly utilized in many small, medium and big scale organizations. Skype offers a HD video and audio calling experience with group of people around the globe. No matter where you are, Skype is always a great choice for you and your team. Interactive sessions with meetings, conference and online seminars all can be done with Skype. Even sharing your important files with your team mates is also very easy with Skype. Dial-in numbers is also available with Skype but it's a premium feature that can be availed with a subscription plan. The paid plan also offers some more benefits, like screen sharing and adding more people to your meeting. The free version offers basic features and options. Thus, for a company with less team members to control, Skype is the perfect solution.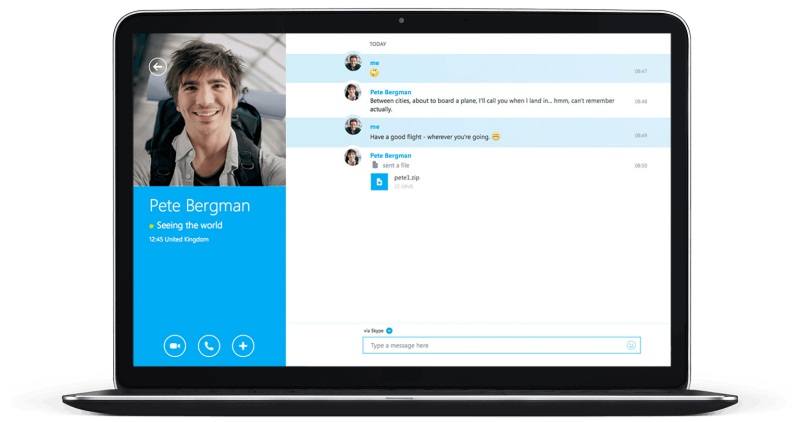 2. ezTalks Meetings
The cloud based powerful and feature-rich internal communication software is called ezTalks Meetings. It is by far the top internal communication software for its features and offerings. This is well suited for any organization with any strength of people. ezTalks Meetings gives you the benefit to make group video communication from anywhere, on any device. Making a group video conference up to 100 people is completely free.
Also, ezTalks Meetings offers you the option of screen sharing and online whiteboard sharing for better communication with your teams. You can even schedule or cancel a meeting with setting reminder through this software. So, the benefits offered by this software for free are beyond reach for other competitors. You can also subscribe to the premium plans to get all the paid benefits from it. You can use the software once to find the bunch of offerings from it.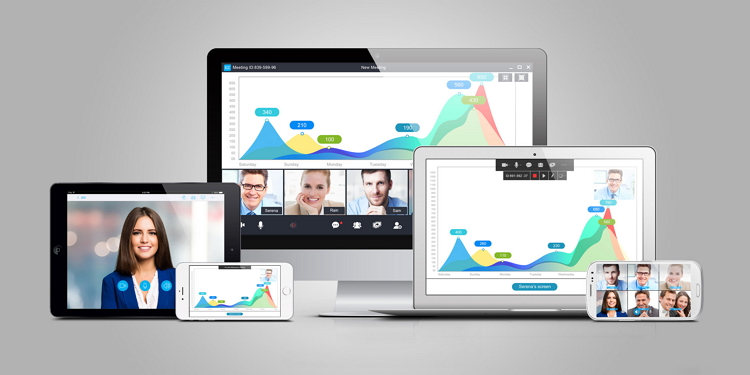 3. HipChat
HipChat is one of the most used and widely appreciated internal communication software for business. Contacting one on one as well as in group is very easy with this tool. It allows you to create groups and rooms inside the interface according to the department or posts etc. Thus, it helps to bring same ad-hoc people in one place. HipChat API can also be configured to schedule a meeting.
This internal communication software offers a lot of features like screen sharing, video conference calls, audio calls etc at a very nominal cost. But, there are some glitches in showing the online status properly. Also, the security in admin level in not at per. Sending of .gif files is also possible with HipChat. So, its famous all about its simple interface.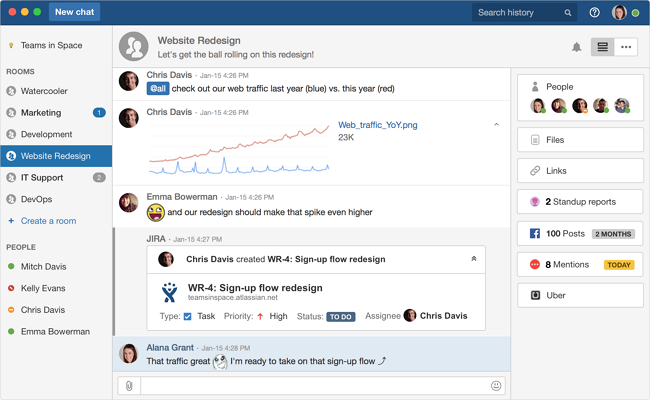 4. Slack
If your main priority is to get the maximum out of an easy to use internal communication software, slack is also a good choice for you. With a rich selection of tools and features, Slack is already well ahead of other competitors in many criteria. It's a perfect communication and online collaboration tool because of its offerings like audio and video calls, group chats, screen sharing, etc. So, in a combination of packages, Slack makes the productivity and management of team tasks way more comfortable. But at the bottom line, Slack is a premium software that needs investment for its premium features. You must have to subscribe to its plan to make group audio and video calls. Also, Slack is not offering a calendar or task manager feature built-in.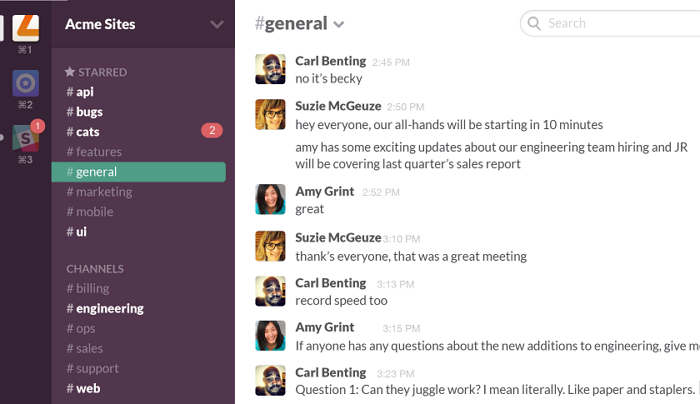 5. Wrike
Wrike is another highly appreciated and anticipated software for internal communication in office This software is a well vast and feature rich. Wrike offers quick set up process that can ensure a speedy communication with the team. You can access the dashboard and customize it as per your needs. Also, time tracking and unlimited project control is possible with Wrike. So, this is perfect project management software that can be used in any organization. You can put "@" to address any team members in the Wrike UI dashboard. But, the UI is somehow down the line and well behind from its competitors. Another disadvantage is lacking the chat option that made this internal communication software fall behind.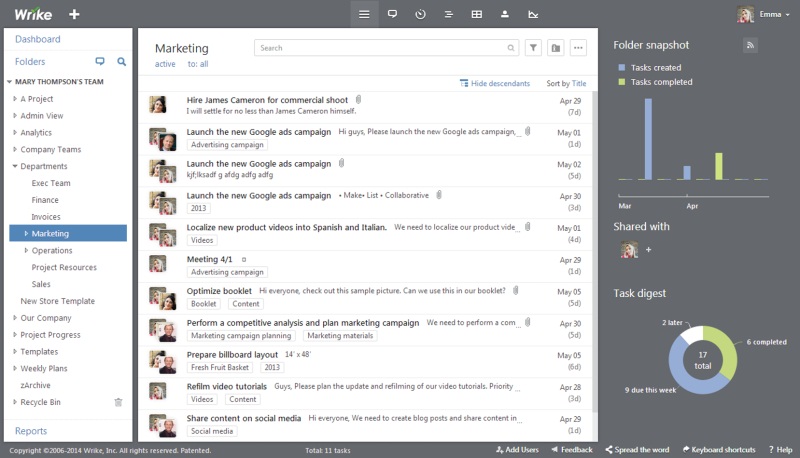 Therefore, by far, these are the most used and appreciated internal communication software that is adopted by the major organizations. According to your use, you can choose any software differentiated from your purpose and the offerings. However, to get the most benefit, you should have to try ezTalks Meetings once.