5 Best Software to Share Desktop during Video Conferencing
Video conferencing has become very common nowadays. Though there are many tools that can help you host online meetings,if you want to have the best experience,you need to search for the one that allows you to share computer desktop. When you share desktop it becomes possible for all your attendees to see anything you want to show them,anything that you have on your screen will be shown on their screen as well,and you can even edit or make changes when required in real time. Let us now get to learn about 5 such software to share desktop during video conferencing that you can choose from right away.
1. GoToMeeting
Even the free plan of GoToMeeting allows you to host an easy conference call wherein you can enjoy screen sharing as well. GoToMeeting is quite simple to use and with the help of their single click meeting solution,you can start your meeting through almost any app,from chat links and email to Microsoft Office programs. However,the free users can just enjoy web audio conferencing,and if you are interested in video conferencing you need to opt for its paid plan. The free plan allows you to enjoy a conference with 3 people,so,if you are planning a very small meeting then this can be good for you,else,you may opt for the paid version.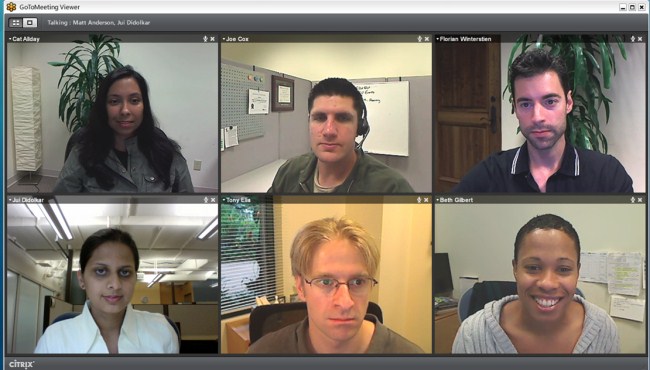 2. Skype
Skype is a popular desktop sharing software that you can consider. Not too many people know this but Skype does allow you to share your desktop for free. It is not as flexible as many other tools (that allow conferencing right away) as users will first need to download Skype,create their Skype name and add each other to the contact list before they can start conferencing. Skype would prove to be beneficial for small teams that would not mind following this process. Yes,Skype for Business is certainly an option,but small teams may not want to upgrade to this paid version. Skype users can host video and audio conference with up to 25 participants,which is quite a decent number.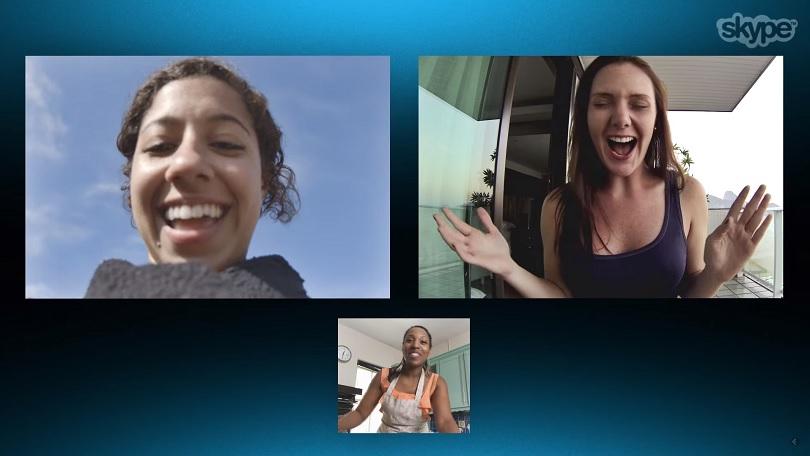 3. ezTalks
ezTalks is the most popular online meeting and desktop sharing software. One of the reasons behind its popularity is its simplicity and ease of use,which saves you time that you would have to spend on understanding the software,and instead,you can start your meeting almost instantly. ezTalks allows you instant screen and content sharing. You can share your screen with the participants to present Word,PPT,and other documents,and to demonstrate your operations in real time. Using its innovative whiteboard you can draw your unshaped ideas with highlighter,pencil,and even erase things when needed. This software also allows you to send instant private or public messages in between your conference using cross-platform chat. Even its free version allows you to add up to 100 participants,enjoy 40 minutes limit on group meetings,unlimited cyclical meetings,full gallery and screen view,application and desktop sharing,and a lot more. There are also paid plans,Enterprise and Pro,which you can opt for to enjoy more amazing features.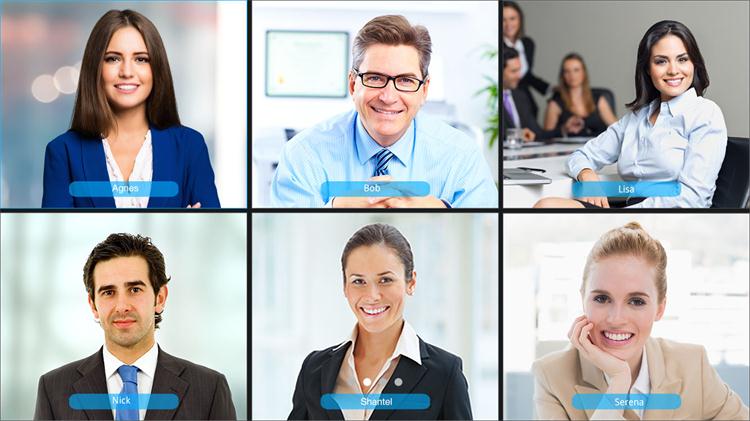 4. Cisco WebEx
Cisco WebEx is also a well-known conference software to share desktop during video conferencing. If you use its free version you can include 3 participants in your online meeting,and this allows you to enjoy video conferencing as well. You may share your screen during your conference and can incorporate the platform with Cisco Spark,to create your own collaboration group of software. WebEx also gives importance to security and this would seem helpful,particularly to the bigger companies.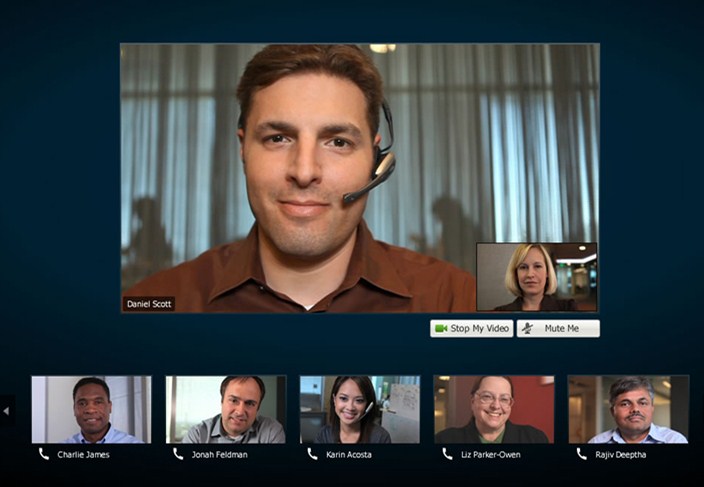 5. Zoom
Zoom is an interesting tool to share computer desktop and comes with a free basic plan and a paid plan that is decently charged. The free basic plan allows you 40 minutes of conferencing in which you can include up to 3 participants. If you opt for an upgraded version you can increase the number of users,hold as many meetings as you want to,and video conference with many interesting features like a full-screen view,active speaker view,and so on. Other web conferencing features include desktop sharing,application specific sharing,a personal meeting or room ID,and lots more.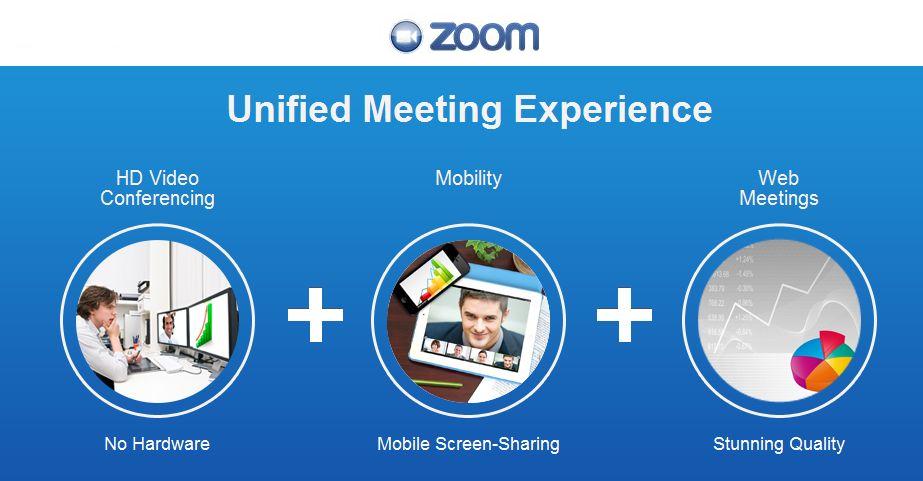 Desktop sharing indeed has made things a lot easier in the corporate world,and to enjoy a flawless desktop sharing and video conferencing you can choose either of the software mentioned above,which you think meets your requirements best.