Top 5 Group Communication Apps
We are living in the information age, but coworkers' communication of today is often not walking over one another's desk. Frequently, we are working with individuals beyond our boundaries, and the major way of remaining in touch is the Internet. Thus, working effectively in this novel era requires improved ways of communicating. The good news is that more ways of communicating have presently considerably increased. Do you want to know the group communication apps that you can use to communicate? Then, this article is your must-read!
1. ezTalks Meetings
ezTalks Meetings is a group communication app that delivers simple, specialized, feature-rich, and virtual conferencing services that make video collaboration super-easy. It doesn't matter where you are, ezTalks Meetings lets you communicate with your colleagues, co-workers, and customers effectively. Its key features include:
Large Meeting Capacity
ezTalks enables you to involve around 500 participants in a single meeting concurrently.
Easy Discussing and Sharing
It features strong sharing functions that include interactive whiteboard, and screen sharing with your group mates. Whiteboard and screen sharing allows you to share ideas or proposals freely. And in the meantime, it lets them to co-annotate for quick decision making.
Recording and Playback
It lets you record the video conference's full content that is beneficial for your group online learning and training. You can use the recorded content later when you require it.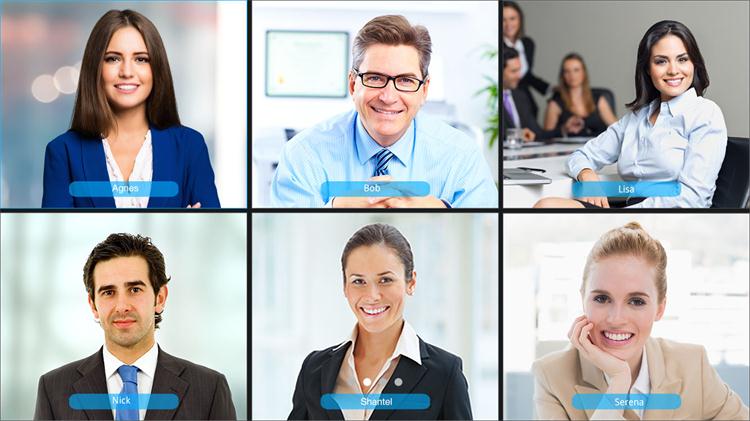 2. Skype
Skype is a group communication app that is mainly marketed as a tool for personal communications, but it is as well embedded in the business. Its features include:
Calling
You can connect with colleagues, clients, family, and friends and obtain more from your discussions with the recent calling features of Skype.
Messaging
You can virtually send an instant message to anyone. With photos, video, text, and voice you are capable of connecting with your important group mates even the moments you have no time to call them.
Video
You are capable of Skype video conference calls with your group members with the availed features of Skype video.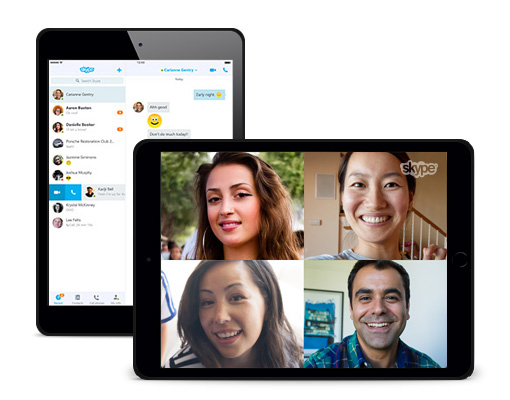 3. HipChat
HipChat forms one of the most prominent group communication apps out there today. It is available for Android services, Windows, Mac, iOS, Linux and is also as a web app. It has two types of accounts: the HipChat Plus account that is charged $2 in every month and HipChat basic account that is offered for free. Its features comprise:
Screen Sharing
Occasionally, it is easier to show than to tell. With a single click, you are capable of communicating with around 20 individuals at once.
Video Chat
You are capable of group video chat from whichever chat, make invitations, and make fast decisions.
Secure Storage
As an app for group communication, you are capable of storing your entire shared files and group chats safely for your access at your convenient moments.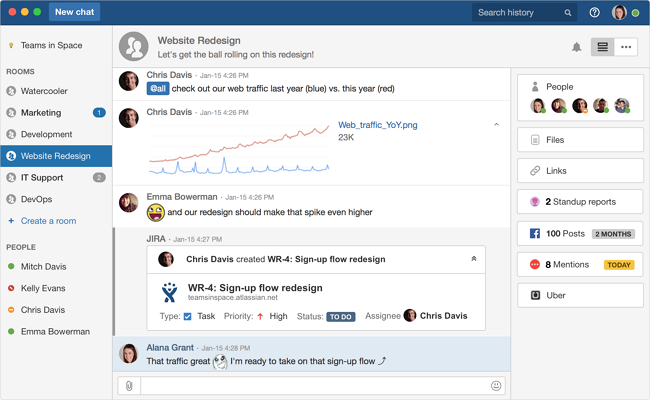 4. Slack
The Slack group communication app is a simple to learn app that has fantastic integrations. Its features include:
Slackbot Tool
It has an an-built Slackbot tool that reminds you messages. You can as well set your reminder on whichever time that you require remembering.
Customizable
You can configure it the way you want to appear with profound customizable subjects.
Emoji-based
The group communication app has emoji-based responses that are superior-powered version of omnipresent Facebook Like button.
Multitasking
The group communication app lets you join several teams within Slack for keeping your side project, work chat, and reading group altogether within the very app.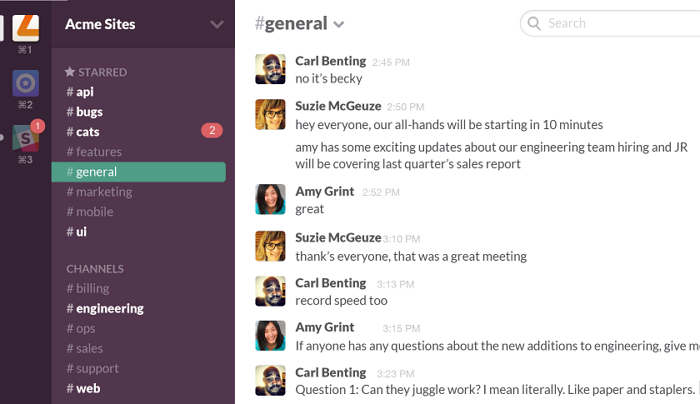 5. Twist
Twist is a new app for group communication that turns the entire team discussions into threads. It incorporates standard channels to group chats – but the moment you desire to say something, you either have to state it on a prevailing thread or begin a fresh one. That helps in keeping the focus for every conversation and assists you to rapidly view what your team has talked about when you were absent.
For an extra conventional chat occurrence, the Messages tab enables you to send messages to anybody on your team or make an unplanned group for private conversations.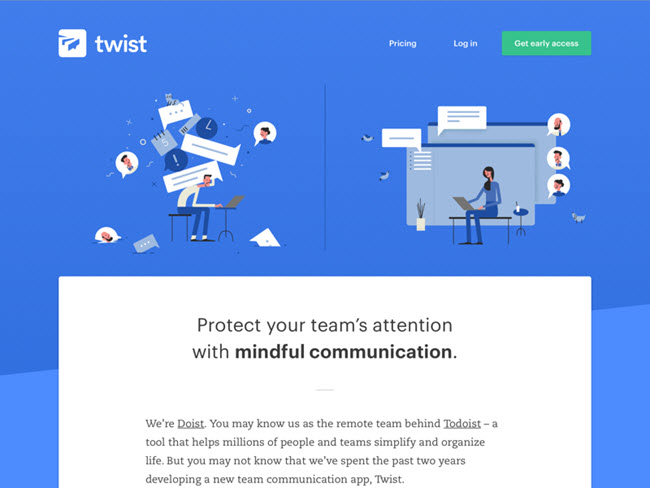 Conclusion
The various group communication apps have eased communications - thanks to the current innovative technology. Individuals are capable to meet online and discuss their important things irrespective of their locations. Having ploughed through the various apps for group communication, you can now choose the right one for you.