6 Best Alternatives to Fuze Meeting
You all heard about the features provided by Fuze Meeting. Fuze represents a company that offers cloud-based unified communications as its main service. This fancy definition stands for products such as voice and video conferencing,instant messaging or team apps,all available in a unique cloud service. Moreover,Fuze Meeting can be used with software such as Salesforce or Gmail. With a user friendly interface,Fuze Meeting allows you to use its services without the need to download its software. Thus,all you require is a phone line and an internet connection. Let`s see the main advantages and disadvantages of using Fuze Meeting.
Advantages of Fuze Meeting
First of all,the thing that stands out about Fuze Meeting is the fact that can be used on Apple devices and applications. Though,the iPhone app is not as easy to use as the desktop version it comes in helpful for those that want to join an on-going meeting.With a flash plugin installed on your browser you are able to start meetings online from anywhere. This platform support is simple to use.Another interesting thing about Fuze Meeting is the new feature provided by the platform. By using it you are able to import your list of contacts and even dial someone in to join your meeting.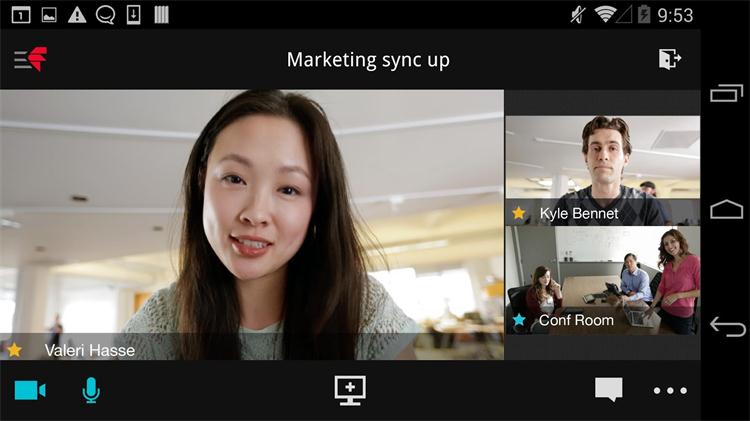 Disadvantages of Fuze Meeting
When it comes to pros regarding Fuze Meeting,we have quite a few to mention. One of the most important is the fact that when you opt for a basic plan,you do not benefit from recording features. Only for the professional plan you get access to this feature,which can turn out to be necessary for the majority of meetings. It is better to have a recording than to have to take notes continuously,isn`t it?
Another thing that Fuze Meetings lack is VoIP feature. It was recently added amongst its features,but it seems it needs some work to be done. Hence,we can surely find some Fuze Meetings alternatives,such as GoToMeeting,that provide to its users a great VoIP connection.
As the list of pros continues,we can mention that in some cases and for some features you are required to install separate plugins for your meeting to be successful. As an example,if you desire to use some screen sharing features,you will be forced to firstly install a Java plug-in.
While you participate in a meeting,notes and annotations are crucial. Fuze Meeting is limited when it comes to this and its annotation feature is more than limited. Your meeting has the potential to end badly because of this feature and here is why: in some cases,if someone else takes control of your on-going meeting,you will not be able to use this feature. Moreover,it is not compatible with all electronic devices,which can turn out to be a big drawback.
Alternatives to Fuze Meeting
After reading all the advantages and disadvantages,it is almost impossible not to wonder what alternatives for Fuze Meeting are available on the web. Here is a list with the top 6 alternatives that you must try for your business.
ezTalks Cloud Meeting is one of the most popular platforms on the internet. One of the biggest advantages of using this Fuze Meeting alternative is the fact that you are allowed to add up to 100 people to a single meeting free of charge. Furthermore,it is available on Windows,Mac,Android and iOS devices,which makes it easy and ready to use for everyone. Users have reported the fact that this cloud meeting platform allows you to have HD video calls and impressive audio calls,which is a great plus when compared to Fuze Meeting. Also,you can record at any time during the meeting for later reviews.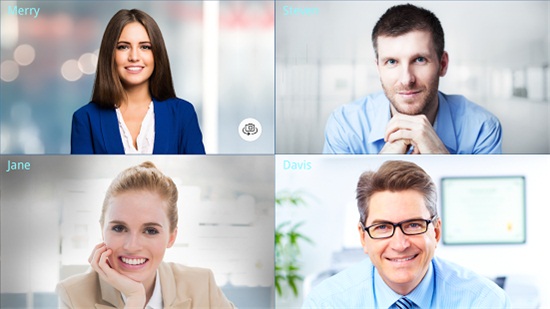 We all know about Skype and we all use it. When you say video conference,your first thought goes to Skype. It is true it is a good option for holding a conference,but it has its limitations. You are allowed to add only 10 people to your video call,but it is great for small video call conferences as it allows you to simultaneously share files and messages.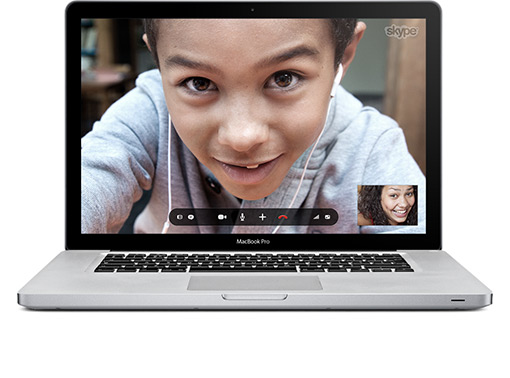 Google Hangouts work well with both Android and iOS,but you are required to use the Chrome browser in order to benefit from its features properly. A big advantage of using Google Hangouts is the fact that you can synchronize it with your Google Calendar. Moreover,you are allowed to record your conference and share it on Google+ or YouTube with your teammates.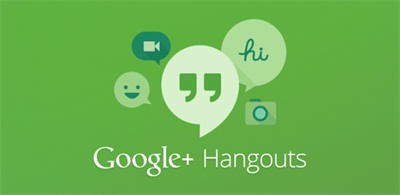 ooVoo competes with the already mentioned Fuze Meeting alternatives by highlighting the fact that it works well with a variety of devices and operating systems such as: Android,iOS,Amazon Fire Phone,Windows Phone or even Intel RealSense. Another pro for ooVoo is the fact that you can import contacts from almost every account you have: Facebook,Twitter,Gmail,Outlook and so on.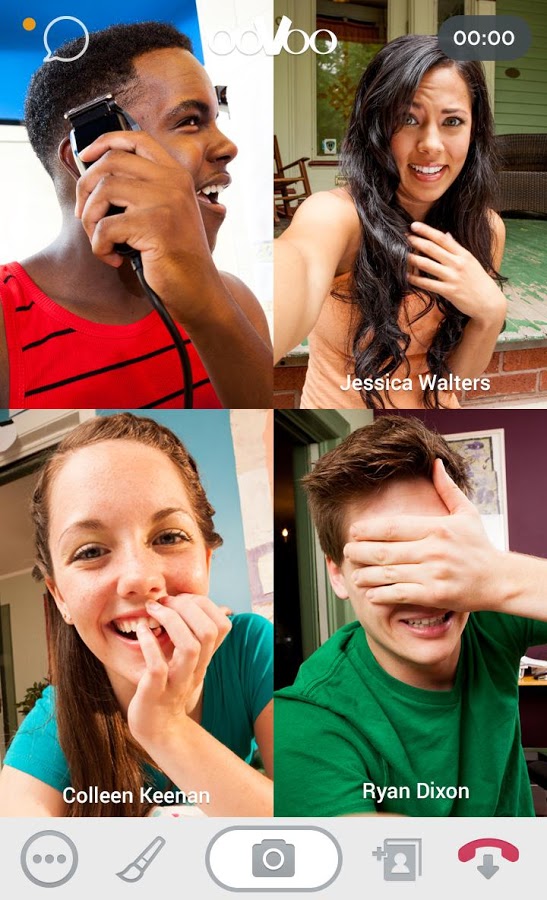 Zoom allows you to choose between two types of accounts: free and paid. The free plan is so amazing that allows you to start a meeting with up to 50 people. Also,it has HD video and exquisite voice quality,which makes it one of the favorites on the market. An interesting thing about this alternative cloud meeting platform is the fact that you can benefit from three different views during your meeting: active speaker`s view,gallery view and full screen. It works well with almost all operating systems and allows you and your teammates to share documents during your meetings.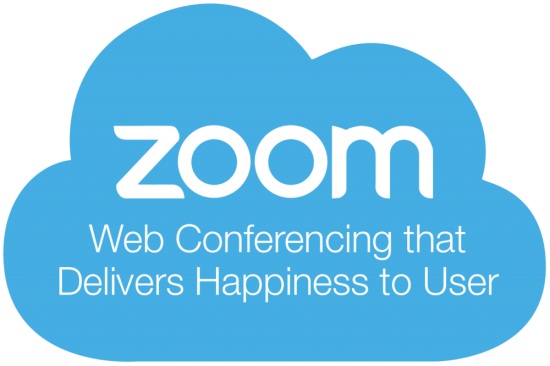 GoToMeeting is known for its international features along with its user friendly interface. It allows you to record your meeting,while inviting people to join is simple and fast. It is good to note the fact that this Fuze Meeting alternative has small drawback as occasionally challenges its users with small technical difficulties. GoToMeeting is popular because of the fact that it allows you to hold a conference even on a traditional phone line,which in some cases can turn out to be helpful.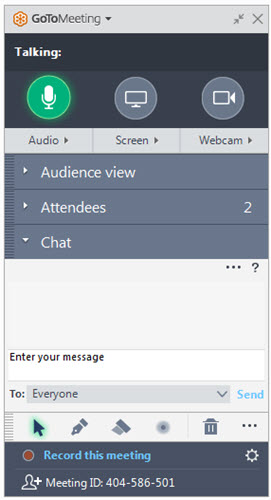 So,when it comes to finding an alternative to Fuze Meeting,we have a bundle of choices that can suit your needs. Depending on what you require,you can choose a platform that holds a small conference or one that allows you to build a meeting up to even 100 persons. These six alternatives to Fuzz Meeting are meant to help you select what is best for your type of business. Use the platform that suits your business`s needs best and start that amazing meeting you were waiting for.