Top 5 Business Communication Software
To be successful in an industry, good business communication is the best key for effective business decision making, as well as managing everyday processes. Effective communication aids to get the work done within company budget and on time. Team leaders, supervisors and managers who have to communicate and relay objectives to the rest of the team have to use the right tools for these purposes to contribute for the benefit of a certain company.
Business communications software nowadays is within people's easy reach. There is a lot of business communication software that can assist people to become efficient in their day-to-day job. The software is to help team members discuss corporate operations and exchange data or files. Team members can transmit information or data from one system to another or just to discuss some sensitive or non-sensitive corporate data in well-protected and internal environment.
Popular kinds of business communication software are live chat systems, messaging apps, VoIP, FTPs and email providers that make it easier and possible to interact at low or no cost. If you are looking for the best business communication software out there, consider any of the following ones.
1. ezTalks Cloud Meeting
It is a novel and leading business communication software. It is very popular across the globe and this lets you to communicate with colleagues in HD video and crystal-clear audio comfortably and conveniently. This stands out from the other software because of many different reasons. Besides video communication, this software also empowers you to chat with in privately or publicly with its built-in instant messaging tool.
It has easy screen sharing and whiteboard sharing feature that is seamlessly designed to let you have an effective collaboration among other meeting participants. ezTalks Cloud Meeting has very good video and audio quality, so you are not going to be disappointed. This business communication software is also compatible with different computer and device operating systems like Windows, Mac, iOS and Android. Thus, this can let you communicate with colleagues freely whether you're using a laptop or phone.
The free version of ezTalks Cloud Meeting can let you have a maximum of a hundred participants in one meeting. Its pro plan price begins at $12.99 each month that lets you have up to 500 parties included in the meeting. This type of plan is flexible with admin feature control.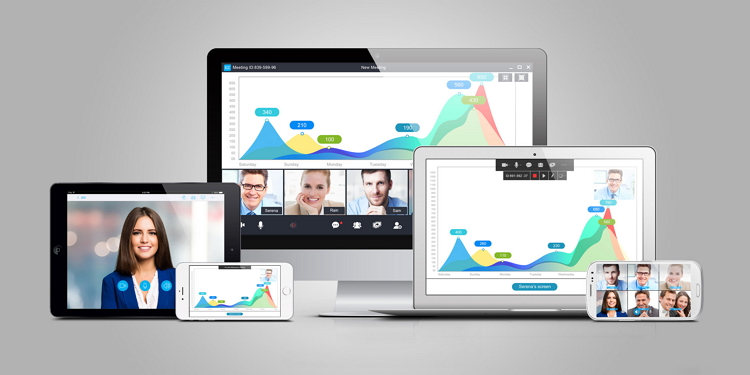 2. HipChat
HipChat is a highly recommended business communication software for organizations and businesses that search for a communication solution that can give more than the chatting feature. It offers advanced online collaboration and communication feature like screen sharing, video conference calling and file sharing, and you can do more than just have a conversation with each other. It is compatible with popular mobile and computer operating systems, like iOS, Android, Windows, Mac and Linux.
You can communicate and connect with your team through its mobile connectivity. Moreover, you can customize on how you can be notified with some updates and missed messages. You will be notified through email, in-app, SMS or mobile notifications.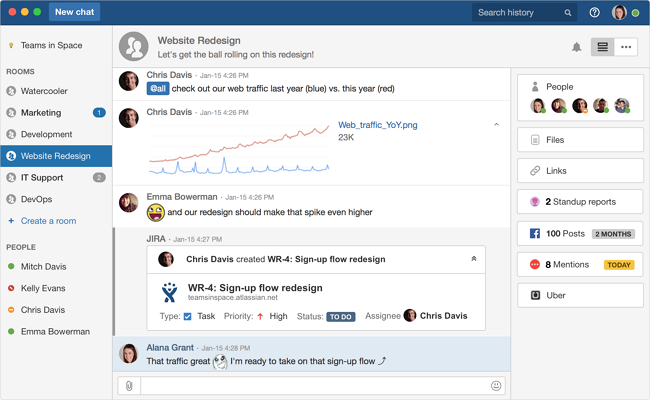 3. Circuit
It all starts with interaction or conversation. You can bring your team members together, you can organize some projects and you can get the job and things done. With a conversation that is searchable through a thread of texts, calls and files, you can better work with this small business communication software.
Circuit offers a very effective and efficient way for you to collaborate through the use of a wide range of disparate tools. With this business communication software, you can communicate and collaborate with one participant or a team or the whole company. It features voice, video, messaging, document storage and remote screen sharing. It can perform on a desktop, Android or iOS mobile platforms.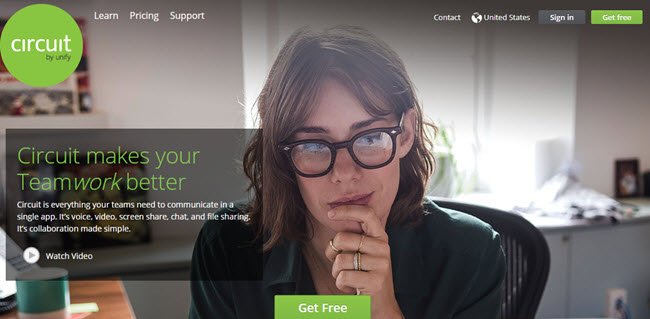 4. Talkdesk
This software is also one of the leading business communication software available. It helps your companies get in touch and keep up with their clients. It offers you a cloud-based call hub where all calls are managed and channeled with no added costs. It eliminates the necessary assistance from an actual call center by giving the users a platform that can manage and handle the calls.
Talkdesk gets you that fully functional call center that enables you to offer top notch support for your services or products. It is intelligent, intuitive and integrates with other leading business systems and applications that range from customer databases, sales software, CRM and others.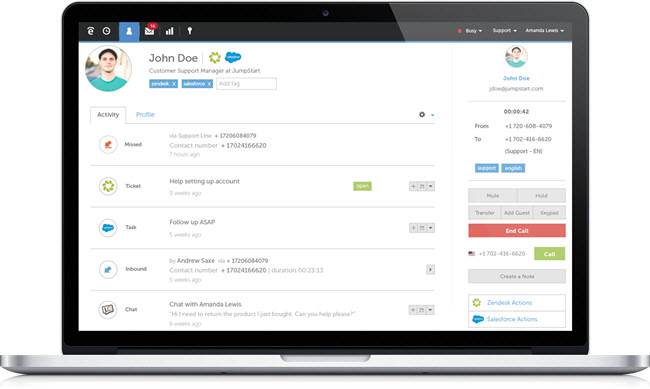 5. Slack
This business communication software is actually a messaging app that gathers all your communications with your team members in just one place. It gives you real-time messaging and searching for teams, as well as archiving.
Slack can integrate with other external services and it keeps adding others as time passes by. It can also filter, sort and search so that you can share or get files from any participant in the team. It also offers full functionality with your Android or iOS phone, so you are connected everywhere you go.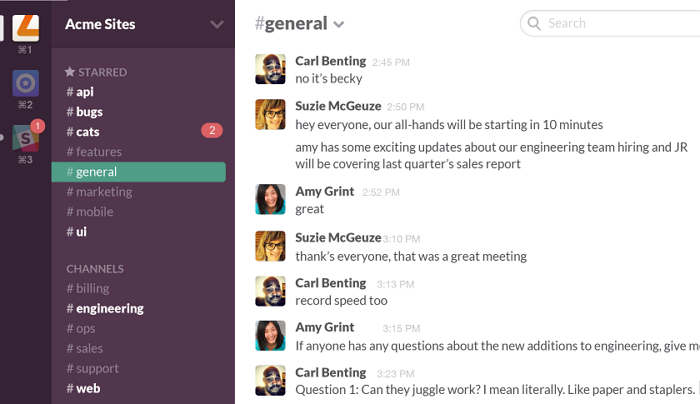 Conclusion
There is a large amount of business communication software that you can find on the market today. Each of these has its own features and uniqueness that makes it different from the others. You only have to choose the best one that suits your needs perfectly.