Benefits of Instant Messaging in the Workplace
Instant messaging (IM) is an internet-based service that allows people to communicate with one another in real time via IM software. In the early 90's, instant messaging was mainly used by people who wanted to chat or talk with one another over the internet. But with the growth of technology, instant messaging became a very veritable tool for business.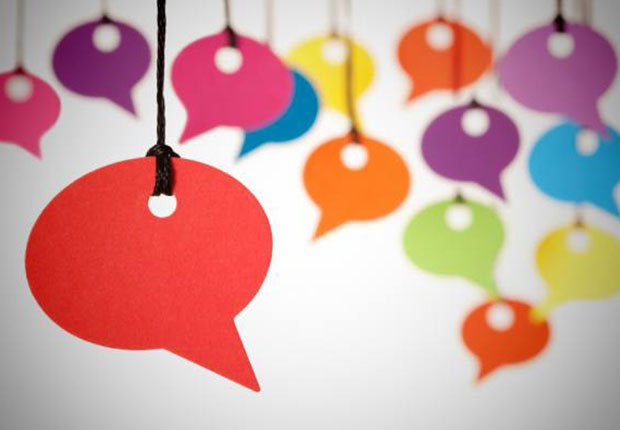 Brief History of Instant Messaging
A software company called Mirabilis is credited to have designed the first instant messaging app called ICQ, which was a short form of "I Seek You". This ICQ became so popular that within a very short time, similar apps like Yahoo Messenger, AIM, and Skype had sprung up. Even the social media giant, Facebook is not left bout. ezTalks is also a fast rising instant messaging platform you could use for all your personal and business related communication.
Role of Instant Messaging in Business
As is commonly said, "Communication is the soul of business". One of the major benefits of instant messaging in the workplace is that it allows businesses to communicate with each other in real time. Business executives need to communicate their ideas and business goals with other executives who in turn will apps on same to the employees. Instant messaging provides a cost-effective and convenient way for business to communicate. As instant messaging continues to evolve, more business-friendly features will be added. Here are a few of such features:
Voice over IP (VoIP)
This allows users to make and receive voice calls over the internet. It is very much like your normal phone calls, just that in this case, the mode of voice transmission is the internet.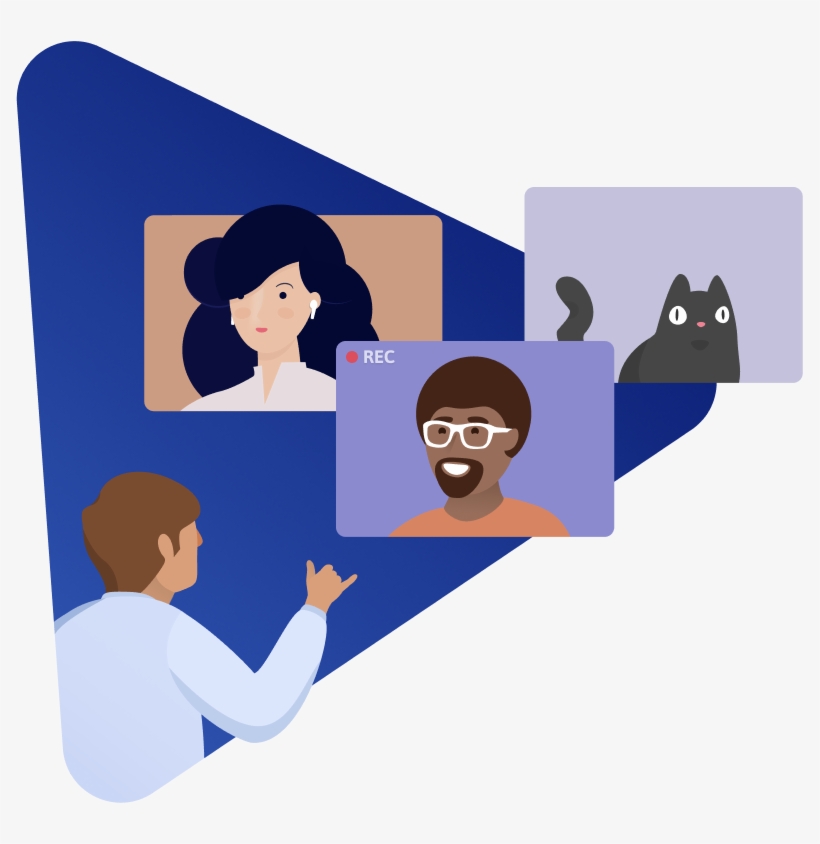 Gone are the days where instant messaging was restricted to just two people. Now with conferencing, three or more people can talk with each other in real time.
Video Calls
This instant messaging feature allows users to talk with each other in real time via video such that they can both see and hear each other.
This is an upgrade on video calls. Here three or more people take part in video call all in real time. Thus meetings, conferences, business presentations could be done face to face in real time even if the participants are separated by far distances.
Advantages of Instant Messaging in Business
1. Real-Time Communication
Unlike emails where you have to wait for messages to download from the server, use of instant messaging allows you to communicate with users in real time. This is one of the main advantages of instant messaging communication for businesses. If a contact appears online, you can send and receive messages in real time, faster than an email response. This is particularly useful in a business setting where clients or customers get fast responses to questions. Instant messaging could also be used for faster internal communications too.
2. Cost Saving
With instant messaging, you can communicate with anyone in any part of the world without having to pay the usually expensive international call tariffs. You could call your suppliers abroad, make a deal-sealing presentation via video conferencing, hire staff in foreign countries and conduct business internationally at very reduced costs, relative to traditional methods of doing this.
3. Convenient
Instant messaging provides real-time communication that is not as intrusive as when you're using a phone. You can be communication with your partner right on your laptop while doing a number of other things. But with a phone call, you both would have to pause whatever you were doing to effectively communicate with each other.
4. Team Building
Instant messaging can be a good tool for team building in a workplace, especially where you have team members in different locations. While words could easily be misheard or misunderstood in phone conversations, it is less likely if the conversation is done via texts. This is also helpful if one or more team members speak with an accent that is not easily understandable or in a noisy workplace.
5. Archiving
Some instant messaging platforms offer record keeping functions. Thus you could readily search the records for previous conversations.
6. Spam Reduction
Emails easily get cluttered with spam emails, quite unlike when you're using instant messaging for business.
Like everything else, instant messaging too has its drawbacks. So what are some of the cons of instant messaging for business?
Disadvantages of Instant Messaging in the Workplace
1. Distraction
This is the major drawback of real-time communication. Since users expect quick responses from you, it could easily distract you from your regular work duties. This could, in turn, lead to reduced productivity.
2. Security
Instant messaging presents a security threat to your business since they are third party applications. Sometimes, these programs become vulnerable to malicious attacks and data are stolen or your system is intruded into. Also, file sharing opens up your business network to malware.
3. Viruses
Viruses and spyware could hurt your business can easily be delivered into your network through these third party applications.
4. Compatibility
There are several instant messaging platforms out there, each with their own peculiar network. Sadly each communicates, mostly, within its own network. Communicating with different users would require installing multiple instant messaging software or using programs that can access several networks simultaneously like Pidgin or Trillian.
The Final Word
The pros and cons of instant messaging for business are discussed here, and we can see easily that the advantages of instant messaging definitely outweigh its disadvantages. With the ever evolving landscape of instant messaging, commerce, customer service and businesses in the near future may well be a cocktail on instant messaging programs as it increasingly becomes the major way businesses interact with one another, buy things, build loyalty or provide services. If you are looking for an instant messaging program for your business, you may want to consider ezTalks.