Tips on How to Create An eLearning Course
The internet has become the gateway for multiple services and products. Among the products offered online are educational courses. Many organizations and businesses have opened portals and channels online where people can access learning resources and acquire skills. eLearning has gone through a lot of growth and today, it is one of the most preferred modes of acquiring education and information. If you are planning on going the route of providing educational services online, there are a number of things you need to know about providing eLearning materials online. Here are a few tips on how to create an eLearning course.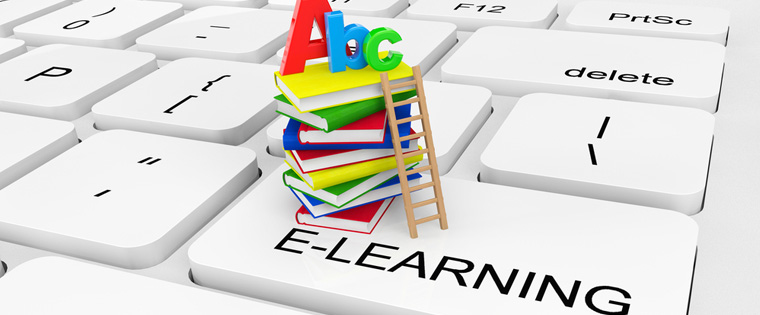 1. Assess the Needs of Learners and Gather Information
An eLearning course is a fully-fledged curriculum just like any other kind of course. Its primary focus is to provide and impart knowledge to learners who are looking for such knowledge. That is why the course needs to be thorough and precise. A good course demands a thorough fact-finding process where the needs of the learners are clearly assessed. Through such a process, it is possible to come up with courses that are not only relevant but also useful to the learners. You can carry out ample research by employing various data collection techniques before embarking on creating the course.
2. Choose a Suitable Platform
After the fact-finding process is over, the next logical step is to choose a good platform where you will avail the course. While there are many  online learning platforms you can choose from, the best one should be that which fully addresses the needs of learners. Such a platform needs to have all the features needed to provide a complete curriculum. Some important features of a good platform include speed, stability and efficiency. A cloud platform like ezTalks Meetings can be a great source of supporting structure for an eLearning course. Other additional options for software can also be used in order to come up with a solid platform.
3. Provide Rich and Quality Content
The most important bit of any course is quality and completeness. Content that fully addresses needs of users needs to be presented in a thorough and exhaustive manner. This means that the course should be availed in concise and properly organized instruction units. The content needs to be broken down into feasible units or phases that indicate the stage and progression of the learning process. These units should also be clustered into higher-level tiers by discipline or course matter. In overall, there should be a proper organization in addition to quality content.
4. Avail Multi-platform Access
Having good content is not the only important aspect of a good eLearning course. The course cannot be of any use if it is not accessible by those who desire it. This is why you should prioritize multi-platform access. Today, there are many different software and hardware options in the market. Devices come with different specifications and application requirements. It is imperative that you consider availing your content to every single OS and device if possible. Contrary to how things were decades ago, it is no longer difficult to repackage your eLearning course in order to make it accessible from one platform to the next.
5. Integrate Modern Features and Technologies to Your Course
A fascinating thing about computer technology is that it never stops evolving. This aspect of technology has made major advancements in eLearning possible. Features like live support and live conferences are some of those that are quite critical to online courses in the modern times. Technology has also made the process of creating products much easier and less costly. With a good strategy, you can easily create e-learning courses free of charge. You only need to know where to look in order to cut the various costs associated with the process. You can also make use of cloud services like ezTalks Cloud Meeting to make the whole learning platform smooth and efficient.
6. Prioritize User-Friendliness and Accessibility
Things like proper structuring and integration of quality visual graphics can be the main difference between an excellent course and a mediocre course. Such features improve the readability and accessibility of the online resources. A good online course needs to provide flexibility such that users can customize various aspects of the platform to their own advantage. The design aspects of the platform also need to have some consistency in order to provide an easy excursion and activity throughout the website.
If you want to create an eLearning course, you need to do proper planning and have some resources. The level of resources you need also depends on the information you have about the online terrain as a whole. It is indeed possible to create e-learning courses free of charge when you know exactly where to get particular resources. On the other hand, you could also use a lot of money in the process. In general, the quality of your eLearning platform is what matters and not the money you spend. You can thus put the above points into perspective if you want to create a quality platform.
Related Articles:
How to Create a Webinar Course?
How to Make Money with Webinars?