5 Best Internal Communication Platforms
Technology has changed how modern businesses operate, but its impact on communication is undoubtedly the most significant. Back in the 90s, email was seen as the primary mode of communication. However, advances in technology have given rise to many different internal communication platforms, rendering email obsolete.
While some companies still rely on email, most organizations are gradually abandoning email communication in favor of an easier and more effective mode of internal communications. With many internal communication platforms out there, it can be difficult to choose the right one. We've done all the legwork for our readers and scouted out the best internal communication platforms.
ezTalks Meetings
ezTalks Meetings is a robust and flexible internal communication platform that helps you to manage team work and collaborate effectively. The platform offers a number of features and functionalities to make internal communication and collaboration easier. The platform also allows cross-platform text chat. You can either send instant messages privately or publicly.
It offers an online whiteboard tool that allows you to draw, erase, and more. Also offered is a feature that allows you to share your screens with others, schedule, re-schedule and even cancel meetings. If you need to set up a video meeting, they've got you covered. The free plan allows you to host video communication for up to 100 people. You can upgrade to the pro plan if you are planning to host an online meeting of up to 500 participants. Besides, you can also record important content for future playback.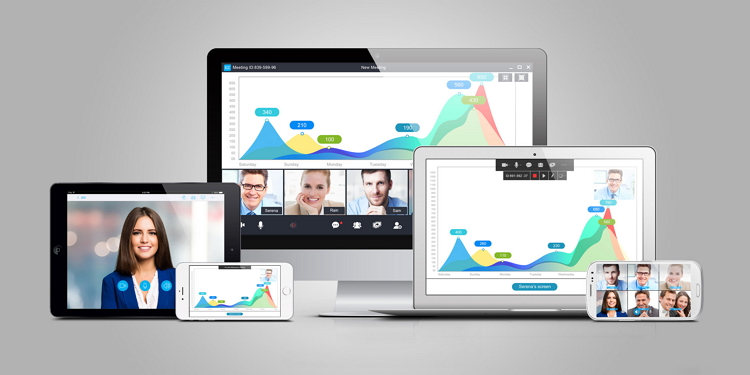 Basecamp
Basecamp makes it simple for employees in different departments to easily share files and keep track of projects. This internal communication platform makes creating, sharing and assigning tasks easier than ever before. All projects are organized in to-do lists with completion dates, and assigned to staff to avoid confusion. At the end of each project, the platform summarizes everything you have accomplished, and lets you generate reports, saving you even more time. The system is also great for sharing proposals, ideas or organizing reference discussions, and ensuring team members are working jointly. What's more, it allows you to chat with team members in real time and make decisions faster and executing on them.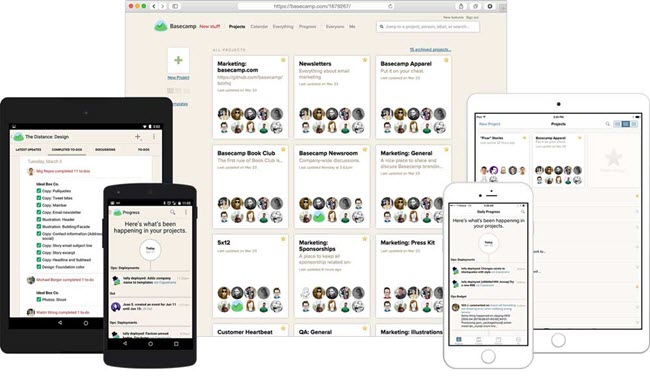 Trello
Trello is another one of the internal communication platforms. It uses a kanban-style work method. Trello's sweet spot has always been used for collaboration and project management. As a collaboration and project management tool, Trello allows your teams to discuss projects in real-time. It keeps everyone informed via activity log, task assignments, and email notifications.
The platform works simply, with drag-and-drop features as well as an intuitive interface. This allows team members to quickly understand what should to be done to complete projects. Well-integrated, reasonably priced and easy-to-use, Trello is currently one among the most attractive internal communication platforms available on the market.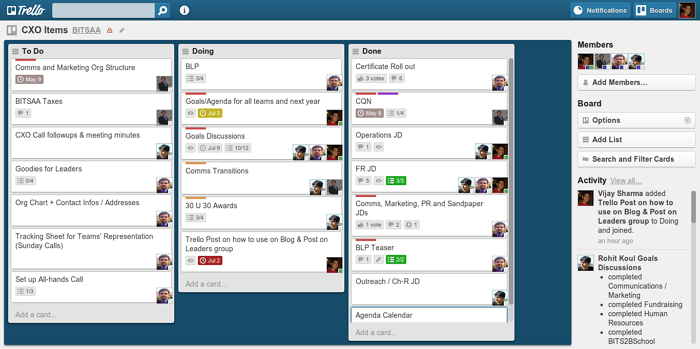 Slack
Slack is a cost-effective, secure and easy-to-use internal communication platform, which is why it has been adopted by millions of teams across the globe. The benefit of using this platform is that it is secure (password protected) and everything published or shared can only be accessed by your Slack team. You can create channels that are related to different conversations. These channels can be public, meaning every team member can join the conversation, or private where only invited team members can view. Slack runs on desktop, iPhone and Android devices, making it ideal for your teams working remotely. Slack is searchable, meaning it is super-easy to find information compared to searching through tens or hundreds of email threads.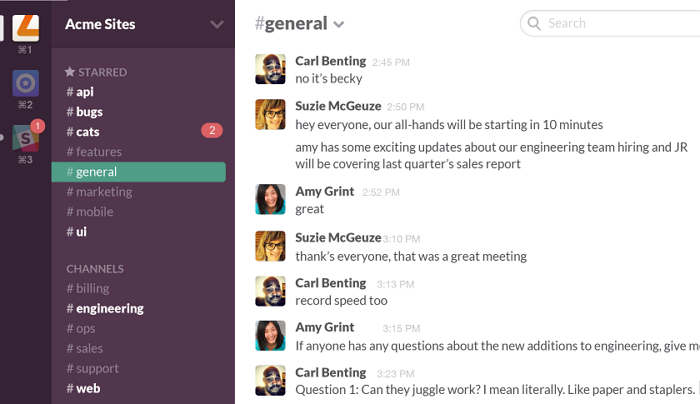 Unily
Unily is a cloud-based internal communication platform designed to make business communication easier. With this platform, creating, publishing and sharing content within your company is easier. The user-friendly interface means anyone within the company can create, publish, and share any content with team members with minimal training. That's not all! You can personalize your content for different staff, tasks, events, or projects according to their liking.
Because it integrates with Office 365, you have direct access to apps which aim to strengthen communication, collaboration, and engagement among employees like Yammer, Delve, Skype for Business, SharePoint Online and more.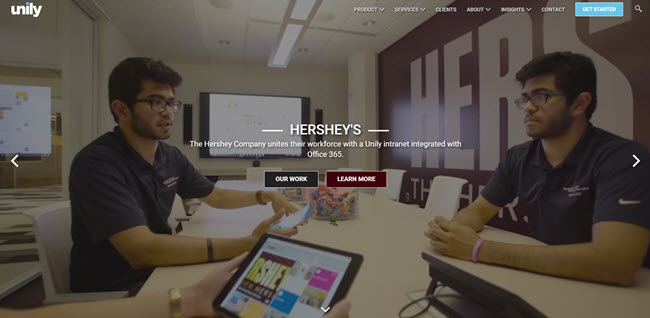 Conclusion
Organizations that want the best internal communication platforms shouldn't look any further than the platforms listed above. While all of them offer robust features, and each has its own pros and cons. Thus, be sure to conduct a thorough research before you arrive at a decision.