Top 5 Remote Training Solutions
Gone are days when organizations had to rely entirely on office employees. Today, most of these organizations, whether large, medium, or small, have a large number of employees working remotely. When it comes to matters related to education, most schools are offering virtual courses where students enroll, attend classes, and take exams remotely. All these situations explain why there is a steady rise for remote training solutions, which allows participants to access web or cloud based training sessions anytime and from anywhere.
When selecting a remote training platform, it is imperative to understand the specific features that each solution offers so you can make an informed decision that perfectly suits your training requirements. The following are top 5 best remote training solutions enumerated for your perusal:
1. ezTalks Meetings
Currently, one of the highly used and most popular remote training tools is ezTalks Meetings. The product is applauded for its simple to use features as well as its trendy interface. It is an ideal solution for hosting seminars and conferences for remote training purposes. With the software, you can start your training anytime from anywhere.
ezTalks Meetings features HD video and audio conferencing option for seamless interaction. The solution enables up to 100 participants to join a single training session for free. Besides that, it is possible to reschedule, schedule, or even cancel remote training session with the use of reminders option. The program also has a recording feature, where you can digitally record an entire training session for future references. Finally, the tool runs well on any device; whether Android, Windows, or iOS.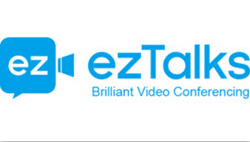 2. Microsoft Lync
If you're looking for a solution that makes it easier than ever to connect seamlessly with your learners, then Microsoft Lync may be a perfect choice. The solution has a browser-based access feature as well as reliable experience on multiple devices.
The solution has a myriad of outstanding features, which include public cloud IM, Microsoft Office interoperability, whiteboard sharing, meeting controls, application & desktop sharing, Skype connectivity, multi-party video, Lync to Lync calling (both HD video and voice), and enhanced in-meeting note-taking with the help of OneNote Sharing option. The product runs on tablets, smartphones, and PCs (operating on Mac, Windows, iOS, and Android).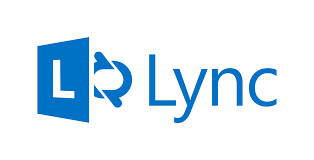 3. Cisco WebEx Training Center
Another excellent remote training solution is Cisco WebEx Training Center. The product makes it extremely easy to deliver live instruction to anyone, anytime, anywhere. It is a hosted online virtual training solution with magnificent features.
Some of the Cisco WebEx Training Center top-notch features include breakout sessions, integrated testing, high-definition video, hands-on lab, polling, threaded Q & A, file transfer option, VoIP, real-time audio & video and data sharing, whiteboard & annotation tools, instant grading option, registration management, instructor scoring, network-based recording, and permission-based remote control.

4. Zoho ShowTime
Zoho ShowTime is undeniably one of the greatest online web-based conferencing solutions that bring your remote training to life. It is the best tool to conduct online virtual classes as well as engaging learners across the globe. The product gives trainees the power to interact with the instructor just as they would have done if they were in a real classroom.
Zoho ShowTime has a myriad of classic features, and one of them is the screen sharing option, which allows the tutor to share his/her screen to explain complicated steps or processes that are deemed voluminous to fit in a typical slide. Other training features that make the above solution excellent include video & audio conferencing option, application sharing, electronic hand raising, chat or messaging option, private text chat feature, video streaming, record & playback ability, whiteboard, presentation streaming, on-demand webcasting, among others.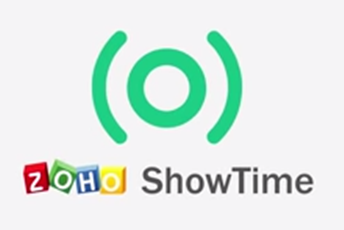 5. Jigsaw Meeting
Jigsaw Meeting is one of the solutions that are often appearing on the top list of most reliable remote training solutions reviews. This product is an interactive remote classroom solution that ultimately changes the dynamics of the virtual learning environment by offering both facilitators and learners unique features.
Jigsaw Meeting has an array of outstanding features, which include pre-set interactive review sessions, device checker (used to ensure that both video and audio components are active before a session starts), VoIP, brand customization capabilities, as well as simultaneous multi-media and polls. Whiteboard, evaluations (pre and post-test assessments), automated reports & documentations, ability to stream live (or pre-recorded) videos, and on-demand room (used to check active participation) are other critical components of the above solution. Jigsaw Meeting runs seamlessly on all the major operating systems on mobile and computer devices.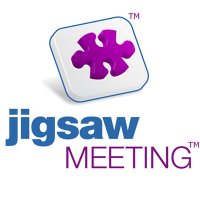 Conclusion
If you're looking for the best remote training solutions, then there is no doubt that above mentioned will form part of your selection list. Always, ensure to carry out a little bit of research before purchasing a remote learning platform, but most of the solutions explained offer a free 30-day trial version for you to test the product before making the final decision to purchase.