Top 6 Hugely Popular Virtual Classroom Software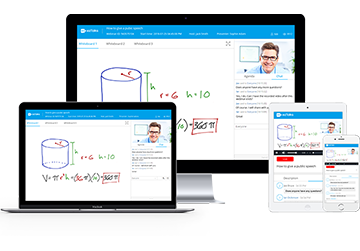 Popular Virtual Classroom Software
Free for up to 100 StudentsFluent HD Video/Audio/IM ChatScreen Sharing and WhiteboardPolls,Survey and RecordingRebranding and Paid CoursesSign Up Free NOWConventional teaching technique alone can no longer satisfy all the demands of individuals of different age groups. They require a more flexible and easier way to teach as well as learn without any time and area restriction. Among a plethora of options for sharing knowledge online,virtual classroom software has gained immense popularity. Here are 6 most in-demand virtual classroom software.
1. ezTalks Webinar
ezTalks Webinar is the reliable and hugely popular virtual classroom software perfect for both students as well as instructors.This inexpensive and simple-to-use virtual classroom software will allow the institutions,colleges,universities and even business to organize live classes and share important knowledge with lots of useful and powerful features.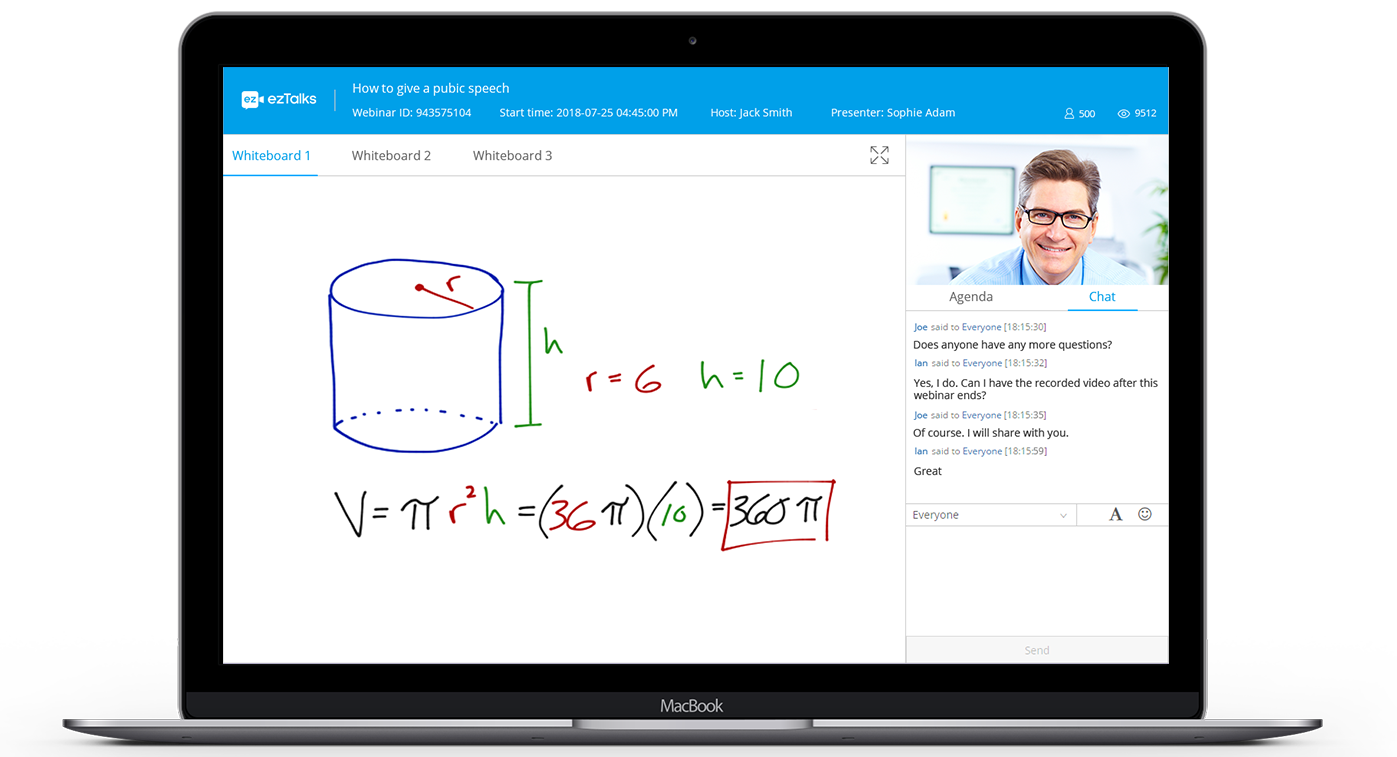 ★ Easy to Deliver Online Courses
You can conduct limited online courses without any tech stress,as the interface is intuitive,user-friendly and easily navigable. You can deliver online courses anytime,anywhere through Windows PCs,Mac,iOS and Android devices. You can also join the online courses through the web browser without software downloaded.
★ Flexible to Make Your Own Virtual Classroom
It is possible to schedule your courses according to the expected time zone with simple steps and create paid courses via PayPal for your needs. Moreover,it provides built-in registration and thank-you pages,waiting room with agenda and invitation email for your best virtual classroom platform that are easily customizable to fit your own style.
★ Effective to Keep Your Students' Minds Synced
This virtual classroom software allows you to present your ideas to all the viewers and interact with students seamlessly using its collaborative tools like screen sharing,interactivewhiteboard,polls & survey,etc,. This makes communication and interaction a breeze.
★ Possible to Achieve Further Improvement
ezTalks Webinar helps to analyze the statistics and reports of your online classes to track students' trends and attitudes,which instructs you to improve your next class. To extend your viewer base,it is also available to record and share your content as you like.
★ Affordable and Scalable
Everyone can get this virtual classroom software sign up for free. The free version allows instructors to host classes consisting of up to 100 students and 10,000 viewers. It also boasts of a quite affordable pricing plan.

2. Google Hangouts
The most basic and undoubtedly one of the best virtual class software used for online training is none other than Google Hangouts. It might be the fact that the software was not created for education and learning,however,if you utilize the "Screen Share" feature along with the additional tools such as Google Docs,this classroom screen sharing software can prove to be effective for your basic needs. You will need to be innovative in case you would like to add them to your LMS and these certainly aren't suitable for larger schools or establishments searching for a broad sale solution.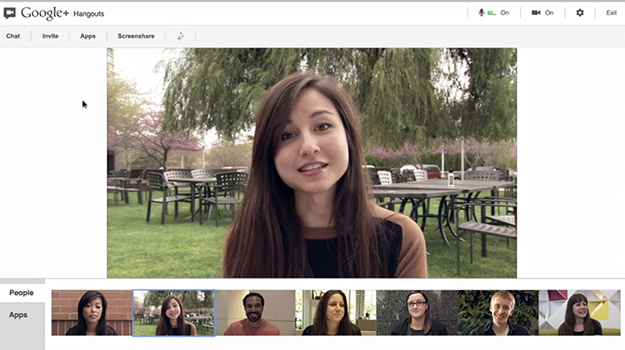 3. Blackboard Collaborate
Blackboard Collaborate can boast of some innovative and useful features appropriate for online training. Although according to some,Collaborate is somewhat slower in its performance,it has got a sturdy feature set which you can customize for your own personal virtual classroom. As a matter of fact,there are so many features offered by the virtual classroom software that you'll most probably not get an opportunity to use every one of them.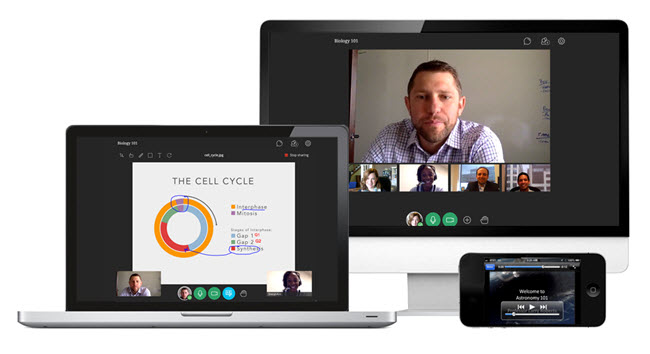 4. Adobe Connect
Just like Blackboard Collaborate,Adobe Connect also includes some powerful features and permits a lot more add-ons plus customizations to their system. For an experienced online instructor,it is actually a playground. Some experts have found this virtual classroom software for online teaching to be a bit poor on sound and also somewhat less trustworthy for video calls.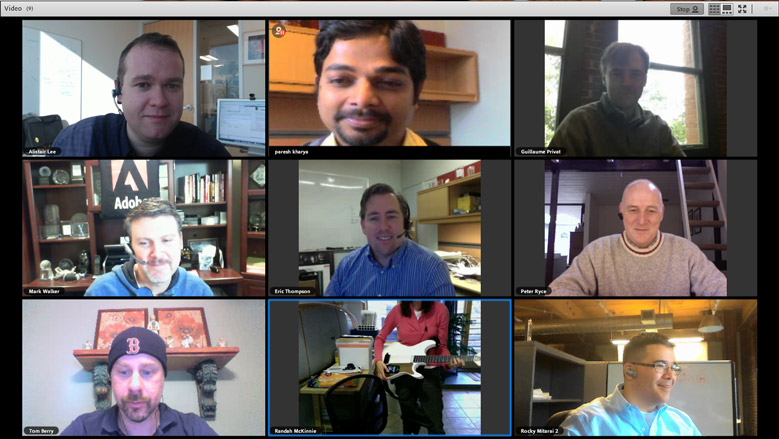 5. Edvance360 Learning Management Software
This popular web-based studying management system provides virtual classroom software for advanced schooling,K-12,as well as business training departments. It offers improvement monitoring,online lesson administration,a safe internal social networking plus generation of online certificates. Admin features consist of homepage customization,which enables the students of other departments to monitor the progress.
Lite Wizard,which happens to be the integrated course building wizard,enables the admin users to generate courses,communicate and also upgrade study materials in real-time. The Admins may also create messages and automatic reminders for corresponding with the users and also utilize the internal calendar function for generating as well as sharing events. The report feature helps to create examination particulars and lesson progress reports as well as monitor any specific user or team progress. Users can make use of the community group function in order to collaborate with each other and also take part in training collectively. Edvance360,which is compatible with both Mac as well as PC,can be used distantly from any place having WiFi capabilities.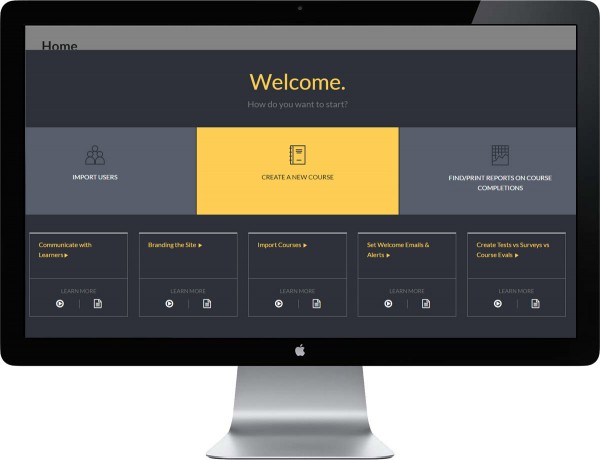 6. eTrainCenter Software
eTrainCenter is actually a competent Learning Management System which can be accessed on the Internet. Various industries such as distribution,retail,healthcare,hospitality,and so on are using this virtual classroom software at present. Multiple language support is also offered by the system across the globe. eTrainCenter's Learning Management software which happens to be the heart of the program assists instructors,managers,and educators to create and also administer assessments as well as examinations of the students or employees.
Customized achievement certificates are likewise included in the programs. Instructors will be able to view every single learner registered for a chosen course,along with their assessment accuracy stats,login record,plus course completion data. Apart from this,the educators can also author the study material by making use of the innovative eTrainCenter's SCORM-compliant writing resources. eTrainCenter enables learners to successfully finish courses independently in a virtual classroom using video conferencing. It will also be possible for the instructors to share the screen online with distant students,in addition to sharing web pages,documents,along with PowerPoint slides. Internet training sessions can also be recorded for quality management.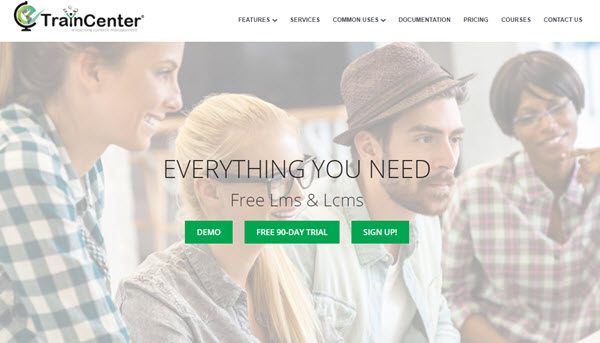 Conclusion:
At present,it is possible to take online classes whenever or wherever you like thanks to the virtual classroom software. However,with plenty of virtual classroom software around,every one of them is not dependable. Consequently,it is imperative to be extremely meticulous and perform adequate research prior to choosing the best virtual classroom software for your personal needs.