Top 8 Skype Alternatives
Skype is one of the cheapest VoIP services available,and it offers subscriptions with unlimited minutes. For a long time,Skype was the world leader in VoIP apps,so popular that most people won't know what VoIP means but will use the verb "skyping". With complaints of calls being cut,low quality picture and sound plus a general distrust for Microsoft as a company,Skype is slowly losing its appeal with customers.
While the company has become a household name as a provider of low cost VoIP services,this affordability can be indicative of the level of services and quality customers may receive. The calling features are basic and users are limited to making Skype video conferencing calls and audio calls via computers or via the underdeveloped smartphone app.
Since Skype is not in its heyday,many other apps have launched that also can enable users to call others from computers and devices,if you're fed up with Skype,maybe you can try these Skype alternatives.
1. ezTalks (Windows,Mac,Android,iOS)
As one of the best Skype alternatives,ezTalks is an easy yet professional web conferencing and video conferencing service. Some of the features include a high quality video and clear audio,an online whiteboard tool which allows to highlight and screen capture and instant screen sharing.ezTalks also allows cross platforms chats with instant messages allowed to be sent either publicly or privately. There are also recording and playback features and the ability to remind other users of upcoming meeting times and topics. Other features which makes this a business positive service is online training and learning,webinars,and internal collaborations to boost productivity.

Want to try it now,you can sign up for free here.
2. Google Hangouts (Web,iOS)
Since its launch a few years ago,Google Hangouts has grown to be a direct rival to Skype in terms of user numbers,surpassing Skype's call quality as well as its popularity. Although often mistaken as another messaging app,this alternative to Skype allows users tomake Google video conference calland audio calls to up to 10 contacts,simultaneously on iOS and Android. The service is easy to reach if users sign in with their Google Account,it doesn't even require downloading the app. The Emoji filled messaging service is notoriously quick and allows up to 150 people join in a group chat.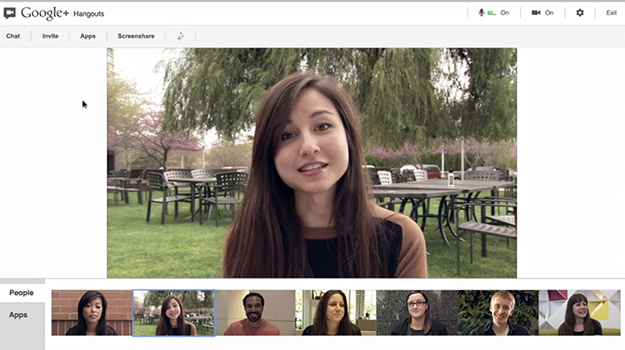 Skype,the popular software that allows users to make voice and video calls via internet with computers,mobile phones and tablet devices,has been banned in Dubai,andblocked in the UAE. However,there are still some goodSkype alternatives in UAEavailable. E. g,ezTalks is the bestSkype alternative in UAEfor you to make free audio and video calls,and it still works freely and safely without VPN in the UAE.
3. ooVoo (Web,iOS,Windows,Mac)
ooVoo is a free cross platform alternative for Skype that allows free calls the other ooVoo users and paid calls to mobiles. The reason this app is popular is due to its high quality group video calls,which allows users to start a chart with up to 12 people who can join up without having to sign up or download an app. All the calls,which are connected via a URL link,can be recorded and the screens can be shared. With a patented SuperClear technology to optimize video calls even on a slow connection,this is a chat tool with especially clear visual images. It also has Whatsapp like features that allows users to message each other,send text messages and videos.
Some users have felt uncomfortable with the amount of information ooVoo pulls from social networks and emails,but it does use this to allow users to call people who are using non ooVoo services like Facebook. ooVoo may be free,but there have been many complaints about the app sneaking money through selling avatars.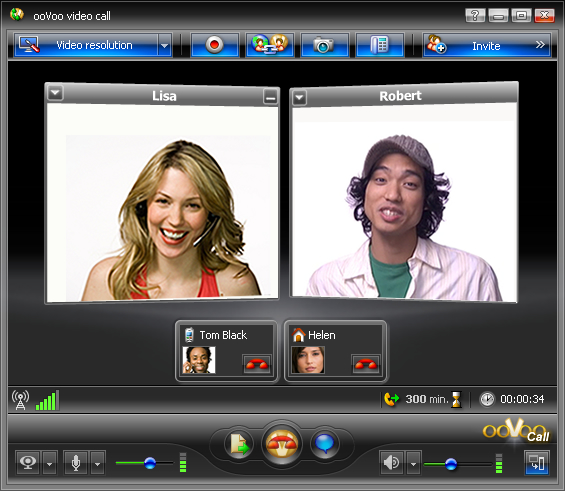 4. Viber (Android,iOS)
Viber is a hugely popular ad-free Skype client alternative which is available on most platforms,including the desktops (Max and Linux included). Viber offers its 800 million users free text chat,voice and video calls to other app users. The calls allow up to 40 people,as well as encrypted messaging,which includes free image and video messages.
Domestic and international calls are charged at an affordable rate,which starts at just over $0.01 per minute. Viber has differentiated itself from the competitors by adding a selection of games you can challenge friends and a range of public chats dedicated to various topics.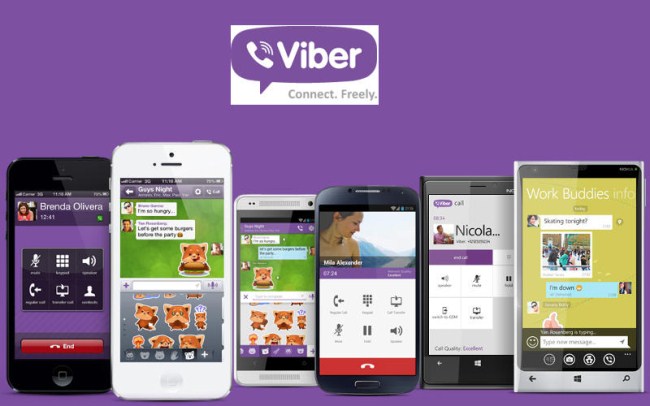 5. Voxox (Windows,iOS)
Voxox delivers a desktop and mobile and desktop VoIP services through cloud communications software. It combines video messaging,voice calls,instant messages,SMS,fax and allows users to make a conference call that includes up to 20 people.
Some unique features Voxox provides includes a personal assistant for intelligent call routing and screening,a translator and visual voicemail. It also offers a visual system entitled Cloud Phone which manages calls,this tool is intended to give businesses the flexibility to add users,numbers and extensions.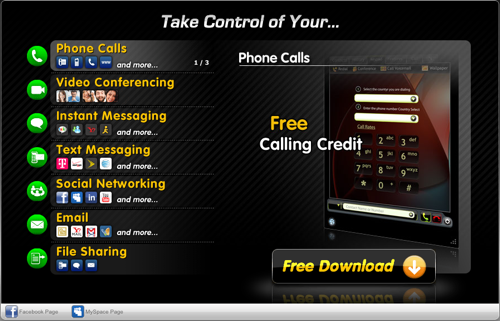 6. Talky (iOS,Windows)
Talky differentiates itself from other tools by being primarily web based,although there is an iOS app available. You can have a group video chat with up to 15 participants,making it a popular service with businesses.
This alternative to Skype video calls has one of the most user friendly set ups,by going to the Talky website and typing in the URL you'd like to use and you're ready to start. Although Talky is simple and light on features this makes the service incredibly user friendly,especially for businesses where rooms can be password protected.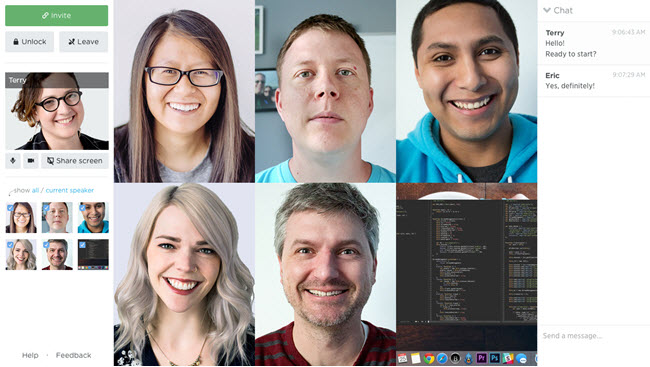 7. TrueConf (Windows,iOS)
Trueconf offers two variants of its conferencing server,one via server,the other online. TrueConf server is a software video conferencing server created for the construction of an independent system for video conference within private enterprise networks. Users connect to the server using TrueConf client applications and it does not depend on an Internet connection.
TrueConf Online works over the Internet and does not require its own server,this is a preferred method for remote employees or smaller businesses. To make video calls or group conference videos just download and install the client application.TrueConf Online has less features than the TrueConf Server and can be licensed in one day,monthly,yearly or unlimited subscriptions.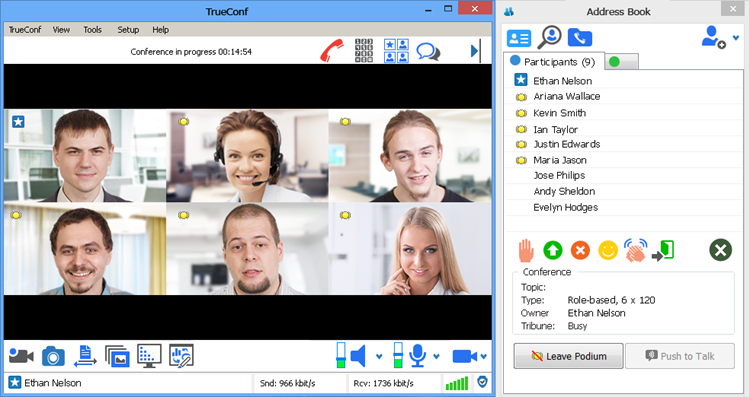 8. FaceTime (iOS,Mac)
Considered by the younger generation as one of the best alternatives to Skype,this Apple developed service works on iOS mobiles and Mac software. It supports 20 languages and can easily be downloaded for free on the Apple app store. Although it has features like push notifications,conference calls can only be made with one person.
To set up FaceTime on a Mac,the user requires an Apple ID and an email address. The app works with contacts in the address book and call alerts regarding FaceTime activity. Another positive of the service is it allows users to opt for a full screen view or allow the picture to be minimized in the corner of the screen.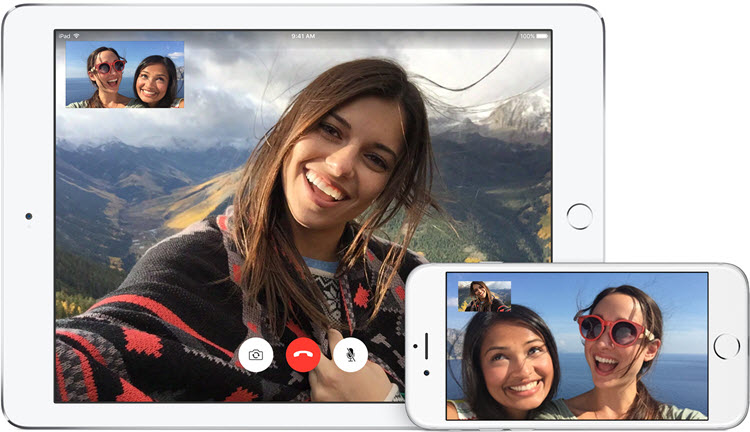 Skype may have become synonymous with voice and video chat with a great percentage of consumers,but there are lots of Skype alternatives out there,most offering more high quality functions and additions to voice calling services. Now you've seen the best 8 alternatives. Chose the best service for you and your needs whether it is for business of work.