5 Best Online Seminar Solutions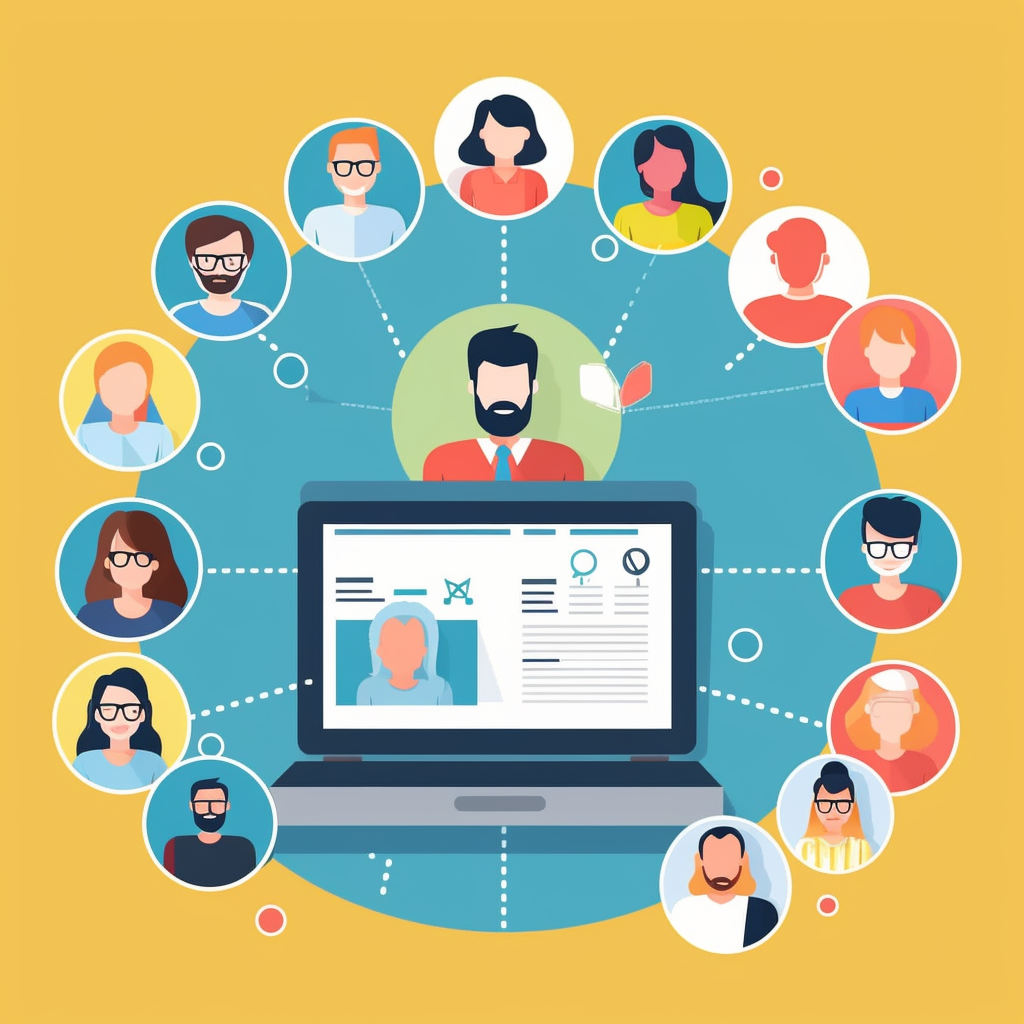 An online seminar or webinar is essentially an interactive meeting that is conducted over the web. Online seminars use the Internet connection to connect the host of the online seminar to audience. An online seminar can be a presentation, demonstration, discussion, or instructional session. The individual hosting online seminars can show himself or herself speaking, conduct slide show demonstrations, and even invite guests from other locations to join the online seminar with them. The audience can also view the shared content on their computers.
Online seminars are a powerful tool used by businesses to communicate a message to a large audience, regardless of their physical location at any time. All that is needed to attend an online seminar is a computer, a compatible mobile device, or a compatible web browser, and an audio connection. An online seminar has a plethora of features to enable the transmission and sharing of information between the presenter and the audience.
Benefits of Hosting Online Seminars for Business
Online Seminars Allow Businesses to Increase Brand Awareness.
Hosting online seminars promotes a business brand as it helps to showcase their expertise, abilities, industry knowledge, skills, areas of specialization, products and services. This is true, especially when a business is delivering high quality content during a seminar session. Professionally hosted online seminars can skyrocket a business's exposure.
Interactive Online Seminars Help Businesses to Understand Their Target Audience
Online seminars allow a business to reach and engage with their targeted audience. Through this, it becomes easier to gain insight into the target audience, something which is quite impossible with physical meetings. Thanks to the interactivity nature of online seminars, a business can understand its audience better and allow to tailor the products or services to match the audience's needs.
Online Seminars Help Businesses to Keep Their Expenses Low
Online seminars eliminate the need for businesses to organize conventional meetings and conferences which is usually a costly affair. An online seminar only requires a webcam, the audience itself, and broadband connection. Compared to the cost of organizing conventional meetings, online seminars are extremely cost-effective.
Capture Sales Leads
Online seminars enable a business to gather leads. The host can make it a requirement for participants to register hence providing them with an opportunity to gather information which can then be turned over to the sales team as warm leads to follow-up on.
Flexibility
Online seminars enable the targeted audience to participate in interactive events anywhere at anytime.
Add Great Value to Businesses
Conducting online seminars gives a business a competitive edge against their competitors by giving them the much needed global presence. Furthermore, it allows a business to reach a wider market and cater for the needs of their remote employees. Consequently, this enables a business to recruit and retain top employees, allowing for better client service and general growth of a business.
Convenience
Online seminars offer a lot of convenience in the sense that participants do not have to leave their offices or factor in travel time. As a result, many businesses are utilizing this technology as a time-efficient method to train and deliver knowledge to staff members.
Top 5 Online Seminar Solutions
1. ezTalks Meetings
This is one of the best an most popular online seminar solutions that enables to host free webinars anywhere at anytime. It can support up 100 attendees at the same time and participants do not need to register for them to participate. The main advantage of ezTalks Meetings is that its compatible with many devices including Windows computer, Mac, iPhone, iPad, and Android smartphones and tablets.
ezTalks Meetings is a leading free online seminar solution utilized by enterprises to conduct online seminars over the Internet. ezTalks Meetings delivers handy features such as screen sharing, cross-platform group chat, private chat, creative online whiteboard, and many more.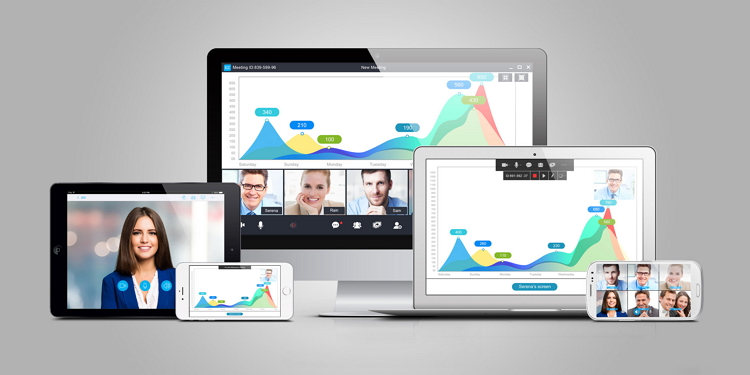 2. OnlineSeminar
This is also a leading online seminar solution for interaction, lead generation, e-learning and communication. OnlineSeminar is a user-friendly webinar solution with endless possibilities with regard to interaction, conversion, and data collection during live and on demand webinars.
It features a testing and automatic accreditation module to allow for large scale training for educators, staff, franchisee and professional groups. With OnlineSeminar, registered attendees can interact and share information in a closed online seminar. This online seminar solution has solid security features to ensure confidentiality of shared information.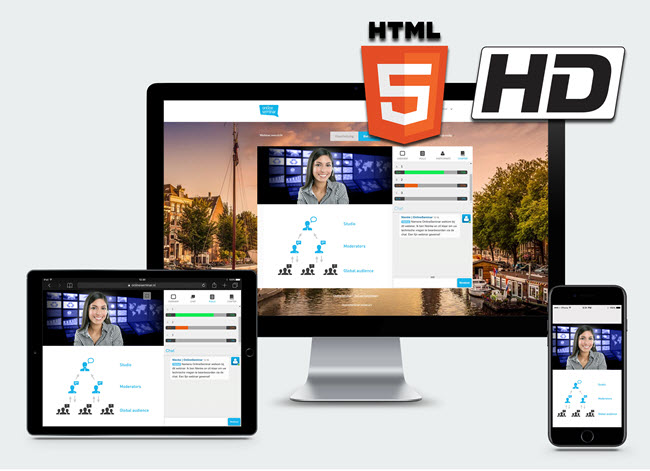 3. Webinato
Webinato is an interactive online seminar solution designed for carrying out online presentations. It can accommodate up to 3,000 attendees. Users can engage attendees with audio content, PowerPoint presentations, among many other media content. One of the benefits of Webinato is that it has a smooth interface and excellent connectivity.
Features:
Has a customizable interface where users can choose from a range of modules including: virtual whiteboard, advanced chat, slides, and desktop sharing. This feature allows a company to create a professional look that reflects their company's brand.
It features AutoPilot module that allows for recording of live sessions and interactivity such as polling, Q&A, file sharing and so forth.
The advanced cobrowser module enables presenters to share any web page with attendees.
Furthermore, Webinato seamlessly integrates with Twitter, hence presenters can boost your tweets and update followers.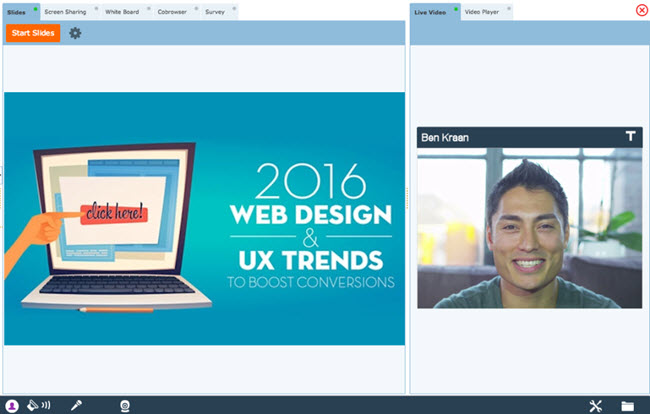 4. Webinars OnAir
This is a simple yet powerful online seminar solution that is built by combining Google Hangouts platform with online marketing know-how, allowing presenters to create high-quality online seminars focused on boosting online sales. This online seminar solution allows to charge participants for participating in a webinar session, meaning one can host a premium online seminar and make money from it.
This webinar platform features automated webinar technology which allows one to conduct webinars without even appearing in their webinar. It helps users to save time, while enjoying the many benefits that an online seminar can provide for a business.
Webinars OnAir is customizable for branding purposes. The customization options allow companies to create webinars that are unique to their brand.
Another feature of Webinars OnAir is that it supports live interaction and desktop sharing. This enables the presenter to demonstrate anything right from their desktop.

5. OnStream Meetings
Onstream Meetings is an integrated online seminar solution that allows businesses to conduct online seminars. This online seminar solution is ideal for presenting video, sharing information or engaging in collaborative efforts. The user-friendly and cost-effective nature makes it an ideal online seminar solution available today. Onstream Meetings can be used by both small and large business enterprises. It is easily customizable to allow users to conduct online seminars based on their business requirements and preferences.
Another key feature of Onstream Meetings is that it provides comprehensive information on attendance. It's extremely easy to learn how to use this solution, even if you've never held an online seminar before.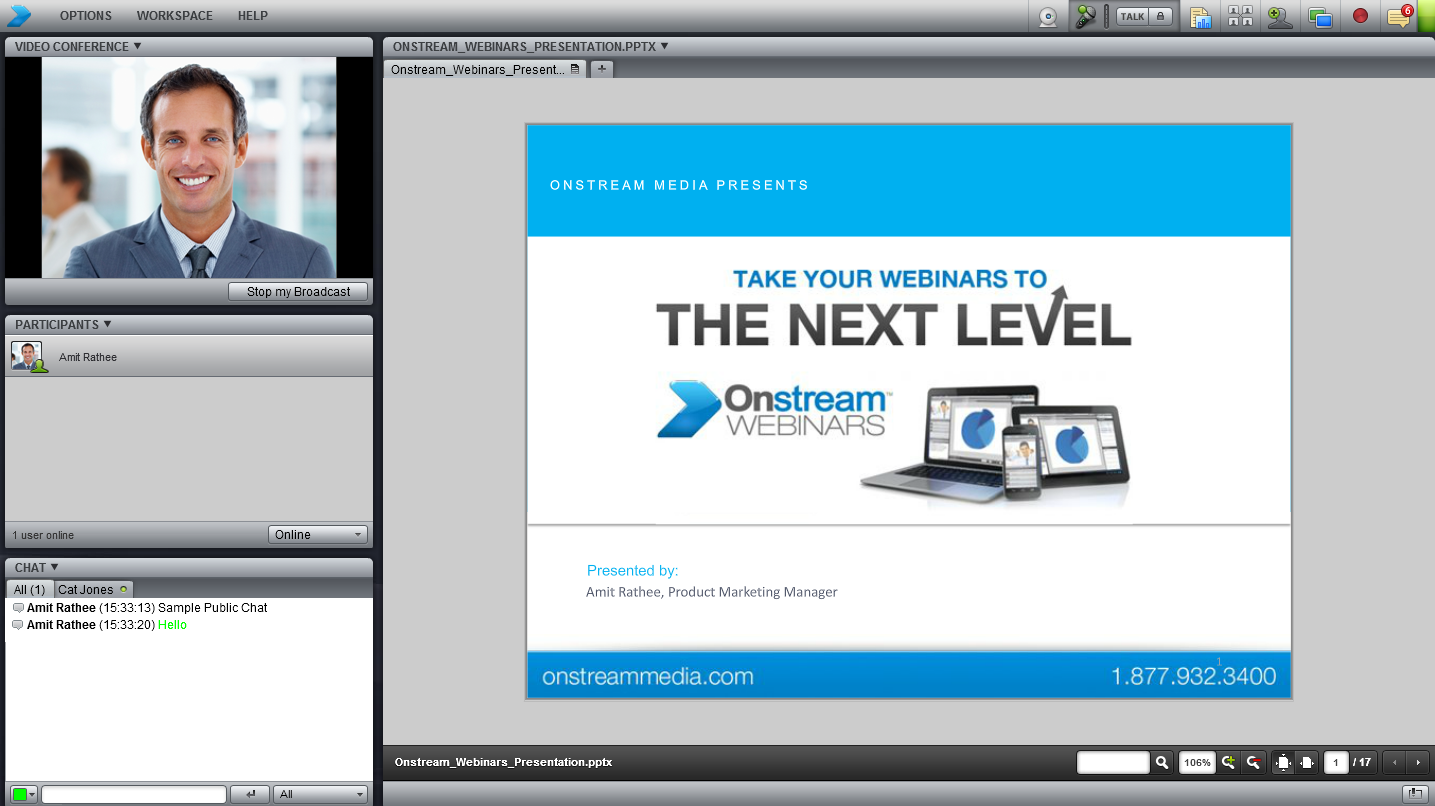 These are some of the best online seminar solutions available today. All of these solutions have fantastic benefits for businesses. Apart from providing various groups with a practical way to share information to a large audience, regardless of their location at any time, they also help them save time and money. Moreover, these online seminar solutions have a plethora of features to allow for presentation of information and interaction.