Best 8 BigMarker Alternatives 2019
Webinars make it more effective to engage your prospects directly than other content forms. Then, BigMarker is a webinar hosting service trying to create, promote and deliver interactive online webinars. Though it has been gaining great popularity owing to useful BigMarker features, it still has inevitable defects. According to BigMarker reviews, unpredictable technical crashes may occur once in a while, so you should ask for technical support frequently. The video playing may also stop or restart automatically during a live webinar. What's more, BigMarker pricing is higher than others.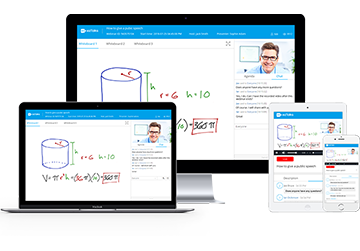 Best BigMarker Alternative
Free for up to 100 Participants
Fluent HD Video/Audio Quality
Screen Sharing and Whiteboard
Polls, Survey and Recording
Rebranding and Paid Webinars
Sign Up Free Now
Instead of struggling with such complicated issues, here are some BigMarker alternatives which will give you peace of mind to use.
Best 8 BigMarker Alternatives
1.ezTalks Webinar
ezTalks Webinar provides the most effective and reliable platform to present to and engage with audiences of any size. It is one of the powerful BigMarker competitors. You can host a webinar with up to 100 participants and 10,000 audiences for free and make full use of various features to deliver better webinar experiences easily, with no need to draw support from technicians.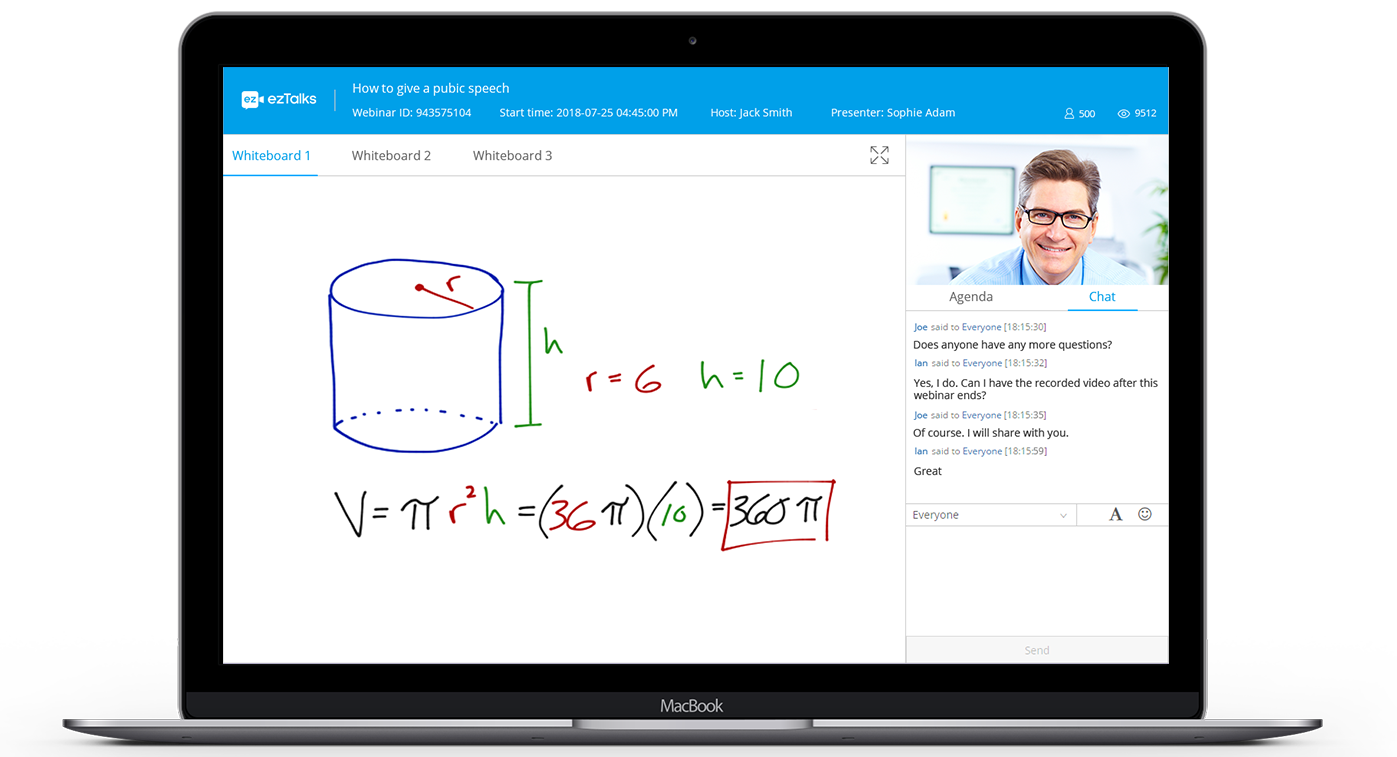 ★ Flexible Enough
a) Free login with either Facebook or Google account;
b) Fully compatible with iOS, Android, Mac and Windows;
c) Join the webinar via the web browser without any download;
d) Plan for your event with simple scheduling and hassle-free rebranding process;
★ Interactive Enough
a) Accessible HD video and crystal-clear audio seamlessly;
b) Able to share the latest presentations, documents or video clips on your screen with others simultaneously;
c) Able to create a whiteboard with built-in drawing tools, highlighter, eraser and text to illustrate and present your ideas intuitively;
d) Able to drive exchange of new ideas with private or group text chat;
e) Able to collect audiences' feedback with polls and surveys.
★ Productive Enough
a) Possible to record the webinar and reuse the recordings;
b) Possible to gain money by creating paid webinars;
c) Possible to improve your upcoming webinars by virtue of its reporting feature.

2.Huddle
Huddle is another alternative to BigMarker, which makes it simple and secure to work with anyone, inside or outside of your organization. One of its highlights is that its integration with MDM providers ensures your content and data remain secure. Besides, Huddle makes you to share content with individuals or publish content across entire teams and organizations. But it fail to have full collaboration features including group chat and interactive whiteboard like some other systems do.
3.iLinc
iLinc webinar platform delivers great capabilities that make webinar hosting and online events a more collaborative experience. You can not only host up to 1,000 participants, but also use its session management tools like webinar/attendee management and after session follow-up to help you better control your webinar. Also, its social networks integration helps to tie your iLinc webinars to your favorite sites such as Facebook and Twitter. As for its pricing plan, you need to contact Sales for pricing options. When it comes to iLinc, some users eagerly expect a more clean and innovative user interface.
4.GoToWebinar
GoToWebinar is also one of the fantastic options of BigMarker alternatives. It is especially suitable for those who want to promote their own products and services. You can attend a webinar from iOS, Windows, Mac OS X to Android, quite convenient to you. Among its different features, its reporting and analytics functionality helps you understand your audience through metrics and data and determine highly qualified leads to further boost your business. But GoToWebinar may be not the best choice for individuals or startups, as its pricing plans are extremely expensive.
5.AnyMeeting
AnyMeeting offers you the opportunity to have webinars at your convenient time and place. This Big Marker alternative especially provides webinar services tailored for small businesses. AnyMeeting not only enables users to share their screen and applications, but also give a more fruitful experience by fielding questions from the audience, conducting real-time polls, and having a live chat. As it operates on Adobe Flash Player, you must have an updated Adobe Flash Player at first.
6.Zoom Video Webinar
Zoom is a popular pick with regard to the best alternatives to BigMarker because of its practical features. Frequently used features include screen sharing, hand-raising, reporting & analytics, etc. It is scalable enough for attendees ranging from 100 to 10,000 participants like ezTalks Webinar. What's more, it integrates with various apps to increase functionality such as OneDrive, Google Drive and so on. Unfortunately, it doesn't render free trial version and when it comes to BigMarker vs Zoom, its pricing plans with add-ons are much pricier.
7.INXPO
INXPO provides a webinar platform to reach your customers, employees, partners and prospects more efficiently. It has great recording and editing capabilities and has become more mobile-friendly so that the audience can enjoy smooth webinar experiences from any web-enabled device. It integrates with enterprise CRM, marketing, and security applications, which greatly contributes to more output in the marketing field.
8.JetWebinar
JetWebinar is designed by marketers, which aims to save time and money by enabling you to host webinars. You can create higher engagement by communicating with your audience through its real-time chat feature. Also, this BigMarker alternative empowers you to choose from a wide selection of customizable templates and give your webinar a look and feel that matches your business. But you may spend time learning how to operate it as its user interface is not intuitive and user-friendly enough.
Conclusion
You may find that BigMarker can't fully satisfy your needs for your webinar. But no worries! Those mentioned above are the best BigMarker alternatives will help you out. Definitely, among them, ezTalks Webinar gives you the maximum benefits as you can try for outstanding performance with comprehensive features.