6 High-Quality Free Webinar Software for Startups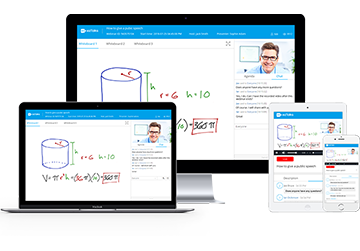 Best Free Webinar Software
Free for up to 100 ParticipantsSeamless HD Video/Audio and Text ChatScreen Sharing and WhiteboardWebinar Cloud/Local RecordingRebranding and Paid WebinarsSign Up Free NowWebinarsare used in different sectorsfor different purposes like marketing,education,training and conferencing. When it comes to webinar software,both commercial and free options are available to the consumers. If you're or a small business or startup looking to implement webinar solutions at minimum cost,here's a list of6 high-quality free webinar softwareused by a large number of people. You can try out each of the best free webinar software for startups and opt for the most user-friendly option that suits your business needs.
1. ezTalksWebinar
ezTalks Webinar is one of the best free webinar software 2018,which helps you reach,educate or engage more people easily any time,anywhere and on any device.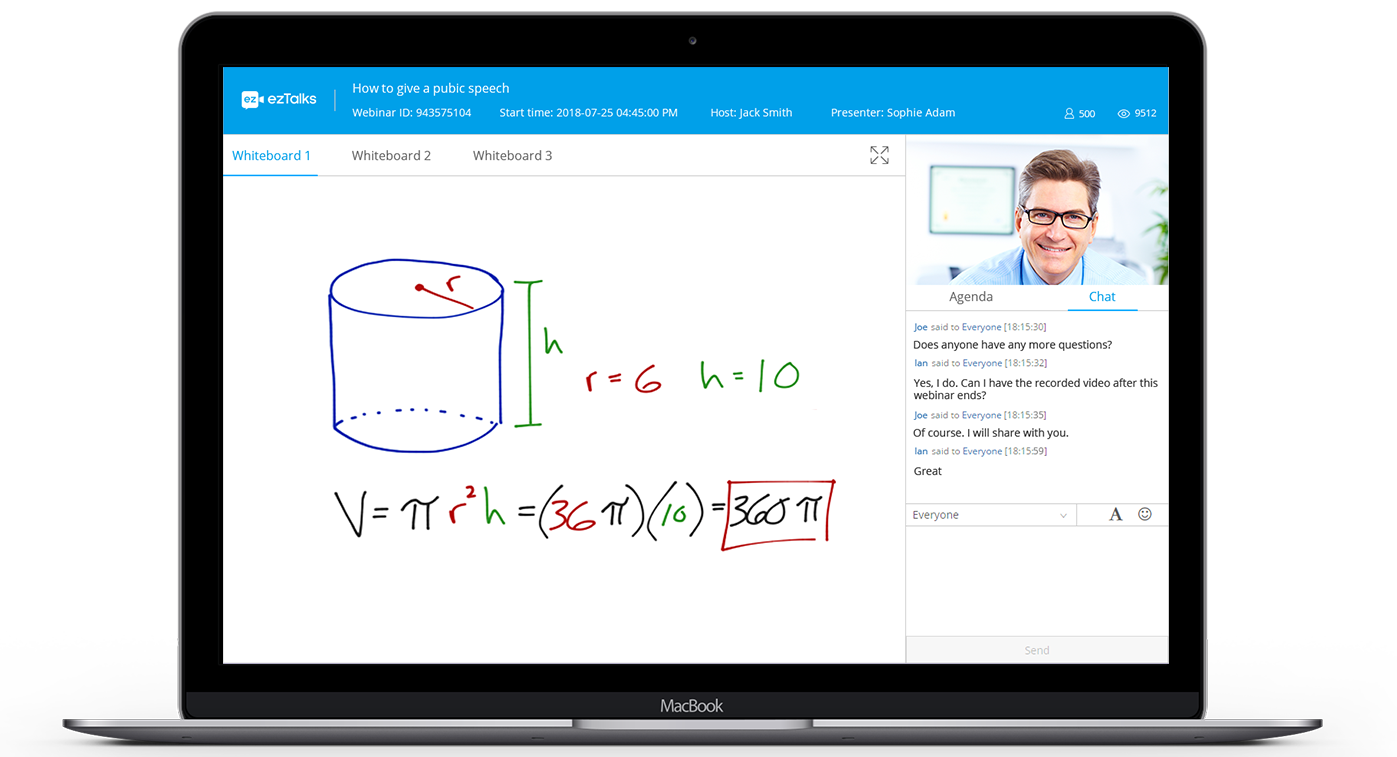 ★ Free and Easy to Use
1) Support up to 100 participants simultaneously attending the webinar for free.
2) Its interface is intuitive,user-friendly and easy to use;
3) Itis fully compatible with Windows PCs,Mac computers,iOS and Android devices.
4) The host can easily sign up or sign in with Facebook or Google account while the attendees can join the webinar via the web browser without downloading the app.
★Interactive Webinar Features
1) Seamless HD video and crystal-clear audio experience;
2)Screen sharing,whiteboard and co-annotation enable an interactive and collaborative online seminar;
3) Polls and surveys help to get feedbacks from your audience.
★Productive webinar Features:
1) Custom your own webinar with your logo,your registration page,waiting room and thank-you page.
2) Enable to monetize your expertise by setting up paid webinars.
3)Record your webinar,download and share your recordings to extend their reach and impact;
4) Webinar report to analyze and improve your webinar performance.
★Affordable and Scalable
1) ezTalks Webinar is more affordable compared to other webinar software. Its paid plan starts as low as $26/month for 25 participants,$35/month for 50 participants,$40/month for 100 participants.
2) It is scalable from 25 to 10,000 participants with up to 100 presenters,which meets the demands for both small and large business.

ezTalks Webinar is the best webinar software for small business,because of its high-quality webinar service and affordable price.
2. Google+ Hangouts
Since the launch of Google+,Hangouts have become one of the most popular webinar software free of charge,which has been used by large number of users to connect with friends,peers and customers. It's easy to use,runs within a browser and supports high-quality yet reliable group video chat sessions. Participants can join and leave Google+ Hangout session in real-time.
3. Yondo Webinar
You can use this excellent web-conferencing and online collaboration service as a Google Chrome plugin. It has tons of features and supports crystal clear web conferencing stream. Attendees can join the session in real-time and can use the shared resources (screen,applications) with ease. It has one of the easiest and user-friendly web conferencing interfaces which even a layman can use without any issues.
4. WebinarJam
WebinarJam is a good live webinar software for your live events. It enables you to customize your webinar pages for brand consistency. It allows your audience to engage with a virtual whiteboard,polls and live chat. And it also enables you to customize your webinar pages for brand consistency. WebinarJam pricing is paid by yearly at $497 per year for up to 6 co-presenters.
5. OpenMeetings
As the name suggests,it's free and open source web-conferencing software. OpenMeetings is browser-based webinar system that you can host on your own server. You can share your screen,mic,webcam and can also useinteractive whiteboardduring webinar. Since it can be hosted on your own web server,there's no limit on the number of users who can join a single web-conferencing session. Apache Foundation now actively develops this open source webinar software.
6. TokBox
This awesome tool lets you add group video chat support on your web site or blog. The free API gets you started within minutes and you don't need to be a programmer to implement this solution. You can also use the plug-n-play application for embedding the same functionality on your blog. Plugins for WordPress and Drupal are also available to easily integrategroup video chaton your web site.
Conclusion
Internet marketers,bloggers,developers and small businesses often use custom webinar applications in various forms to connect with their loyal customers and teams working in remote areas. This is such a powerful medium to reach out to the consumers,peers and business partners without any hassle. The free webinar software comparison here has listed the top six high quality webinar software freeware in the market today,which will give you a guide on selecting a right one for your business.