How to Make Virtual Meetings More Interactive
In an increasingly globalized and competitive world,businesses are quickly switching to internet communication tools to save costs and increase efficiency. Over 80% of the firms worldwide now hold virtual meetings through video-teleconferencing technology. For those in the dark,a virtual meeting allows you and your team to catch up online - regardless of your respective locations. See the point?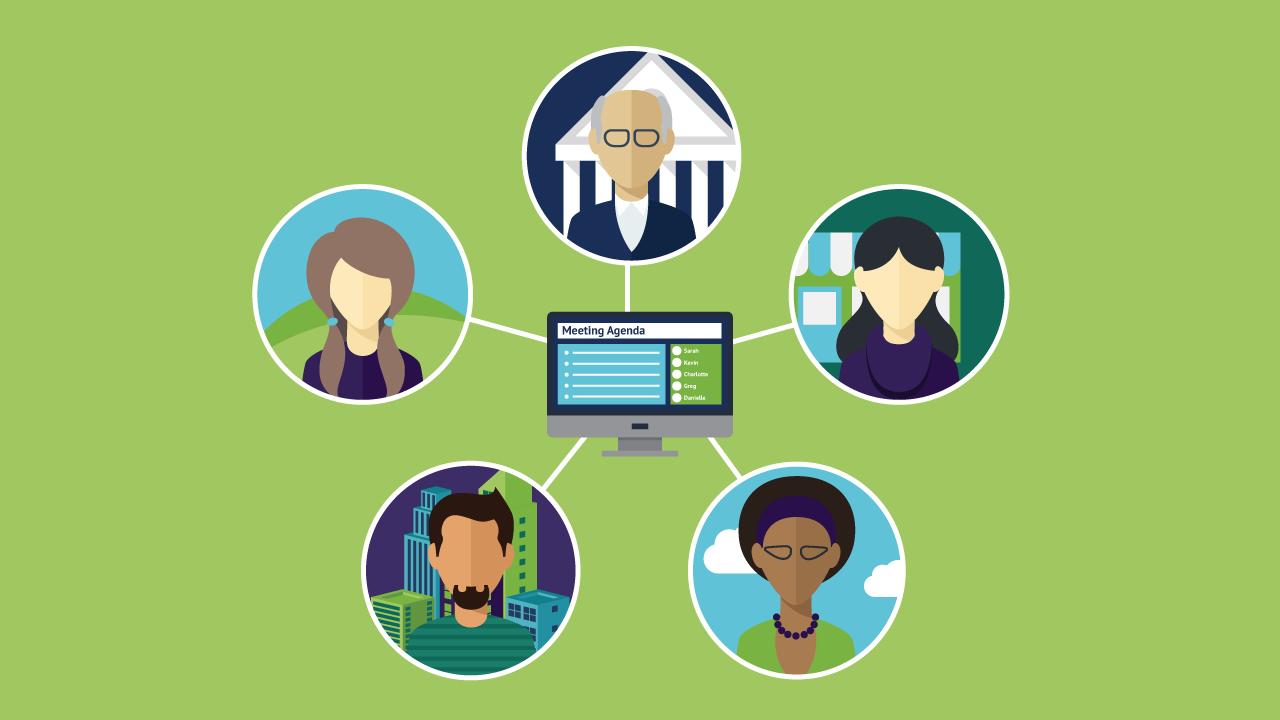 If you're a business owner who has recently made the switch,and you're constantly curious about how to make virtual meetings more interactive,here are some industry best practices to bring the most out of your meetings:
1. Set Clear Goals
It's true that impromptu meetings can bring out creative ideas,but what's your move when things start going south? That's when you define your objectives for the next meet. When you have an agenda in place,your team will have ample time to think over key points. Also,introducing ground rules would be a nice way to maintain order during the meeting. Any rule that you deem would help bring out efficiency,should be put to test. Seasoned team leaders sometimes start with the end result to cue subtly to the team that they mean business - however,there's a catch. If you squeeze in too many objectives,your meeting may end up being a really boring marathon,bringing you back to square one. Great meetings are precise and short. Plan early,decide on a couple of objectives and mail that agenda right away!
2. Make Sure That You're Properly Configured
The single biggest turn-off in virtual meetings are those pesky technical snags. A break in communication can literally halt a meeting,killing your flow and time. Imagine you're having a great discussion on rolling out your new marketing strategy and all of a sudden - snap! Your marketing VP's audio cuts off. Your team gets distracted,you run out of ideas and then Christmas is over. The only way out of this mess is to have equipment tested by your in house technicians before every meeting. Or you could choose your conferencing software wisely. One way to eliminate hardware problems is to subscribe to a cloud based service such as ezTalks Cloud Meeting. All one would have to do is sign up to their service and a simple web browser would suffice to hold large meetings.
3. Keep up a Cordial,but Composed Atmosphere
The only way encourage your team to be more forthcoming is by loosening things up a bit. Let's throw the corporate atmosphere out of the window and try initiating a casual brainstorming session where everyone is free to ask questions and make comments,if flow of idea is all you're looking for. One way to break the ice is to start with a poll,or an open ended question. Or you could design presentations or videos that compel your participants to take part in,when simply having conversations don't cut it. If you're on a deadline,then design the flow of your meeting a little more crisply. Go back to the old school methods of moving through the participants randomly,or try asking specific questions - "David,what's your take on this?"
4. Always Utilize Video Features
Think about it,what's more exciting? Text and audio based chats quickly become monotonous and are no longer appealing. Research shows that participants are more active and conscious about their output while on video,while on text most employees fail to even concentrate for the most part. So having an HD stream does wonders to overall mood and tone of the meeting. Moreover,there isn't any scope for your participants to get distracted easily or multitask,after all,you can police each other.
5. Master Your Admin Controls
Most conferencing software today come pre-loaded with admin controls. If you're the boss,you get to control participant privileges,such as the mute button. Often misused,the mute button has been more of harm than help. Great software will allow you to switch modes and control aspects of communication,such as deciding on who gets to speak and who gets to leave. Having control will allow you to intervene as soon as you feel things are going off track. You can also record your meetings for future analysis. So make sure that your software lets you exert enough control over the meeting. When you have enough tools to monitor a meeting efficiently,distractions and excuses will be at bay.
Conclusion
Virtual meetings are a godsend to all types of business owners - small or large. After all,who wouldn't want to leverage talent on a global scale? A little effort to spice things up in your meetings will go a long way in boosting your team morale and enhancing overall output and productivity of the organisation. The benefits are dime a dozen,to each his own. Large corporations save loads of paperwork,while businesses on a tight budget don't need to waste resources travelling and scouting for talent. With a fair bit of planning for an interactive session,a good conferencing platform,you can virtually run your company from your cozy bedroom,or the local cafe.