Top 4 Tips for Acing your Online Job Interview
Attending a job interview online could be quite stressing. Of course it is important—we are talking about your future! The question is how do you prepare for it? You take extra time for your outfit, the way you will walk and talk, what to include in the CV, which questions the interviewer would ask you, how to answer them, etc. But there is one particular thing most of the people looking for jobs forget about, you can ask questions too! Did you know how much power this gives you? You can literally turn the whole interview around in your favor. And this is how to do it.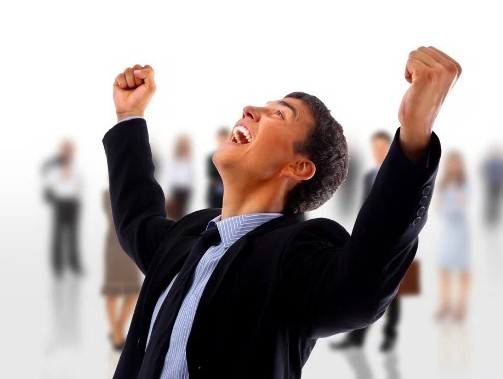 1. Understand the importance of asking questions
You can find out things about the workplace you were wondering about. You can show the employer how interested in the job you really are. You can find out if this is the place where you really want to work. You can understand if you and your employer could get along and how to prevent future misunderstandings. This list can go on forever as well and keep in mind what exactly you are dealing with and what is better than asking questions?
2. Keep your goals in mind
When you're offered opportunity to asking questions while in the interview online, remind yourself what your goals are. They might be the listed above or they might be something else. Just don't stave off too much from your goals. Remember the key goal is to get the job. FYI, you can write down your questions in advance. Make sure you write more than you would ask (but not too much obviously) just in case the employer answers your questions during the interview.
3. Ask your questions as if you are hired already
Of course, don't cross the line but talking as if you are already employed shows a lot more than you think. Trust me, confidence, interest in the position, optimism, commitment and higher qualification could lead you a long way.
4. Ask whatever you want to know
Here are some good examples:
- Ask what the employer is looking for EXACTLY. Just ask about the ideal candidate. This could give you a better sight whether you are good for the job and whether there is something you could change.
- Ask about the problems. Could you, as a potential candidate, make up a solution and somehow help with the problem. Just give the employer time to consider you as actually having already gotten the job. This is really powerful.
- Ask about the most enjoyable thing about working in this place. This is a little bit personal but a really good strategy to really find out whether this job is great for you or not. If it is harder for the employer to answer - this isn't the place for you
- Ask about success! Really! Just ask how you could get ahead with the position you are applying for. The answer to this question might be the key to your promotion and success.
- Ask whether the employer has any hesitations for your application. This is where things get real. You show confidence, they tell you where to improve and your chances of employment rise drastically.
- Ask for professional training. Do they provide future education? Which platform do they use? How often? This way you show your interest in the position you are applying for and also - in growing in the current company.
- Ask about the people you will be working with. As I mentioned above - it is better to know with what you are dealing with and what to expect. Find out if it will be a challenge for you, or it will be easy. (Will!)
- Do a research and ask about future plans. This way you could see what is in your employer's mind for future projects and growth. (See - I already consider you have gotten the job.)
- Ask about the previous person on the position you apply for. Did he/she quit, was he/she fired or retired. The answer will give you an insight of the conditions of working.
- Ask about the process. The most important question and the MUST ask. This way you can find out what to do next, how many people are applying for the same position and again - what to expect.
- Ask about something the employer mentioned. You are a good listener—show it! You will awake the employer's interest if you haven't already.
These are just a small piece of the cake. You can really ace online job interview when asking this type of questions. And if you want to go further and connect with your new employer and colleagues easier for future meetings and trainings, visit https://eztalks.com/how-to.html to learn more about our ezTalks. Wish you a nice day, hired friends!