5 Free Online Presentation Software
Online presentation basically is a form of content which transforms the conventional business presentations (Microsoft PowerPoint) into anywhere, anytime environment online. There are several diverse forms which online presentations can assume.
For most online presentation tools, typical slides form just the beginning. You can incorporate video or audio, images, web pages, links, forms, transcripts, feeds from social media and documents into one engaging presentation viewer. 
Presentations have a crucial role in virtually every aspect of typical group presentations. With a proper image blend, presentations become more of a showing than just telling. There are several free online presentation software available in the market today. Below are 5 of the best free presentation software online。
# 1 Haiku Deck
Originally unveiled as a characteristic iPad app, this online presentation software is now accessible to anyone that has a browser for a typical web app. It avails numerous themes not to mention slide types boasting an incorporated image search. It avails a vast (35 million Common Creative) image selection which you can incorporate in presentations.
Haiku Deck has an underlying story-telling theme- an image stocked story having the least word count as possible-imitating Haiku-the globally renowned Japanese poetry genre. While a single slide can only allow two lines, automatic resizing of the font can allow more words on a single slide.
It is an amazing feature that facilitates the adoption of superb presentation practices-a good idea, minimal words, excellent readability, concise expression and enormous impact- eradication traditional dense-text dull slides.
It allows you to share the presentations through Twitter, Facebook or just email them. Moreover, it allows you to export those presentations in PPT format and if you want to establish amazing web pages and blog posts, you can insert them also.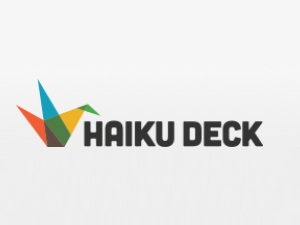 # 2 ezTalks Meetings
ezTalks Meetings is among the best presentation software online. Besides facilitating effective collaboration and interaction among participants in a meeting, it allows participants to view and follow your actions real time on their desktop. The list of features grows better including compatibility with most common versions such as MP3, AVI, ASF, RVMB and RM and allowing computer screen sharing.
ezTalks Meetings also offers you an amazing feature known as the whiteboard tool which allows you to sketch even during a live online presentation. Simply put it, it is a fresh air waft in an obviously suffocating presentation realm. This software allows you to make straightforward and clear online presentations which mandate for high audio and video quality. You have full control as afforded by its unmuting and muting options of the meeting participants, recording your meetings and adjusting both video and audio.
If you are looking for online presentation software that is both efficient and convenient, then this is your best pick.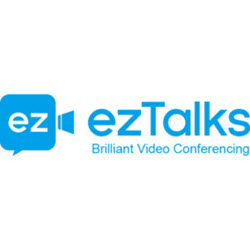 # 3 Google Slides
This is a Google-based software that boasts an instinctive interface. Besides affording you the liberty to establish your personal styles, it also betters this with convenient free storage.
Google Slides' main catch, however, is its learning curve which is not only a breeze to use, but also allows you to be instantly productive. Moreover, besides this free online presentation software offering a vast collection of themes and animations for your selection, it allows automatic saving of Revisions (to Google Drive) and also works well with Microsoft PowerPoint.
This tool is for anyone that wants simplicity! It allows you to share your presentations, give them live worldwide and also collaborate with your colleagues.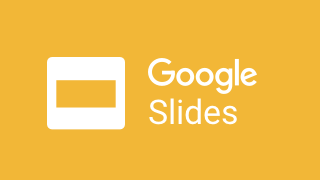 # 4 emaze
Amaze your audience with captivating presentations with emaze.
Based on the HTML 5, emaze is a simple web app that draws its potency from its competently designed interactive template assortment. The process is straightforward: simply choose a template, fill slides with images, text, videos etc, and then upload it to the cloud. Its cloud-based characteristic allows you to access it from any location online through a modernized device equipped with a capable browser and subsequently collaborate/share it worldwide.
Its catch nonetheless, is an inbuilt automated tool for translation that allows effective and clear communication with global audience and colleagues. It has a suitable free plan for individuals. If you want to completely transform your online presentations, emaze is the best free online presentation software pick in the market yet!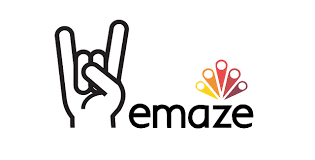 # 5 SlideDog
Compared to other software, SlideDog is generally more freeform. It allows you to easily merge varied media from numerous sources into one presentation- a wonderful feat especially when conveying intricate ideas besides making presentations more fun and dynamic.
The greatest bonus with SlideDog is that everything in your presentations resembles how it originally looked and is devoid of any compatibility issues. Moreover, this free online presentation software allows online presentations sharing through a web browser. This software integrates exclusive interactivity that allows feedback, polls and the like to be transformed into typical online presentations.
Despite being primarily designed as a standard online presentation software, SlideDog also operates offline provided that online components such as Youtube videos do not form part of your offline presentations.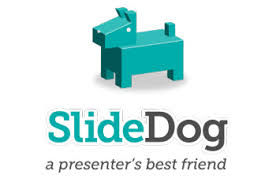 Conclusion
Nothing can get more boring than watching or listening to a terrible presentation. Dull slide presentations presented in a likewise dark room all culminate to boredom and napping. However, it does not need to get to such a point. A good presentation featuring interactive visuals compliments your narration as opposed to simply replicating it, rendering it an efficient means to capture your audience attention- and with the relevant software; it is quite easy to accomplish this.
With any of the above free online presentation software, you can overcome compatibility issues, share and collaborate with your colleagues and serve a global base.