What Is eHealth?
There has been some vagueness about what is eHealth, and according to the various eHealth definitions, it is a very wide term recently coined to describe everything related to healthcare which is carried on using digital processes and electronic communication. It's not just used as Internet Medicare but also digitally everything related to making medicines and computers. In general, e-words are used in many sectors and it gives a clear notice of probabilities of Internet opening up to other sectors as well, as a result of which eHealth came up.
eHealth consists of not only a technology development but have widened the scope of healthcare to a great extent. It leads to efficiency in treating health as the costs are reduced, and also the quality of treatment is enhanced by way of eHealth. This is because you get wide of range of healthcare providers. Also, it allows evidence based treatment, as everything prescribed over the Internet is based on scientific evidence and not just assumptions. Also with ezTalks, it becomes very easy to connect to the internet.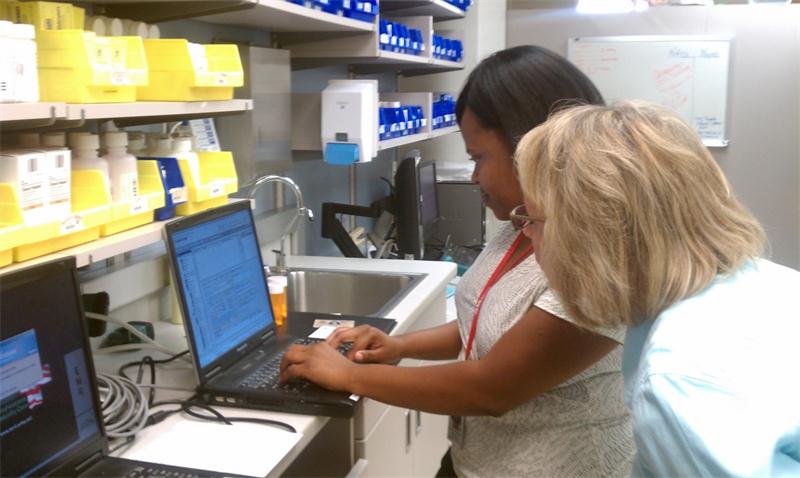 Definition of eHealth
eHealth definition shows that it is an upcoming field in the interaction of medical information, general health and also the business, referring to healthcare provided over the Internet or any other related technologies. In a wide sense, the term characterizes the state of mind, a way of thought, an outlook and a commitment to a networked global thinking to enhance healthcare services globally by information and communication technology. This is the simplest way to define eHealth.
However, the definition of eHealth according to the World Trade Organization is- eHealth is basically the use of technology for healthcare. eHealth works regionally and globally for the promotion of the use of computer and information technology and strengthen it in the field of development of health.
Types of eHealth
Electronic records of health- enables the patients to have easy access to their medical reports and it can also be easily shared to different professionals for consulting.
Computerized entries- can allow requesting treatments and diagnostics over the computer and getting the reports electronically.
Electronically prescription- helps in the electronic transfer of prescriptions to the pharmacists from doctors and it also enables the patients to print these prescriptions as and when required.
mHealth- is the use of mobile devices for providing healthcare services over mobile phones.
Telemedicine- is the tele monitoring of the functions of patients and consulting them.
Advantages of eHealth
eHealth leads to enhanced communication between the physician and the patients. There is better communication hence the patient can consult the doctor anywhere anytime over the internet very easily. More the communication more will be the doctor's better understanding about the patient's daily habits about health increasing chances of better prescriptions and faster results
Also, there is a network of a great team support to the physicians for the treatment of the patient. This definitely is beneficial to the patients as well as doctors. The doctor has a complete team support for a patient's treatment and also he will be able to prescribe more accurately through a discussion with other professionals. Also, the patient will be benefited by better Medicare services.
Reduced time and efforts to reach the doctor is one of the most important benefits as the patient can contact his doctor immediately in case of any emergency. Proper precautions can be taken in time through this rapid connection.
Not only this but also eHealth provide a great access to modern electronic facilitate and widens the world of social media in the health sector and with live broadcasting of ezTalks Cloud Meeting which becomes very prominent.
Disadvantages of eHealth
eHealth could be dangerous at times as there is a room for mistakes if the doctor hasn't checked the patient in person. Hearing about a medical problem and just by seeing the patient cannot help the doctor to prescribed proper medicines. The doctor could make errors and also could endanger the life of the patient by prescribing wrong Medicare to the patient.
Frauds are also prevalent in the case of eHealth as people who pose to be doctors may actually be frauds and treat the person wrongly just for money. Here too, a patient's life is endangered.
If computers and internet facilities are not readily available then the eHealth services are of absolutely no use. The systems need to be user-friendly only when a patient can actually use it.
Confidentiality and privacy are highly endangered in eHealth as the health records can be leaked by anyone who is good at hacking and this in information can be even misused.
Conclusion
eHealth has become a wide network of healthcare professionals to provide health services over the internet and the definition of eHealth to describes it as a network of extensive healthcare services. There is a variety of activities done in this sector using electronic media like telemedicine and electronic prescriptions. It saves time, efforts and enables better communication. Yet, it has its own disadvantages. Overall, it is the most modern approach to healthcare and affecting a lot of patient and doctors worldwide.