Top 6 Free Web Meeting Software
Whether you are working in a distributed team,have a remote client,have to attend a remote conference or to do a personal video call,a reliable and efficient online meeting software is what you need every time. However,for personal use and small businesses,good web meeting software seems costly. So here we are going to list out 6 best free web meeting software that offers excellent performance and reliability at no cost and no compromises to the quality.
1) Google Hangout
Completely free communication platform from none other than Google has every reason to top this list. Simplicity of user interface and enrichment of all the necessary features makes this software best to use at no cost. There are no premium plans on this software,making every feature available to user for free. One needs a Google plus account to use Google hangout,and then can synchronize contacts and groups of the Google account.Google hangout allows hosting a free online video conferencing up to 10 people,this limit of participants for one meeting cannot be exceeded. Other feature that makes it amazing is the screen sharing option while on live hangout video call. User can add other users for a video conferencing through the Google plus account or invite them by sending the meeting invite URL.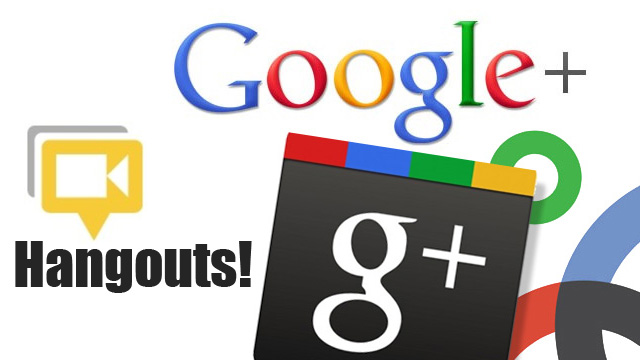 2) ezTalks Cloud Meeting
If online meting software are about speed and features,ezTalks has the best starter plan,and yet for free. This free web meeting tool offers great features including HD voice and video conferencing,desktop and application sharing,white boarding,meetings recording and playback in its no cost plan. User is provided with options of private and group chats with strong privacy of meetings encrypted with AES 256 bits encryption.
This meeting software is as simple to as efficient it is,allowing user to attend and host online meetings and conferences from the browser. Native applications for mobile and web devices can also be used for better UI. No logging in or signing up is required on this site,however extra options are available to a signed in user. One needs to just enter a name of meeting room to host and join a meeting. An online meeting can have up to 100 participants and can be held up to 40 minutes on group chat and video conferencing which is usually more than enough for a free plan.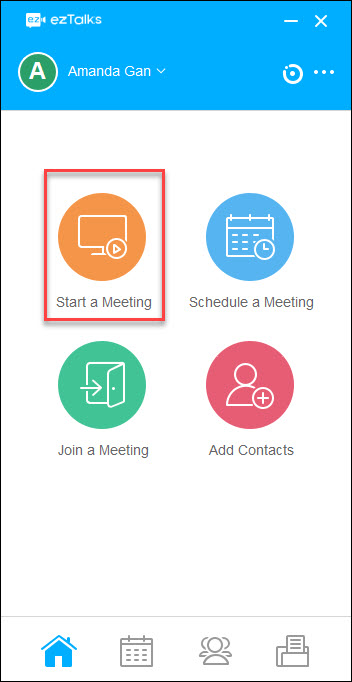 3) Skype
Here comes the most popular video calling app Skype which offers free audio and video calling for personal use and official collaborations around the world for free. This free web meeting service is can equally be used for chat and audio calls to local numbers outside the Skype. Native applications for desktop as well as mobile operating systems are freely available to download and use. It's all free for audio and video calls along with group chats over Skype to Skype. You can also use Skype to share your screen while on the video call and can also choose if to share the particular window of your screen or the entire screen. Another feature that makes it better is the control of quality of call and other end-user settings.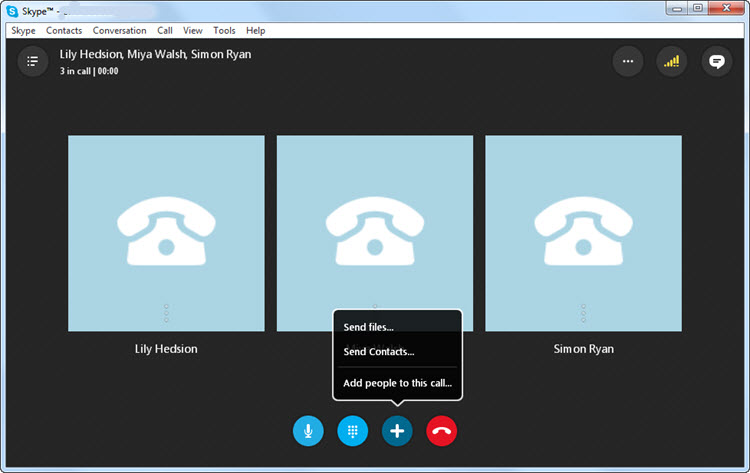 4) WebHuddle
Small,Simple and Secure is what defines this open source and completely free online meeting software WebHuddle. This software is extremely fast because of its small size as its applet weighs less than 175 kb on its thin client's side. This java powered software needs no installation and works directly on browser. All data on this free and open source software is encrypted with HTTPS protocol. This software is simple and standard and may not have some high performance features,but when it comes to speed,it overdoes all competitive online meeting tools. This software is not only completely free but also is open source that makes it transparent and reliable for the privacy of data. This software provides a unique feature of requiring password while joining any meeting.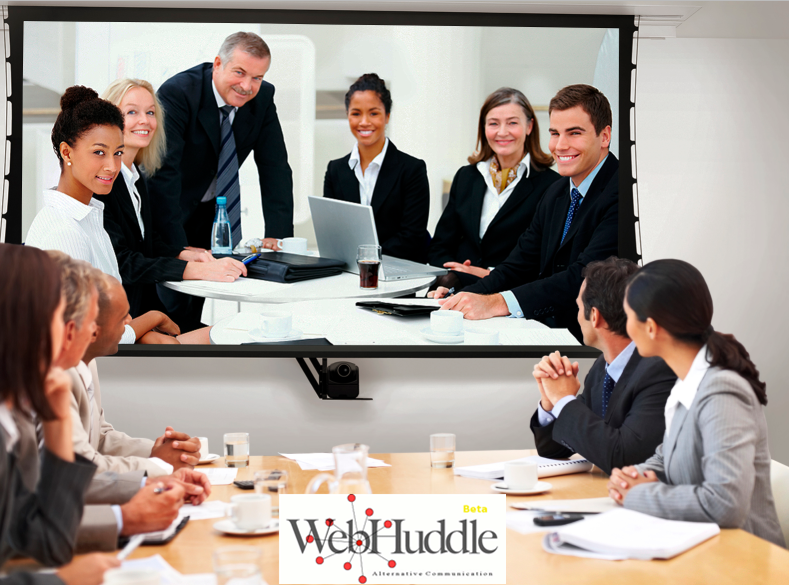 5) MeetingBurner
This online meeting software claims to be powerful enough to handle the needs of an enterprise and simple enough to be used by grandma. This software will cover all the necessary features of enterprise level with no cost and no advertisements. Automated email remainders,customized registration pages and a promotion tool for Facebook in addition to necessary features like audio and video conferencing with in meeting chats makes MeetingBurner among best web meeting software free of charge. This web software allows up to 10 participants to go live streaming host video.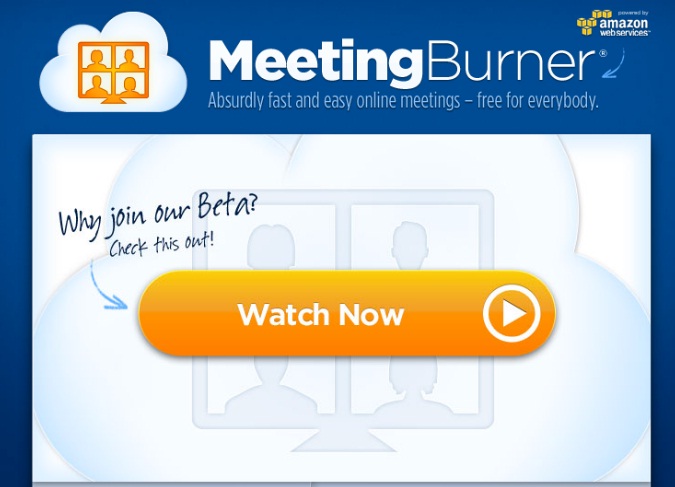 6) Appear.in
This software is probably the best web meeting free software for online meetings and conferences when used with premium plans. However,its free plan is more than suffice for a medium enterprise and is also not much less efficient from its premium counterparts. This online meeting software excels in simplicity and eases to host and join any online meeting. One just needs to enter the name of meeting to create and share the meeting link; participants can join instantly through the browser by going to the link. So Appear.in could be software you are looking for your next free online meeting with simple screen sharing and conferencing features. No registration or downloads are necessary and its completely free up to 8 participants in video conversations.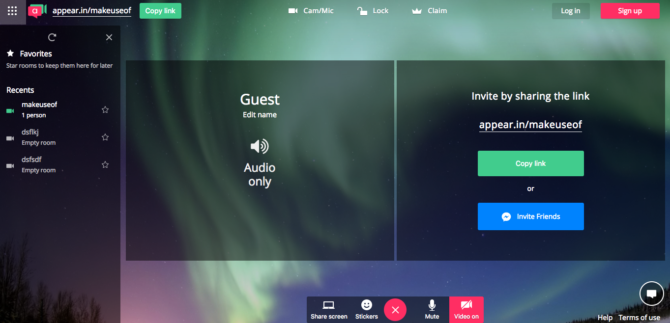 So,if you are looking for a free web meeting software that take care of all the necessary features while in an online meeting,choose your personal favorite from the above best free online meeting software. Google hangout and Skype will not give you any chance to complain but some extra features like use of Google plus contacts with Hangout and free international voice and video calling on Skype. If you are willing to go for some feature rich free software with no login formalities,ezTalks Cloud Meeting and Appear.in would be great choice. One can opt for MeetingBurner to look forward to some offbeat features and can opt for open source WebHuddle for extremely small but fast and free online meeting tool.