What Are the Advantages and Disadvantages of Telemedicine?
Although there is a rapid growth in the telemedicine industry nowadays we need to consider a number of challenges. It is really encouraging that fresh technologies and procedures are being added to this practice and one must not take it lightly.
Now a query might be lurking in your mind, "what are the potential advantages and disadvantages of telemedicine?" In the following paragraphs, we have mentioned the advantages and disadvantages of telemedicine which ought to be considered prior to taking any decision regarding whether your patient services should be upgraded or not.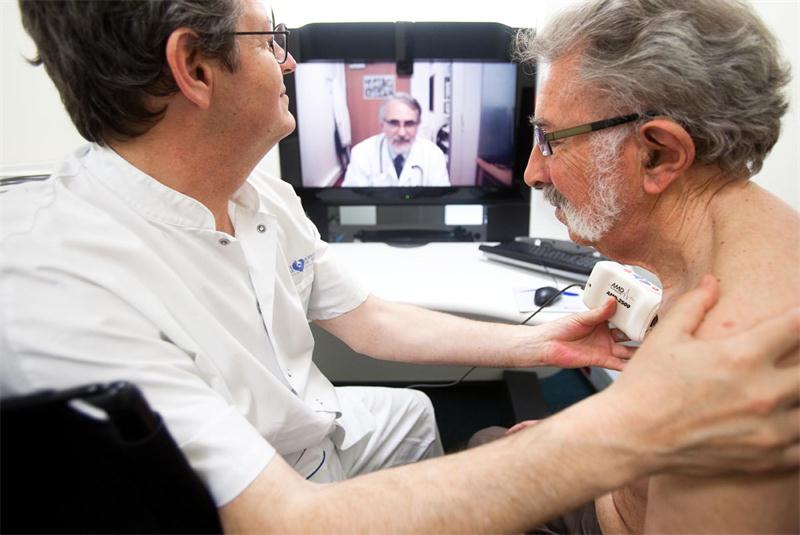 Advantages of Telemedicine
1. No charges for transportation
It is possible to save your cash on public transport, parking and so on while visiting your physician on your computer or mobile gadget. On top of this, no time will be wasted for running into a traffic jam which can make you late for the appointment with the doctor.
2. No need to sacrifice your job
Visiting your medical practitioner on your computer or mobile gadget will help you to get the job done from the comfort of your residence and will also guarantee you hundred percent privacy. It will be possible to follow your physician's follow-up instructions while maintaining your health without the need of sacrificing your work or even wasting your valuable time.
3. Get rid of elder or child care issues
A lot of individuals are required to care for their children as well as older individuals. It can be quite expensive and also difficult to find alternative care so that you can visit the physician. Luckily, this particular issue has been solved by telemedicine which enables you to visit your physician while upholding your household obligations.
4. On-demand choices
Telemedicine is being offered by an increasing number of practices by the doctors at present and therefore it is feasible to visit your medical practitioner by means of video. In case it is not possible to do so, you will come across several online on-demand options at present. Although they might not be able to do treat each and every illness, they can guarantee you of tackling an array of conditions.
5. Access to experts
While visiting a doctor who happens to be a specialist, one has to travel long distances and invest a significant amount of time. However, telemedicine has made it possible for your primary care doctor to leverage the proficiency of professionals who do not stay nearby. In fact, you would like to take the help of the most competent expert and of course not the closest when it comes to health problems.
6. Less possibility of getting affected by a new disease
It is known to all of us that the maximum number of sick individuals will be found at the doctor's chamber. Although everyone makes a genuine effort to prevent any other person from getting affected by his or her disease, it is always not possible. Fortunately, you can avoid this problem by staying at your own residence and taking the help of your doctor via video.
7. Better health
Being able to visit your doctor frequently without visiting him or her physically, will allow you to take care of your lifestyle and also manage any chronic conditions which you might be suffering from.
Disadvantages of telemedicine
Next, we will focus on what are the disadvantages of telemedicine.
1. Requires additional training
It is expected that the health facilities providing telemedicine options, must spend additional time as well as money for training the experts in order to enrich them with the much needed technical knowledge. This might imply a total reconstruction of the IT employee and it might also depict additional staffing requirements thus making healthcare recruitment a challenging task.
2. Reduce care continuity
Several telemedicine events help the patients to continuously change their physicians which result in a reduced care continuity. Also, these random physicians will not be able to gain access to the full historical backgrounds of their patients resulting in erratic treatment in the long run.
3. Licensing issues
Sometimes providers training telemedicine are required by certain states to possess a valid license for the state in which the patient is actually located.
4. Technological restrictions
Although there have been lots of innovative programs recently, telemedicine still continues to be technologically limited. It is possible for the broadband connections to malfunction, video chatting gadgets to function improperly and so on.
After mentioning "what are the potential disadvantages of telemedicine", we will talk about ezTalks Cloud Meeting which has gained immensely in popularity at present.
ezTalks Cloud Meeting is actually a competent online conferencing service which can be used for telemedicine purposes. It is known to provide clear audio as well as high-definition video which include even face-to-face screen communication. Besides this, the program also allows the sharing of contents instantly, presenting various PowerPoint presentations and other document files which should be required at the time of the telemedicine conference.
Conclusion
After going through the telemedicine advantages and disadvantages, it is now clear to us that telemedicine, being a new concept, is developing at a rapid rate. It should become simpler and more widely approved in future with the fast development of technology. It will intend to fix certain management hindrance such as limitations placed on the training, reimbursement policies as well as licensing requirements.