7 Tips to Run Effective Virtual Team Meetings
Team meeting is an essential part of everyday business life. It can deliver so much if it's handled correctly. However,in the modern enterprise,more and more people are working remotely. Far more discussions happen as a virtual meeting than face-to-face ones. It's not so easy to run virtual team meetings effectively. Here we offer you seven tips and tricks for you.
Tip 1. Choose Virtual Meeting Software
Make sure the virtual meeting software you use has all the features that you need. One of the market leading one is ezTalks Cloud Meeting that has effective range of features: up to 500-participant team meetings,no limit to the number of meetings,meeting scheduling,HD video and audio,screen sharing,recording and playback,whiteboarding,compatible with Mac,Windows,iOS and Android.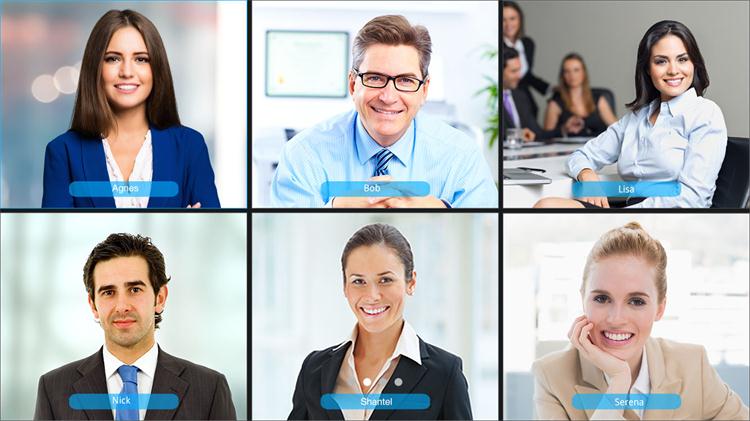 Tip 2. Agenda,Introductions,Actions
In a regular team meeting there should be little need for introducing team members. Make an exception if there are new members in the team,but don't waste valuable time. But everyone needs to see the agenda in advance so they can prepare their views. Also make sure everyone sees any actions that are recorded during the session. One successful way to achieve this is to share your activity log on the screen as you proceed.
Tip 3. Polite and Culturally Aware
To run effective virtual team meetings,each participant needs to be more aware than ever that they need to be polite and sensitive. It's too easy to think that the technology provides you with a magic shield or forget that friendly teasing is not so friendly when you are not side by side.
Tip 4. Regular Meeting Schedules
One big advantage of virtual team meetings is that your virtual meeting software can support a regular meeting scheduling session. Again,ezTalks Cloud Meeting offers meeting reminders for regular meetings which include any links necessary to join the session.
Tip 5. No Multi-tasking
As a participant in a virtual team meeting there are some rules you need to remember. As well as the need to get dressed even if you are at home (it is only polite),concentrate on what's going on. Don't multi-task. Don't pick up emails. Don't wander off to answer the door. Don't make a drink. Don't eat your lunch. Don't chat to your neighbor in the next cubicle!
Virtual team meetings are far more effective than pure audio meetings for several reasons. Perhaps the most important is that it helps stop people from multi-tasking! If they know they can be seen,there is a discipline imposed. In the same way,being able to share documents,presentations,charts and worksheets allow for a higher level of interaction and engagement.
Tip 6. Do's and Don'ts
The 4 top do's in virtual team meetings
• Be courteous to all of the other team members
• Speak clearly and a little slower than usual,especially for international teams
• Keep body movements down to a minimum,gesture slowly and naturally
• Maintain eye contact by looking straight into the camera – don't be vain and watch yourself!
The 4 top don'ts for successful virtual team meetings
• Don't make distracting sounds,wear noisy jewelry or cover your mic
• Don't shout or make distracting movements
• Don't interrupt other speakers
• Don't carry on side conversations at your location
Tip 7. Finish with Water Cooler Session
Just like a real life meeting,make time for a brief check-up on what went right and what went wrong in the session. Let people get things off their chest instead of going round the corner and complaining to all and sundry as they gather round the water fountain.
Summary
The above are seven tips on how to effectively lead virtual team meetings. Virtual team meetings are becoming more commonplace than ever. Their use for regular team meetings is still fairly new however. As long as you choose a capable set of underpinning technology and apply more rigid disciplines than you expect in face-to-face gatherings,virtual meetings can be even more cost effective than real-life sessions.