How to Prepare for A Video Conference Interview?
So,what is a video conferencing interview and why do you need it? Video conferencing interviews are interviews in which the interviews are taken with the video as the communication medium. It is a convenient way of conducting interviews when the interviewer and the interviewee are separated by a huge physical distance.
Video conferencing interviews ensure that distance is no longer a physical barrier in searching and securing jobs and that you can apply for your dream jobs no matter where you live. With the aid of video conferencing interviews,people no longer have to worry about transportation and other related costs while travelling to another place for taking or giving an interview.
However,many make the mistake of preparing for a video conferencing interview in the same way as they would for a face-to-face interview. What is important to understand is that though video conference interview questions asked might be the same,the preparations of such an interview should be slightly different,as the medium of communication is different. Preparing for a video conferencing interview requires as much effort as you would put in for a face-to-face interview.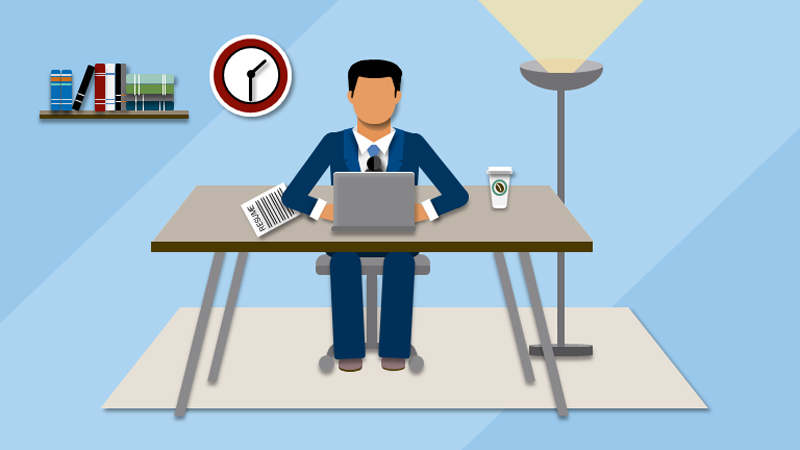 The Top Tips to Help You Prepare for A Video Conferencing Interview
Here are a few tips on how to prepare for a video conferencing interview. Have a look.Being Familiar with the ToolsInterviewers generally arrange for professional video conferencing software to use during these interviews and as such,it is advisable to be familiar with popular tools such as ezTalks Meetings software,a professional and powerful video conferencing software to let interviewers conduct interviews via Windows PC,Mac,Android device and iOS devices from anywhere effoerlessly. Try to understand the ins and outs of the technical aspects of these video conferencing software. If you can try out a free demo of these tools,it would be a great help to familiarize you with the tools.CameraKnow where to look. It is always essential to maintain eye contact in any interview and it is the same for a video conferencing interview. As such,you should take care to look at the computer camera rather than at the computer screen itself. The computer screen will just show your interviewers. It is not the medium through which your face will be relayed to them.You can look at the screen on occasion,but most of the times,remember to look straight at the camera so that you are looking directly at your interviewers which also shows that you are interested in the interview.Proper GroomingYou should keep in mind that the atmosphere for a video conferencing interview is as formal as any other interview and as such,you should not be attending the interview in your favourite T-Shirt and jeans. Wear a formal dress,same as what you would wear for a face-to-face interview. Ensure that your face and your hair is clean and professional in appearance. Wearing a graphic tee,or just wearing a formal shirt with your house shorts because you think they can't see them won't help at all.Checking Your Speakers and MicrophonesDouble-check your speakers and microphones to ensure that you can properly hear through them. Schedule dummy interviews through the same tool with someone you know to ensure that you hear properly. Speak slowly but fluently,and make sure that your words can be easily understand through the speakers.GesturesIf you have a tendency to use lot of hand gestures just because you are on video,do not to do that. Limit your facial and hand gestures to the same amount as you would in a face-to-face interview. Too many hand gestures may distract interviewers away from what you are saying.BackgroundKeep the background as plain as possible. Remove any dump of clothes that may be seen,or any fancy posters from the walls. It would be helpful just to have the bare wall as your background as it will avoid distractions and appear minimal and professional. Avoid having a mirror on the wall behind you as well. Make sure no one disturbs you during the course of the interview. Try to avoid having loud noises or sounds heard during the interview.
Conclusion
In addition to the above tips,practice and prepare for your interview questions,and avoid asking questions that you should never ask in video conferencing interviews,have all your materials ready. When the video conferencing interview comes,take care your video conference interview etiquette,and be confident that you can crack it. Good Luck!