Remote Desktop Sharing Can't Be Easier
These days, most markets are getting tougher and tougher. That is why running an efficient company is not only beneficial for the bottom line, but it could mean the difference between life and death for future of the organization. Thankfully, there are new tools that you can take advantage to increase the efficiency of your company. One of those tools is known as "Remote Desktop Sharing." In this article, we are going to cover the basics of remote desktop sharing, why your company needs it and how to start using a popular desktop sharing software to share a remote desktop.
What Is Remote Desktop Sharing?
Desktop sharing can easily get confusing, especially if we start talking about the different varieties and the technology behind this tool. Let's avoid all the confusion by just covering the basics.
At its core, desktop sharing is all about allowing another computer or operating system to view what you see on your desktop. From then on, you have a lot of options such as sharing files, sharing an interactive whiteboard and giving access for someone to operate your desktop remotely.
Now you know the basic idea behind desktop sharing, let's discuss why it's imperative that your company needs to incorporate this technology into the daily operations.
Why Your Company Needs Remote Desktop Sharing?
The possibilities and advantages of desktop sharing are near endless. What we will discuss below are the ones that we consider as "significant" advantages.
* Saves Money - Remote desktop sharing can help your company save a lot of money. For example, rather than paying for the transportation and accommodation for holding a meeting, you can simply allow the meeting participants to view your desktop and start the discussing the important subjects. Also, rather than building a new conference room, you can simply allow the participants to stay in their respective office and start the meeting from your office or home.
* Saves Time - Keeping in line with the example above, how much time do you think for all of the participants to get together so the meeting can begin? With you remote desktop sharing, all the participants simply need to do is to use the nearest desktop or their smartphones, and you can then host online meetings and share your desktop. When you compare the two scenarios, it doesn't take a genius to realize that desktop sharing can save a lot of time for the company.
* Improves the Workflow - Sharing remote desktop can also greatly increase the workflow within the company. For example, if one employee is having a problem with his desktop, he or she can simply share the desktop to the IT department. From there, the IT specialist may be able to fix the problem without the need to walk all the way to the employee's desktop. Another example is when one employee needs some clarifications, he or she can simply share the desktop with a fellow employee or manager and clear the issue in a jiffy.
If you think that remote desktop sharing is something that your company needs, then your next questions are most likely going to be in the lines of "what software should I use?" and "how can I use a remote desktop sharing tool?" We will address these questions below.
How to Share remote desktop via ezTalks Meetings?
When it comes remote desktop sharing, one of the best solution to use is ezTalks Meetings. What makes ezTalks Meetings different is it's a program that is mainly focused on desktop sharing technology. It does not empower you to share desktop remotely, but also share online whiteboard to illustrate your thoughts or plans clearly. Besides, it also enables you to hold video conferences with HD video and audio. This is something different from other platforms that merely treats remote desktop sharing as an add-on. Also, ezTalks Meetings is easy to use.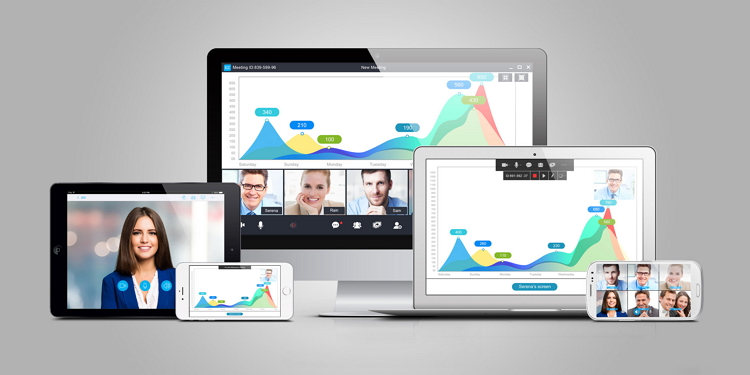 Below are the easy steps on how to share desktop remotely:
Step 1. You first need to download ezTalks Meetings application on your phone or computer. You also need to log into it or just sign in with your Facebook or Google account. You can download the software from ezTalks Download Center.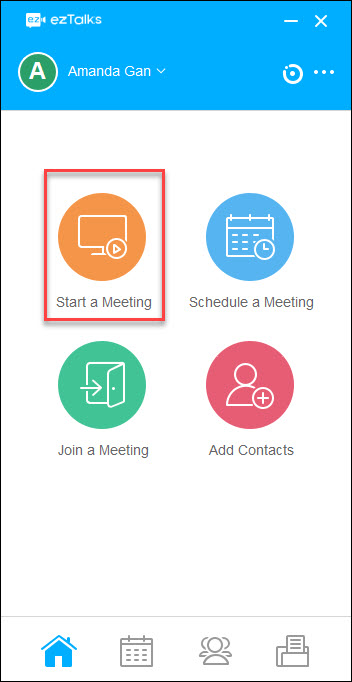 Step 2. After the application has started, you will gain access to the live video conferencing page by clicking "Start a Meeting". Click the "menu" and then click on the "Share Screen." From then, all of the participants should be able to see your desktop.
Step 3. If during the meeting, you'd want to use an interactive whiteboard, then you can simply click on the "Share Whiteboard" button.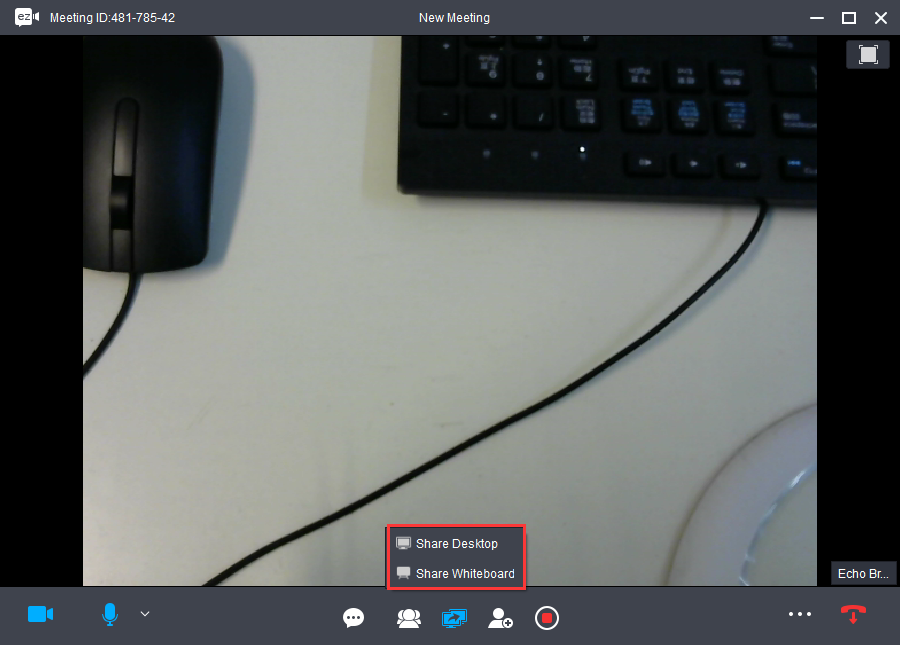 That's all there is to it. As we said before, using ezTalks Meetings is quick and simple. ezTalks Meetings is also great for:
* Comparing annual reports remotely
* Carrying out or role-playing sales demos
* Teaching or giving instructions via the use of video conferencing
Final Words
In today's economic landscape, efficiency is the name of the game. Fat companies are slowly dying and giving way to lean and nimble companies. If you want your company to be lean and nimble, then you should start incorporating tools that make things efficient. As a start, it's imperative that you start using ezTalks Meetings to do remote collaboration via remote desktop sharing as it can help your company save time, save money and improves the workflow. It's also very easy and simple to use.