Virtual Business Meetings: All You Need to Know
A virtual meeting is a meeting held digitally. There is no physical infrastructure and the participants of the meeting are not physically present with one another. This implies the advanced use of technology for getting many people together in a meeting from different locations worldwide and connecting them through a common medium.
This is possible by either video conferencing or teleconferencing; wherein a virtual space is made for business meetings held in real time. This means that all the participants are live at the meeting. Virtual meetings are usually carried on by high profile companies for conducting business meetings with their business partners located far off, hence making it more popular under the name of virtual business meetings.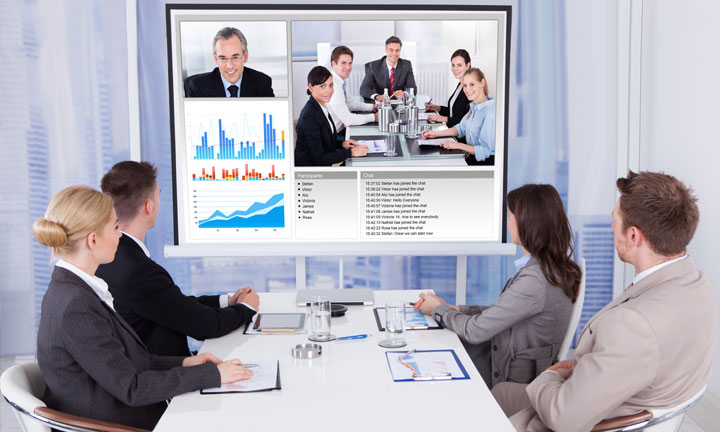 Part 1: What is a virtual meeting?
Virtual meetings not only is more successful than a traditional meeting but also has many other benefits. For a traditional physical space meeting, people need to travel and come to the conference room or office space. Now, this might be really hectic if the intended participants of the meeting are located very far from each other, across regions and also across nations.
Features:
With the help of virtual business meetings, there are great possibilities of building trust, involvement and team spirit among the parties concerned. This is because of the efforts the organizer takes to set up such a meeting and the ready participation of the other party in it.
In a virtual meeting, there are absolutely no travel costs. Also, people save a lot of their precious time on traveling.
A very important thing to be present for conducting virtual business meetings is good network and Internet availability. Without the internet, no such meeting can be held; and also it is very important that all the participants have a strong internet connection and proper applications for video or teleconferencing.
Data or information can be very easily shared with one another while such a meeting. All such information is shared in real time where you also have an option to either share the data with one person, two persons and many persons at a time or with everyone. So it is very easy for sharing documents and files online which can be seen immediately and can also be stored for future references.
Virtual business meetings use video teleconference tools and software. It could be ezTalks Cloud Meeting powered by ezTalks, Microsoft Skype, Adobe's Connect or even Google Hangouts.
Part 2: What is a virtual meeting room?
A virtual meeting room is a digitally designed space that enables a business meeting organizer to conduct a business meeting online. He can invite participants, add participants and also use video conferencing or audio conferencing tools. It is possible through a software or web browser hosted on a server.
When all the participants enter the meeting by way of logging in, they all step into the same digital space which ensures that they all connected into a virtual meeting. This could be a telephonic meeting, but usually, such virtual business meetings are conducted by visual collaborations.
There are several tools available for everyone in such a virtual meeting room for quick messaging, recording, sharing of application, screen sharing and also files sharing. Anything can be quickly shared and then discussed in the ongoing meetings.
Virtual meeting rooms have more cost effective than a physical meeting room. This is because there are absolutely no expenses for the arrangement of chairs, tables, air conditioners, projectors, screens and the overall infrastructure. Everyone is just connected through a web connection and all the infrastructure that is provided is just the digital space.
Virtual meeting rooms can be created by collaboration and conferencing services like ezTalks Cloud Meeting, Microsoft's Skype, Cisco WebEx and also Citrix meetings. And one of the most innovative ones is ezTalks Cloud Meeting. It delivers simple, professional and featured digital conferencing facilities to make business meetings easier by way of audiovisual collaborations.
Part 3: Tips to conduct a successful virtual business meeting
It is very important that proper care is taken in a virtual meeting and essential pre work is done. To make a virtual meeting successful, there are many things to be followed.
Planning - Planning is an essential part of any virtual meeting. Planning about the objectives, the minutes of the previous meeting to be discussed is very essential. Also the time limit for the meeting, the number of participants and the main aim should be kept at the top for smooth operation.
Proper pre-work - Proper pre-work has to be done by all the participants in order to not waste time on understanding what's going on and active participation. Everyone needs to know every detail about the meeting for it to be successful.
No multitasking and professional conduct - Every person has to pay equal attention to such virtual meetings as they pay in traditional meetings. An effective way is using video conferencing software so that every person is seen and proper conduct is followed.
Team leader - A team leader has to be appointed to ensure that every important young is discussed and every person gets a chance to present his view point.
Hence, it can be concluded that virtual business meetings are increasingly effective and popular in today's time with great advancement in technology and a live virtual meeting room can be easily created for conducting the meeting with the help of software and digital tools.