5 Communication And Collaboration Tools
We are living in the world of technology and new inventions. The days are gone when we were dependent on the traditional methods for the conferences. With the advent of the new technologies,improved devices,and the Internet,it has become easier to communicate and to take fast and effective decisions in real time. Among all the developed technologies,communication and collaboration tools are considered more helpful as these tools help take a collective decision within a minimum possible time.
At present,better communication and collaboration tools are available. These tools come with many benefits. These are cost effective,work best in real time,help communicate and share files and documents within a couple of moments. Moreover,these tools allow group chat and web conferencing with multiple groups from different locations. If you choose an improved tool,you can expect a better result.
1. ezTalks Cloud Meeting
If you want a collaborative communication tool with rich features,you can consider ezTalks Cloud Meeting. It is one of the best collaborative tools that allow conferencing with 100 participants with the free service. You cannot expect such feature in other free services. It has a premium option as well.With this collaboration and communication tool,you can enjoy awesome features,like connecting with the employees in real time,file sharing,online video meeting,unlimited meeting,content and screen sharing,private and public group chat,and playback and recording. If you upgrade to its pro version,you will have some better features like meeting up to 500 participants,user management,rest API,reporting,24 hours Email and live chat support and more.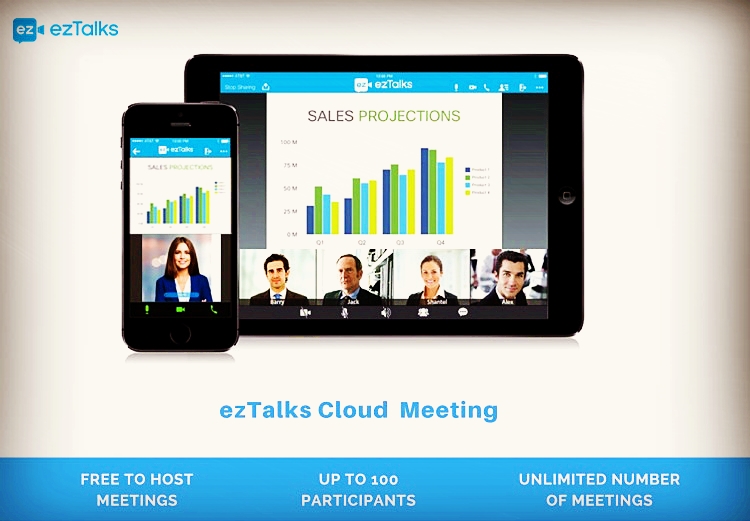 2. Asana
Asana offers handy integration that includes Dropbox,slack,and Github. It can be used both for the desktop or mobiles. Some of the key features of the Asana are the project templates,to-do list,dashboards,video calling,and free trials. It is designed in such a way that any business can use it to track the employees' work and to get the best result.
With this communication and collaboration tool,you will be allowed to create a to-do list for your ongoing projects,send requests to the colleagues,and set reminders for the deadlines. It comes with an easy-to-easy design for the benefit of the users. If you want to be super organized and manage your project in a better and disciplined way,Asana will be the ideal option for you. It also facilitates the conversion and updates the data relating to the ongoing projects.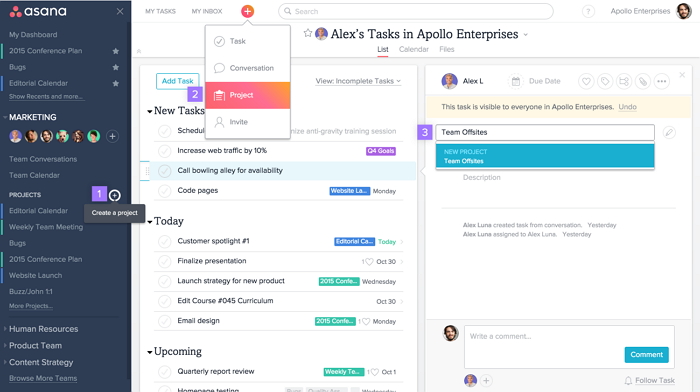 3. Slack
Slack is more popular for some of its unique and developed features. It is mobile friendly as well. Some of the key features of this collaborative communication tool are group projects,video conferencing calling,excellent interface,on-desk notifications,and drag-and-drop files. It can be integrated with the Google Docs,Box,and Dropbox. It offers both the paid and free versions. It enables you to send direct messages to a private person,or groups and to start conversion.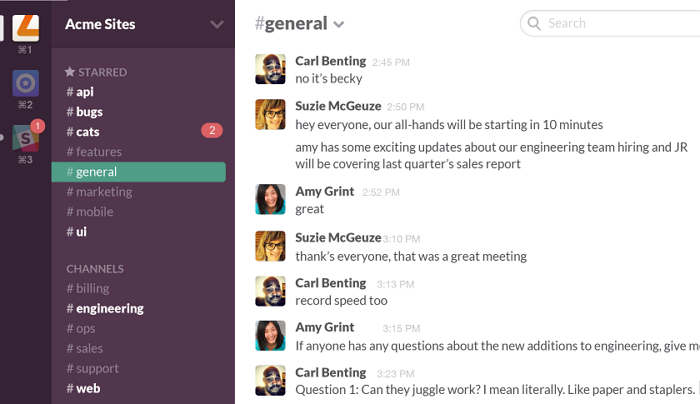 4. Trello
Trello can be used for all your projects. You can use it both for your desktop and mobile. Some of the key features of the Trello are easy to use interface,flexible project management and creates lists and boards. It can be integrated with Google Drive,Evernote,GitHub,and Slack.
You will get both the free and paid versions. You can choose the one depending on your requirement. If you are looking for some improved features,then consider for the paid service. The downside of this collaboration and communication tool is that it does not allow video calling. It is more appreciated for some easy-to –use designs.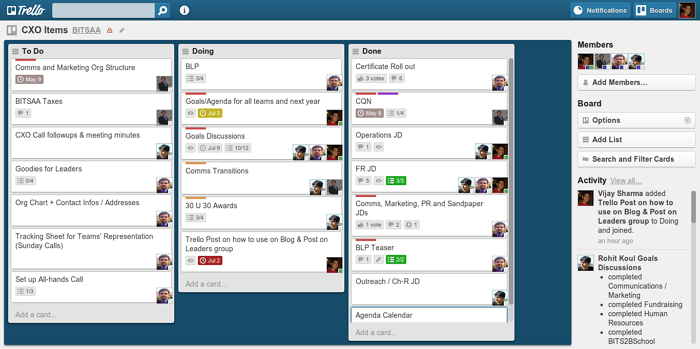 5. Podio
Podio is the last one of the best communication and collaboration tools. It is a mobile-friendly tool that offers a wide range of integrations. Some of the key features of the Podio are project tracking,customizable,flexible options,status viewing,and getting instant feedback on the ongoing projects. It is compatible with the Zendesk,Google Drive,Campaign Monitor,and Dropbox. The downsides of this tool are that it does offer video calls and you will not find the free version.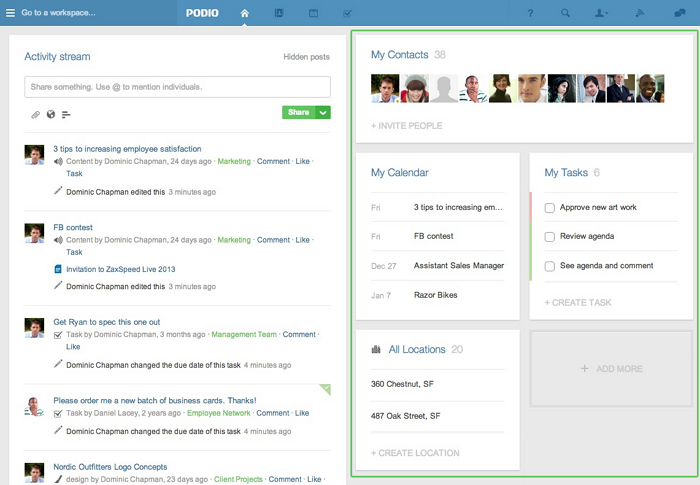 All the above five collaborative communication tools are widely used by the businesses and companies. You can choose any of them depending on your requirements. If you are looking for the best result,consider the premium versions. companies. You can choose any of them depending on your requirements. If you are looking for the best result,consider the premium versions.