What Is Cloud Service?
Cloud Service Definition
Cloud service or cloud-based service refers to any software application,services or resources that can be accessed by users via the internet. These services are usually provided by could computing service providers. Cloud computing refers to sharing of or accessing software or applications through the internet rather than relying on local servers or personal devices to handle applications.The term cloud 'based' actually refers to any application based on the internet thus cloud service definition denotes or refers to any internet-based computing. The servers,the applications and the storage are all accessed by the user through the internet. These are moved beyond the organizations firewall and put on shared systems. The major benefit of this is that instead of maintaining a full-time resource like a server and in-house systems,the users can access and pay for the services as per their requirement.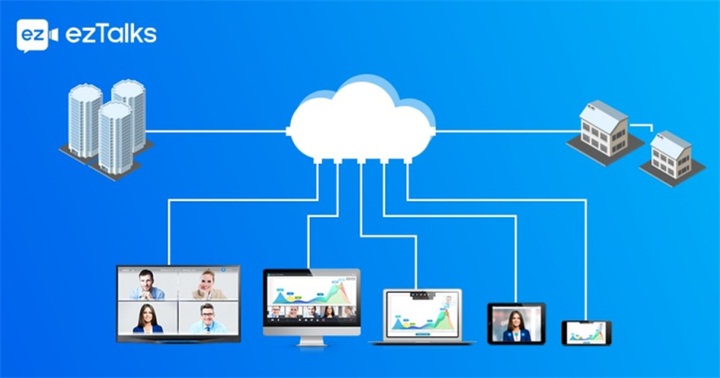 Cloud-Based Services
In the globalized world today,cloud based services are gaining a lot of popularity,especially in the corporate sector due to its many advantages. The ease of access and sharing resources with other users in a safe and scalable manner with little cost is the main attraction of cloud based service offerings. There are a lot of other advantages of working through could services with regards to saving time apart from costs of acquiring resources need to maintain a software network. The automated backup facilities,the flexibility of accessing data from anywhere in the world,the decreased processing time,the up-to-date service level agreements,the web-based integration,the automated upgrades,etc. are a few benefits of working with a cloud-based service.
Regulations of Cloud Service
Currently,there are no standard or suggested guidelines for connecting computer systems or making cloud based service offerings in a systematic manner. Every organization uses their own understanding and procedures to work around cloud computing technologies.
Going by the definition of a cloud service,we can understand that this is a method where traditional tasks that were undertaken by servers of high caliber have not been moved to somewhere in the internet. The reason for better performance while using cloud computing is that the applications used to run processes applies high performance computing to the tasks that are being performed. This is possible due to the fact that multiple networks are linked to each other through the cloud system and data processing is being shared by multiple servers to give the desired output.
The technology of cloud based services are being increasingly used by more and more organizations to provide easy and fast services to their customers. Companies like ezTalks which are into conferencing services are utilizing the benefits of the cloud based service offerings. Their most popular product,the ezTalks Onion has features like an ultra-clear video,built in high definition audio,optimized connection,high performance processor and a dedicated software to conduct easy video conferencing.
Benefits of Cloud Computing
The benefits of cloud computing are multifold. Cloud service providers manage the entire show at a nominal cost compared to dedicated service providers. Since the services are shared,there is also a lesser amount of risk with technical issues. Organizations can now get a more accurate sense of how much they are spending on the IT services as the cost is monitored and tracked per usage. The man-power resources used to manage the entire could set-up is also less overall as these are shared by multiple organizations,compared to the total network services man-power used by individual companies. Hence,the organizations using the cloud based services need not hire expensive resources to manage their networking services. Then its personnel in the organization can focus on developing process and improving performance.
Challenges of Cloud Based Service
However,this method is not bereft of its challenges. Currently,there are not many cloud based service offerings to choose from in the market. The consumer has to increase their knowledge in this domain to figure out which is a genuine cloud based service offering versus a provider that is just entering into the domain and is still managing with legacy software. Since the domain and technology is new,it is also difficult for a novice customer to figure out the budget required for the services that they would utilize. A lot of time will go by before most organizations have completed transition from legacy software to cloud based operations.
The Future of Cloud-Based Computing
But as we progress into the future,there will definitely be an increase in the use of cloud based computing in all verticals of industries. With the advent of virtual reality and artificial intelligence,cloud computing will be integrated into our day to day lives and people and organizations will learn to work their way around being used to physical storage of applications and data. The speed and ease of usage will hook more and more individuals and in turn their organizations to operate on cloud services.