Different Types of Distance Learning
It is forecasted that by 2020, every education or training program leading to a particular academic qualification will be available in three different modes namely part time, full time, and through distance learning. Often referred to distance education, distance learning can be described as a method of education that is received by a learner at another geographical location.
This form of education has increased access to learning opportunities to individuals who cannot attend conventional classes on a daily basis as well as to those with financial limitations. Besides that, distance learning serves as an option for people who wish to expand their knowledge base to boost their careers. By and large, it allows learners to learn wherever and whenever they are as well as helping students balance their education with career, family, and everything else they do in life.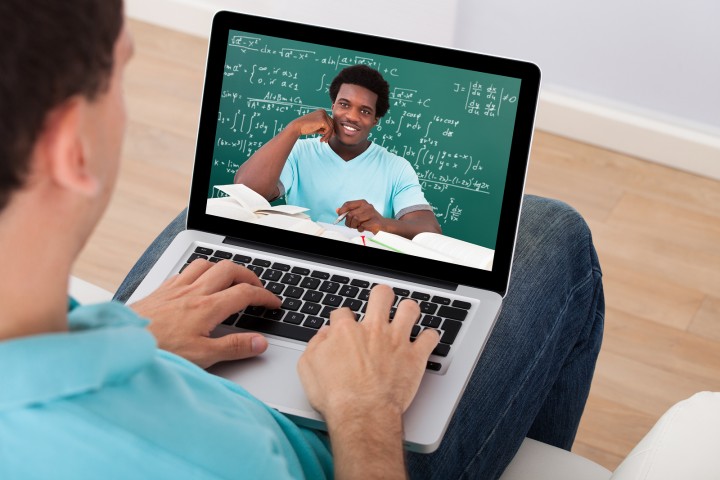 In the recent past, distance learning has advanced considerably since the time of correspondence courses where the student would get study resources through email and post. Despite the fact correspondence courses do exist in today's distance education, it will soon be substituted by online courses thanks to the advent of computers, digitalization, and improved internet technologies. The latest developments in technology have typically led to an increase in the emergence of various types of distance learning, which include the following:
1. Synchronous distance learning
As we all know, 'synchronous' means'at the same time'. In this context, it is learning that involve live communication through either chatting online, sitting in a classroom, or even teleconferencing. It is one of the most acclaimed distance learning types that are most suitable for engaging in continuing education programs. Besides that, synchronous learning is preferable for degree programs that draw attention to communication such as counseling psychology, nursing, general education, and general psychology.
2. Asynchronous distance learning
Again, 'asynchronous' typically means'not at the same time'. In this regard, it is a type of learning that has a strict set of deadlines, often a weekly time limit; however, it allows learners to learn at their own pace. It is also one of the most popular distance learning types because students can communicate with each other seamlessly through online notice/bulletin boards. Programs and courses with plenty of project and assignment work drive well in this format because it provides learners with enough duration to focus on the assigned work. Some of the regular degree programs offered by many institutions through the above distance learning type include marketing, legal assistant, advertising, healthcare administration, and much more.
3. Hybrid distance learning
As the name suggests, hybrid distance learning combines asynchronous and synchronous learning to form a structure where learners are required to meet at a particular time in an internet chat-room or a classroom. With this platform though, students are required to complete their work at their own pace. Hybrid courses are often offered when learning institutions lack enough space to accommodate all their program course loads.
4. Electronic learning
Electronic learning is one of the most popular distance learning types, often known as e-learning, which enables learners to access course material(s) on a computer. DVDs, CDs, and different computer-based tools are always used to deliver electronic learning courses.
5. Fixed time online courses
Fixed time online courses (or