5 Interactive Learning Tools
Interactive learning is an online platform that allows people to study and share knowledge by the use of technology and electronic media. It involves passive learning and sharing of information, unlike a classroom where you participate in active learning. In addition to allowing students to interact online with teachers, it is also used in running meetings from different offices. You can get meaningful online interactive learning tools by utilizing the opportunities given by using the computer technology.
The 5 interactive learning tools include:
1. Skype
You are probably familiar with the Skype online interactive tool which has been used for many years for online chatting and calls by friends and families. It is an affordable way of communicating with people who are living far away from each other. Likewise, businesses have increased the usage of Skype to communicate and collaborate between different offices. This has made it possible for remote working and holding virtual meetings. Files and information can be shared through this interactive learning tool.
You can communicate freely via Skype provided you have strong and reliable internet connection. The video calling can be affected by low internet connection affecting smooth communication. The good thing about Skype is that it has a variety of uses. It can be used by families and friends for chatting and video calling. Can be used business communication like holding virtual meetings and interviewing experts. It can also be used for classroom teaching and online learning for students.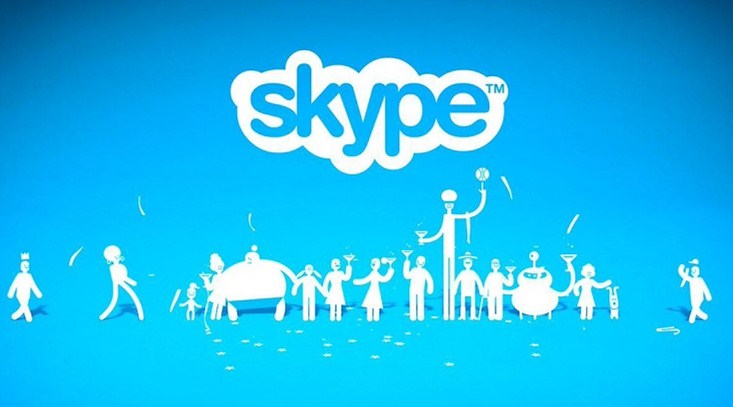 2. ezTalks Cloud Meeting
ezTalks Cloud Meeting is an online interactive tool just like Skype. ezTalks utilize cloud storage feature to increase reliability and convenience of the online tool. Cloud storage is unlimited and has the biggest capacity to store data. It enhances group sharing of information by collaborating with different organizations. The professionals can share and retrieve information shred through cloud computing.
ezTalks Cloud Meeting allows you to freely sign up 100 participants for virtual meetings and web conferencing. These participants can be in different locations and still have the face-to-face communication. It provides an effective online communication platform that has made online meetings possible across the globe. Online meetings save on cost because people do not have to travel from different parts of the world to hold a single meeting. You can attend such meetings at the comfort of your home or in your office.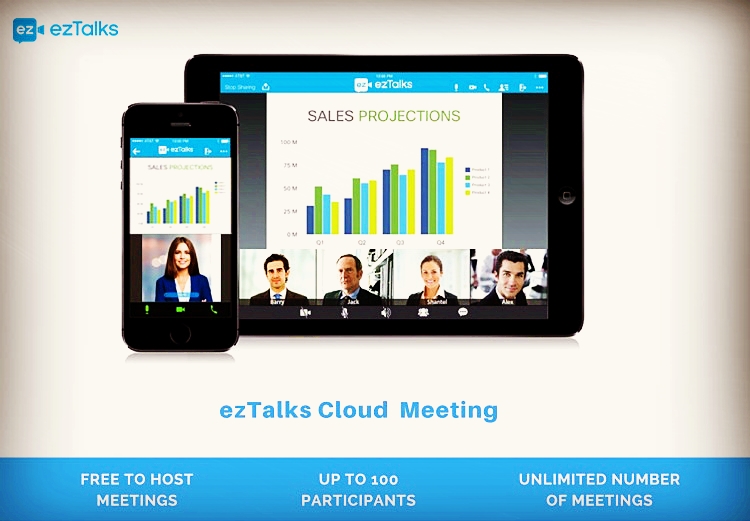 3. Google Hangouts
This is a social network powered by Google and allows teachers, students, and professionals to hold online video chats and meetings. Google Hangouts can support up to 30 participants and has no time limitation. The learning or meeting can go as long as you want. What you need for Google Hangouts is a Google mail account and stable source of internet.
Google Hangouts provide smooth and efficient meetings. You can join a video call while at home or in your office. This interactive learning tool uses a light interface. Hence you can comfortably use your phone for smooth video chatting. You can use the Google Calendar to set the upcoming meeting appointment, and the hangout will automatically signal you once the meeting begins. If you have a busy schedule or you are likely to forget about a meeting, this is probably the best online tool to use because of the Google Calendar reminder.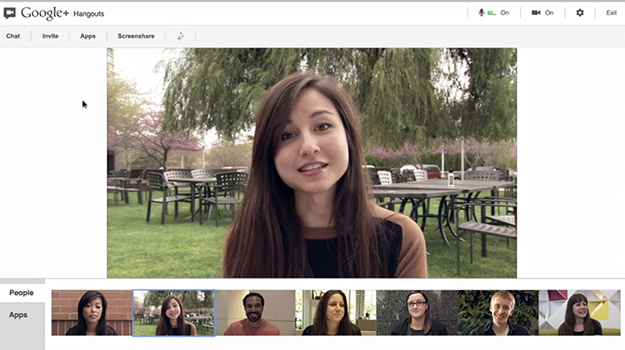 4. Join.me
Join.me is an interface for hosting both video and audio teleconferencing calls. Its interface is smooth which makes it easy to hold different events. The interface is user-friendly. The Join.me online interactive tool has a free trial plan for fourteen days before you decide to subscribe to the Pro plan. The Pro plan will require monthly payments; it is not absolutely free like Skype and Google Hangouts.
The advantage of Join.me is that it prevents people from zoning out of the meeting because you can see the face of each participant on your screen. It saves you money for booking flights and restaurants to attend a physical business meeting. You can conduct a virtual meeting at home as well as in the office. It has a unique feature called the whiteboard. The whiteboard feature allows you to share your ideas through drawing on a canvas. Participants will be able to catch up with your idea even though you are not in the same room.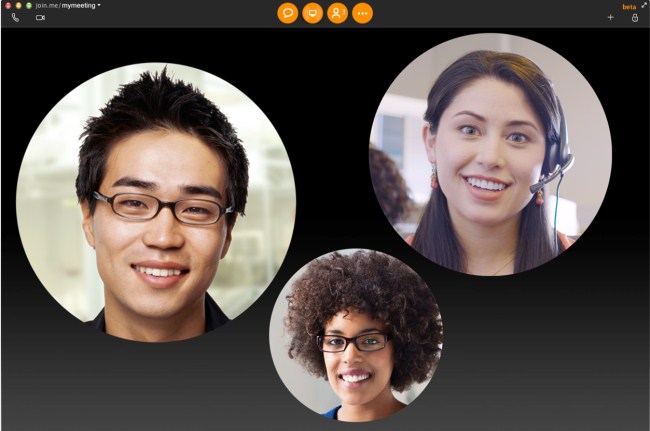 5. Adobe Connect
Adobe Connect tool allows you to personalize the meeting by showcasing your brand image. It will be easier to tell who is hosting the virtual meeting by looking at the personalized brand image. Adobe Connect can be used for online learning by teachers and students. It can also be used by professionals to hold meetings and discuss important issues. Adobe Connect has thirty days trial program which is free. After assessing its competence, you can then decide to enter the monthly plan that you will need to pay. This interactive tool allows you to edit and save the videos. It has a mobile app that you can use to schedule and attend meetings online.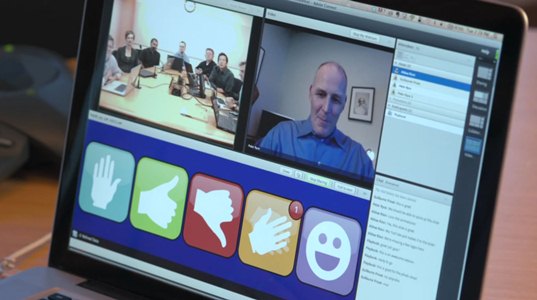 Conclusion
Skype, ezTalks Cloud Meeting, Google Hangouts, Join.me and Adobe Connect are interactive learning tools online. You can use these tools for teaching, learning and for holding virtual communications. They are convenient and reliable to use. Some are completely free like Skype and Google Hangouts and ezTalks Cloud meeting while other require a monthly subscription like Join.me and Adobe Connect. The decision is yours.