6 Best Free Webinar Services to Host Webinars Easily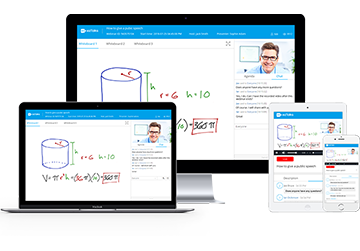 ezTalks - Best Free Webinar Service
Free for up to 100 ParticipantsFluent HD Video/Audio QualityScreen Sharing and WhiteboardIM Chat,Polls and SurveysWebinar Cloud RecordingSign Up Free NowWebinar hosting has become increasingly accessible to businesses by virtue of free webinar services. But how to host a webinar for free ? What are the best free online webinar service?The following are six best free webinar services that consumers can select from based on their preference:
1. ezTalks Webinar
ezTalks Webinaris one of the best free webinar services. It allows you to quickly host a webinar for free from your Android,iOS,Mac and Windows easily.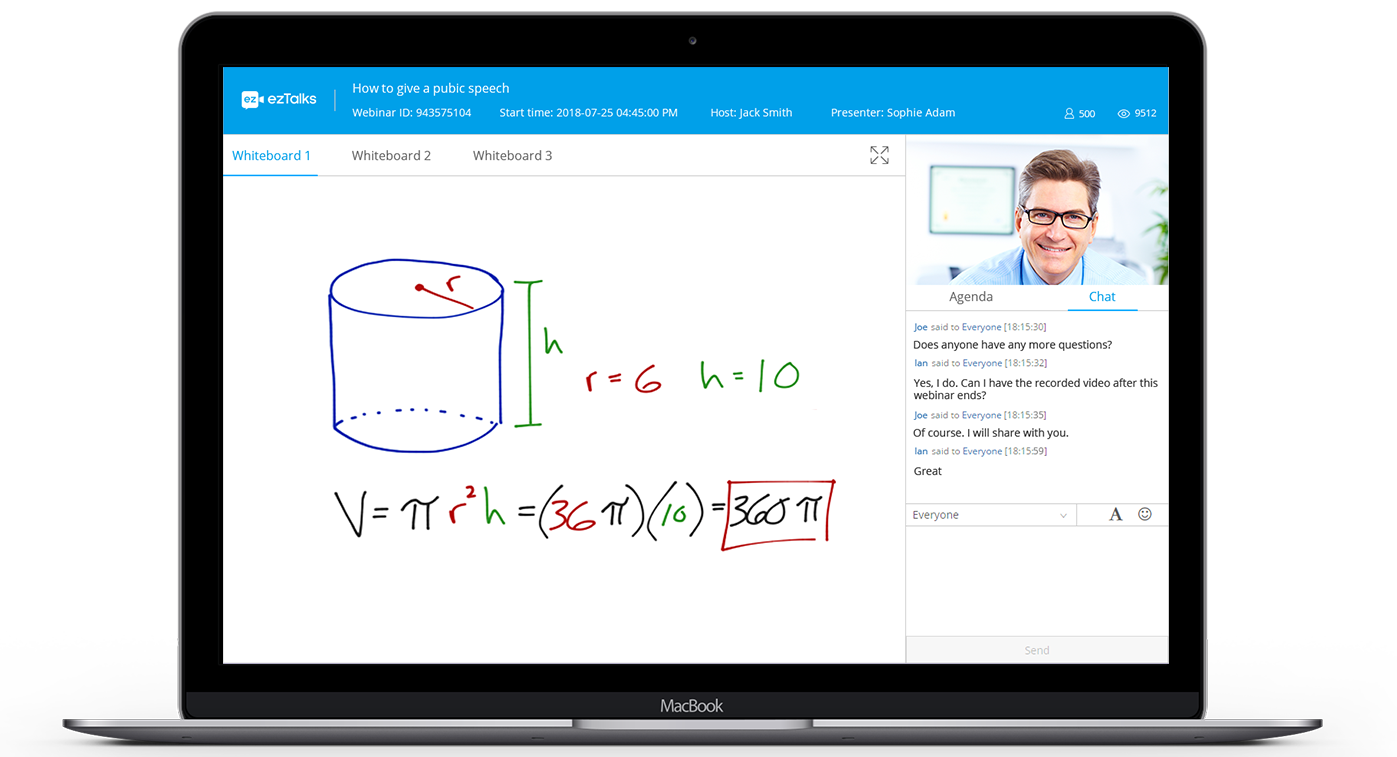 The key features of this best online webinar service include:
★Free and Easy to Use:
a) It can add up to 100 participants in a webinar at no cost.
b) It has easy login systems with either Facebook account or Google account.
c) It is completely compatible with iOS,Android,Mac and Windows.
d) Participants can join your webinar through the web browser without software downloaded.
★Multiple Interactive Features:
a) It delivers HD video and crystal clear audio seamlessly.
b) It has convenient screen sharing features that allow you to easily share screen with other participants.
c) It enables interactive whiteboard for sketching,planning and drawing out of thoughts.
d) It allows you to chat with a single participant or all participants during the webinar.
e) It enables to collect audiences' feedbacks with polls and surveys.
★More Effective Features:
a) It has 1 GB cloud storage for cloudwebinar recordingfor free.
b) It also allows webinar rebranding,custom webinar registration page and custom webinar invitation email.
c) It offers webinar reportto help you analyze the webinar and know how to improve next time.
ezTalks Webinar is one of the best free webinar hosting services that enables users even who don't truly know what is a webinar before to host free online webinars easily and securely. Sign up and get the webinar free trial now.

2. Anymeeting
Actually,Anymeeting is not a live webinar service for free. However,it offers a free webinar experience for the first 14 days. Its main features are outlined below:
a) It allows you to chat with a particular attendee or all attendees.
b)It enables consumers to share screens,hold unlimited meetings,share online presentation and to send other attendees personal meeting URLs.
c)The facility allows the user to add up to two hundred participants. In addition,this comes without any time limit.
3. Zoom
This is a free webinar service that offers consumers high-quality webinar facilities at no cost. It enables you to host or attend a webinar with up to fifty participants. It is quite easy to use and connects audiences regardless of their location. Main features include;
a)It has a clock that can be viewed as a webinar progresses.
b) It allows you to either join the webinar as a view-only attendee or as an interactive participant.
c)It has the option of inviting other attendees from email contacts,company contacts and mobile contacts.
d)It has a high-quality screen and video sharing facilities.
4. Google Hangouts
It is recommended for people who are already using Google Apps for other business purposes. It offers quick and easy group chatting,video calling and audio features. Its key features include the following:
a) It allows you to message your contacts at any time regardless of whether there is a connection or not.
b)It allows to share screenshots and join a webinar with up to ten contacts for a meeting or a conference.
c) You can use stickers,videos,GIFs,photos,maps and Emojis.
5. GoToWebinar
This is not a free online webinar service. Actually,it allows you to conveniently connect to webinars without missing any in the first 7 trial days,but only for up to 10 attendees. Its main features comprise of:
a) It supports up to 1,000 attendees for one webinar with the price up to $429/month.
b)You can chat with many attendees,a particular attendee or all attendees.
c)It provides an important webinar alert so that you do not get late for webinar.
6. Skype
It is among the best webinar services for free. It is known for its exemplary video messaging and great audio and video calling features. It is recommended for small businesses. Its key features include:
a)You can join video calls from PC or mobile devices.
b)It allows you to share Emojis,locations,video messages,files,presentations and photos.
c)It allows you to make audio or video calls with up to twenty five people from anywhere in the world.
Webinar Tips
Webinar services free for people have become a critical business tool which allows companies to educate current clients,strengthen their customer service and to find new customers. The use of webinar services facilitates the easy creation as well as sharing of PowerPoint presentations that outline certain services and products offered. In addition,these free webinar services allow clients to view screenshots or even live demonstrations of the program and this simplifies troubleshooting.
When you choose a webinar service,you should note that webinar services have 3 key feature categories,including webinar features,moderator options and presenter tools. These mainly focus on the experience of the attendee that comprises integrations,security as well as downloads required prior to attending the webinar.
Conclusion
The above 6 free webinar services are high-quality products that can help you host webinars in an easy way. You can pick up the most suitable one and have a try. And according to the online webinar service comparison,ezTalks Webinar will be a good choice for small and medium business. Wallpaper Images via Wallpaperkin & Flywallpaper