Top 5 Spreecast Alternatives 2019
An increasing number of businesses are making online webinars their key tool to reach, engage and convert more audience. Whether a webinar can be successful or not, largely depends on which webinar platform you choose. Spreecast Webinar is an Internet application and a free social video broadcasting platform that doesn't require Spreecast download. According to Spreecast reviews, this Spreecast webcasting service brings face-to-face interactions to the Internet in a far-reaching way. But disappointedly, it has been shut down on July 14, 2016.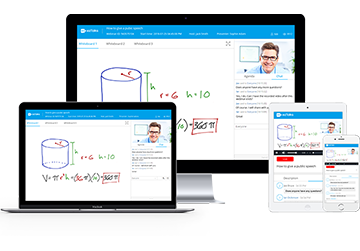 Best Spreecast Alternative
Free for up to 25 Participants
Fluent HD Video/Audio Quality
Screen Sharing and Whiteboard
Polls, Survey and Recording
Rebranding and Paid Webinars
Sign Up Free Now
To help you find more productive software, here are the top 5 Spreecast alternatives that make webinar webcasting easier and more attractive.
1. ezTalks Webinar
ezTalks Webinar is a popular webcasting platform that offers a fully-loaded package at a lower price than most. There is a list of features available: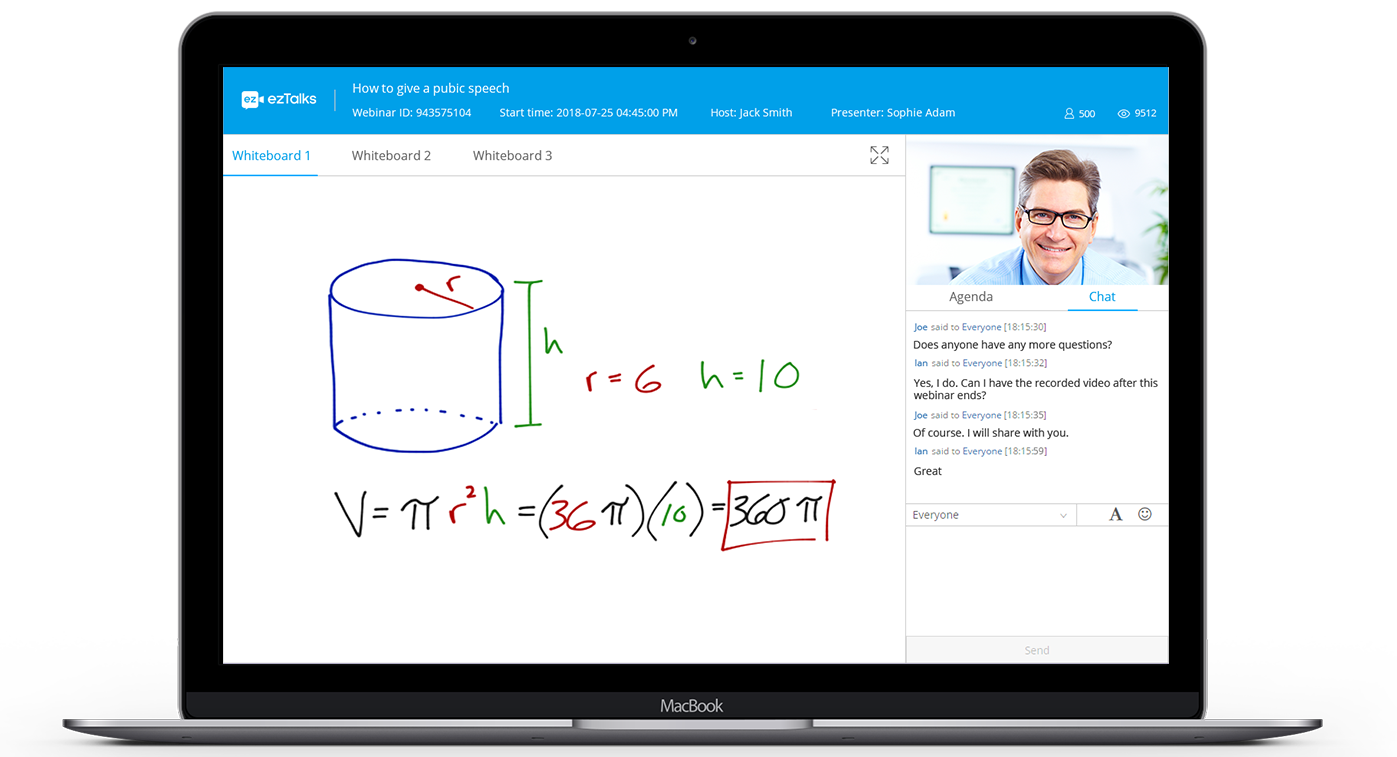 ★ Free Trial with 100 Mins.
Every registered user can have a free trial of ezTalks Webinar service with 100-minute duration.
★ Large Scalability.
It is feasible to get connected with up to 100 interactive video participants and up to 10,000 audiences in your online events. Users can host or join a live streaming event on PC or mobile devices now.
★ Customize Your Webinar.
ezTalks Webinar lets you design a customized registration page, waiting room with agenda and invitation email to maximize conversion rates and fit your brand. Templates provided by ezTalks may save your time in this process.
★ Great Flexibility.
a) You can easily choose the ideal time zone for your live webinar and transform your webinar from free to a paid version.
b) Easy to live stream your event on YouTube or Facebook to reach larger audience and gather more followers.
★ Rich Interactive Webinar Hosting Features.
a) HD audio & video for sharing ideas seamlessly, plus private/public chat and polling for any size audience.
b) Share your entire desktop, your partial screen or even a built-in whiteboard in one click, quick to get everyone on the same page with no need to refer to their manual documents in a time-consuming way.
★ Webinar Recording & Analyzing.
The webinar can be recorded and saved to the cloud storage or locally and later used for reviewing, analyzing or sharing purposes. As soon as the session is terminated, a report on registration, attendees and webinar becomes available to the host.

In a word, as the most competitive Spreecast alternative, ezTalks Webinars is a full-service, innovative and cost-effective webinar solution that offers professional-grade functionality.
2. Onstream Webinars
Onstream Media provides a complete webcasting service capable of large-scale webinars and live events. This cloud-based service can be used for education & training, corporate communication, virtual meetings, session webcasts, etc., which will allow you to enhance your interactions with customers, prospects and colleagues. You can share your webcam, video clips, documents and whiteboard like in most of the webinar platforms. You can send messages to your participants, track their responses, send files, etc., regardless if they are sitting at a desktop computer or they are on the go with a mobile device supporting a cloud-based webinar platform.
As one of the top Spreecast alternatives, Onstream Media aims to offer the highest levels of resiliency possible to ensure service continuity, scale, privacy and security. However, its users complain about audio quality sometimes being extremely choppy, poor and in need of improvement.
3. Cisco Webex Webinar
Cisco Webex is also among the best live streaming webinar software like Spreecast. Whether you need to run marketing campaigns, organize large online events, deliver interactive training, provide e-learning courses or collaborate with colleagues remotely, Cisco Webex Webinar offers suitable tools like screen or video file sharing, instant messaging and recording. Among Spreecast alternatives in this list, Cisco Webex Webinar takes pride in its large scalability. It is ideal for webinar hosting with a huge number of attendees which makes it more convenient for big companies and it is noticeably pricier compared to its competitors.
4. Livestorm
When it comes to live webinars, Livestorm must be mentioned. This platform helps its users scale their sales, customer training, and content marketing. Users can attend the webinars via mobile or desktop with their favorite browser. Its official website is so informative and makes it easy to find out whether this service has all the features you need or not. Some users mention the elegance of its UI and the simplicity for creating beautiful landing pages which make a hugely positive impact in the whole process of communicating. Its biggest downside, however remains the quite expensive starter package with limited features, which is causing this platform to face a decrease in popularity. 
5. GoToWebinar
GoToWebinar aims to transform your online events into engaging experiences that you and your attendees will look forward to. It renders several professional functions to let you plan your event in an easy way, promote your webinar with customization, have fun presenting and get more results for less work. There is no question about its reliability as it is widely regarded as a professional platform like ezTalks Webinar. But sometimes it may be so professional that not everyone finds it easy to host a webinar and to control its functions.
Conclusion
Obviously, 2019 will see more great innovations in webinar and webcasting experiences, and there may even be some surprises. So far, those alternatives to Spreecast can wow the overwhelming majority of those who want to conduct online webinars. But which one is your right pick? You also need to compare them based on your practical needs.