WebinarNinja Review and 5 Best WebinarNinja Alternatives
WebinarNinja Review
Webinar has become one of the highest converting marketing sales tools in the market. And WebinarNinja Software is one of the popular webinar platforms. WebinarNinja enables users to run Live Webinars, Automated Webinars, Hybrid Webinars, Series & Summits. And it has direct integrations with multiple marketing systems such as Infusionsoft and MailChimp. However, some functionalities of Webinar Ninja Webinars Platform are still not fully comprehensible to users. For instance, its image quality is not that good especially during the night when doing a video recording. And it takes a lot of time and effort to change registration template for the host and in some cases, it does not happen at all.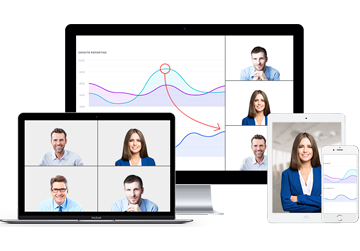 Best WebinarNinja Alternative
Free for up to 100 Participants
Fluent Group Video/Audio/IM Chat
Screen Sharing and Whiteboard
Webinar Polling and Recording
Webinar Custom Branding
Sign Up Free Now
Best WebinarNinja Alternatives Recommended
Regarding the negative feedback of WebinarNinja Webinars review, I would like to share some WebinarNinja Alternatives that are efficient and reliable. In this article we are going to introduce 5 best WebinarNinja Webinars alternatives. The most recommended Alternative to WebinarNinja Webinars is ezTalks Webinar, an easy to use, scalable and interactive webinar software that allows you to host online webinar anytime and anywhere. 
1. ezTalks Webinar
ezTalks Webinar is one of the best webinar software and WebinarNinja alternatives that enables you to hold a live virtual event with up to 100 interactive participants (which means 100 simultaneous video feeds) as well as up to 10,000 audience in one session.
ezTalks Webinar allows you to customize your webinar with a custom webinar registration page, waiting room, email notification. ezTalks Webinar has a wide variety of interactive features like text chat, screen sharing, whiteboard, polling&surveys, and HD audio and video chat. This amazing feature can help you to market your brand more efficiently. ezTalks Webinar also supports live webinar recording which can be shared to other platforms like Facebook, YouTube and twitter by links to boost your webinar impact.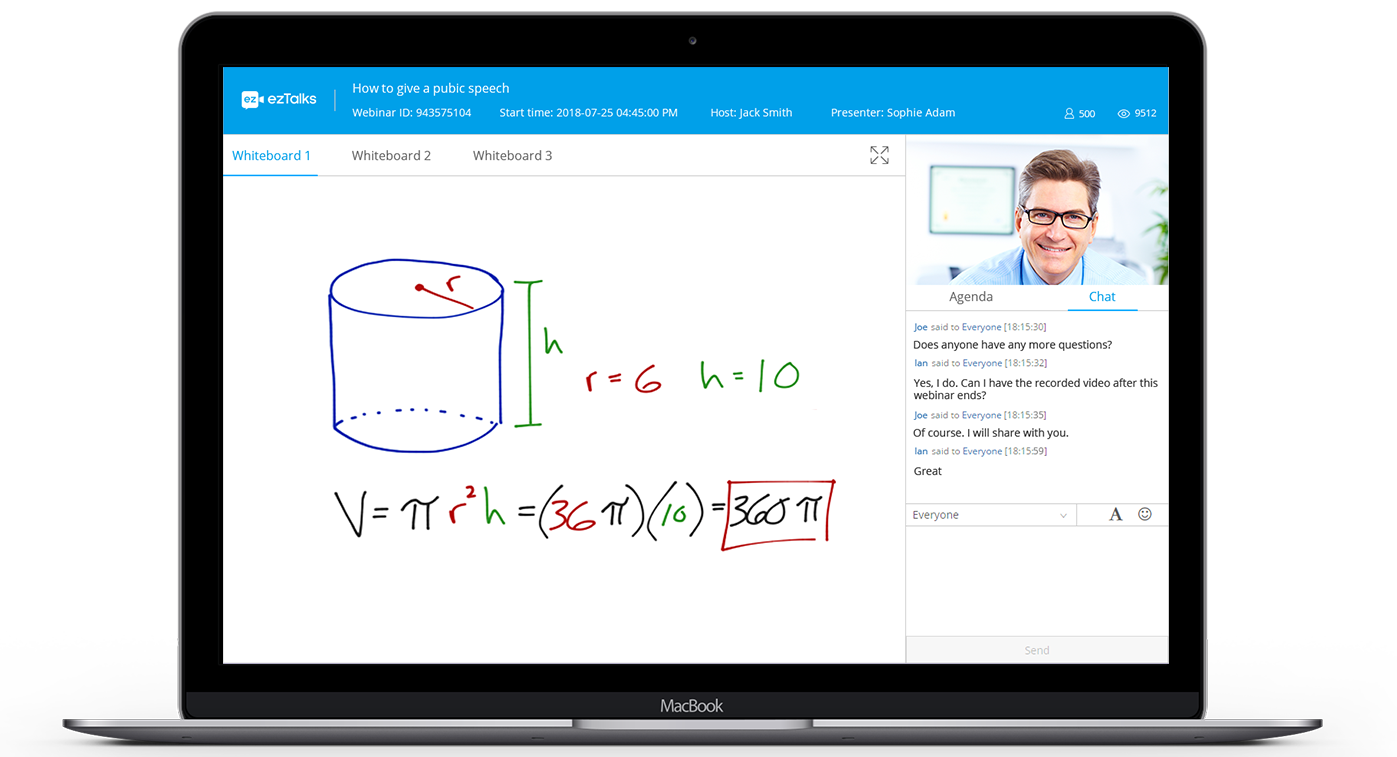 ezTalks Webinar will also give you webinar report to help you analyze the effect of your webinar, your audience and what to do to reach and engage more audience so as to have better conversation rates.
ezTalks Webinar Pricing
$40/month for up to 100 interactive participants per meeting
$70/month for up to 200 interactive participants per meeting
And you can also upgrade your plan for up to 10,000 participants.
Want to try ezTalks Webinar now? You can sign up here for a free trial .
2. Onstream Webinars
Another alternative to WebinarNinja software is Onstream Webinars. It comes with variety of amazing features that allows you to plan, develop and manage your webinar efficiently. Some of these features include email commination, custom registration and on look calendar integration. In addition to that, on-stream webinars analytics that you can use to measure activity of participants during the event such as whether they actually asked a question and how long they stayed.
Onstream Webinars Pricing
$49 per month for up to 50 participants per meeting
$99 per month for up to 150 participants per meeting
3. Webinar Ignition
Webinar Ignition is one of the WebinarNinja competitors that enable users to create live & automated webinar funnels. Webinar Ignition is a word press plugin that has customizable templates and has been integrated with major email providers. WebinarIgnition also allows embedding any video feed such as Google Hangouts, LiveStream and Ustream.
Webinar Ignition Pricing
$97 for one single WordPress site
4. WebEx Webinar
WebEx Webinar is a credible platform that offers multiple features such as remote control, whiteboard drawing, and webinar recording as well as multiple presenters. It allows you to stream up to 7 videos at the same time. WebEx Webinar is scalable with up to 3,000 attendees and 40,000 streaming attendees, which make it a competitive alternative to WebinarNinja. However, WebEx Webinar is a little pricy compared to other WebinarNinja competitors.
WebEx Webinar Pricing
$69/month for up to 100 people per meeting
5. Zoom Webinar
Zoom Video Webinar is another good alternative to Webinar Ninja, which enable users to host online events with from 100 up to 10,000+ view-only attendees. The same as ezTalks Webinar, Zoom Webinar also allows up to 100 interactive video participants to engage with the audience in a live virtual event, which means up to 100 people can share their webcam and interact with the audience at one time. Besides screen sharing, Zoom Video Webinar also offers other interactivity features like chat, Q&A, and polling.
Zoom Webinar Pricing
$54.99/month for up to 100 participants
Conclusion
According to the WebinarNinja Reviews, it may not satisfy your needs for your webinar. So if you are looking for WebinarNinja Webinars Competitors, you may try the best 5 alternatives to WebinarNinjia listed above. Out of all the webinar software that we have reviewed, ezTalks Webinar is one of the best choices because it is easy to use, feature-rich, reliable and affordable compared to other WebinarNinja alternatives.