Best 5 HD Video Conferencing Solutions
It's essential for teams to keep connected and collaborate all the time. The hd video conferencing technology enables communication to happen from anytime regardless of the locations of the participants. This article will introduce the top five commonly used hd video conferencing solutions.
1. ezTalks HD video conferencing
ezTalksis the leading HD video conferencing solution provider,which delivers easy,professional and feature-rich online conferencing services to let your team collaborate easily at any locations in real time. It has brought ezTalks Conference Room Solutions,with all-in-one devices that compatible with multiple video conferencing softwarelike ezTalks,Skype for Business,Skype,Zoom,WebEx,GoToMeeting,BlueJeans,Lifesize,Google Hangouts,Facebook Messenger,Microsoft Teams and more as required.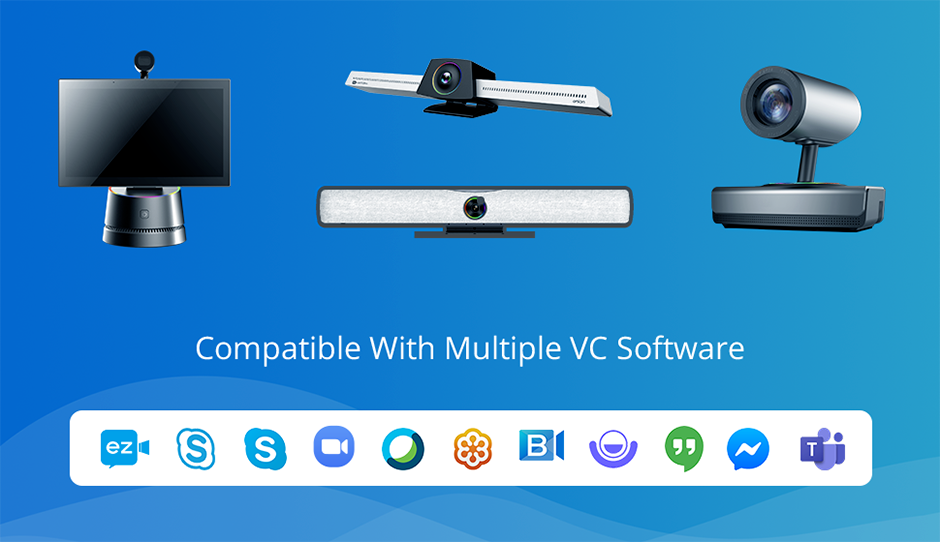 ezTalks Hardware
Supports Multiple VC Apps
ezTalks all-in-one video conferencing devices work with most popular VC apps like ezTalks,Microsoft Teams and more as you require.
Request A Demo
The rooms software is free to download,and you can control your conference room with your mobile devices from any time regardless of the locations. It empowers you to host and join a meeting up to 100 participants online,which is really a milestone in the video conferencing industry. It could deliver HD video/audio so that participants can easily read facial expressions andobserve body languages of your team membersto make long-distance online meetings productive and interesting. Besides the hd video conferencing,it also has a voice tracking feature that presents the active speaker on the video continuously regardless of roles changing. It also supports for 3 displays simultaneously. During meeting time,you can also express your ideas bysharing interactive whiteboards,displaying desktop and applications,recording any episodes of meetingsfor playback,and more.
2. Lifesize Cloud
Lifesize Cloud is regarded as awarding-winning HD video conferencing software,which makes video conferencing simple and accessible. It has an easy-to-use interface which lets you easily handle. Features like screen sharing,calendar integration,recording and easy administration make it easy for you to connect and collaborate with your team wherever they work or stay.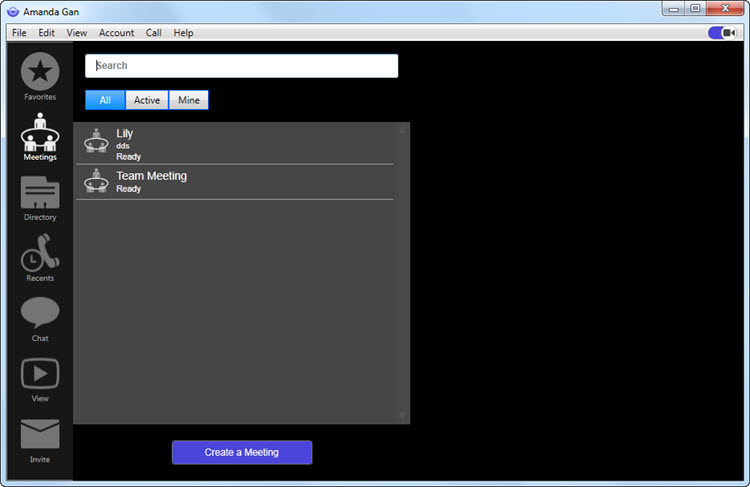 3. Zoom
Zoom is also HD video conferencing software. A free version is available,but it only lets you meet with 49 other participants. To meet more participants,you'll have to upgrade to its paid plans,which costs at least $14.99/month/host. This software lets you host and join meetings remotely,and allows for screen sharing,and whiteboard sharing for easy presentations. Participants can also mark up the shared screen,text messaging,and more.
4. Vidyo Cloud
Vidyo Cloud offers 3 plans: free plan,team plan and enterprise plan. Its free plan is intended for individuals which only allows to host meetings with up to 10 participants. It runs on tables,smart phones,desktops,bringing HD-quality video and content. It supports up to 4K resolution video so that you can receive HD-quality video consistently during meeting time. Apart from HD-quality video,it enables you to archive meetings by recording.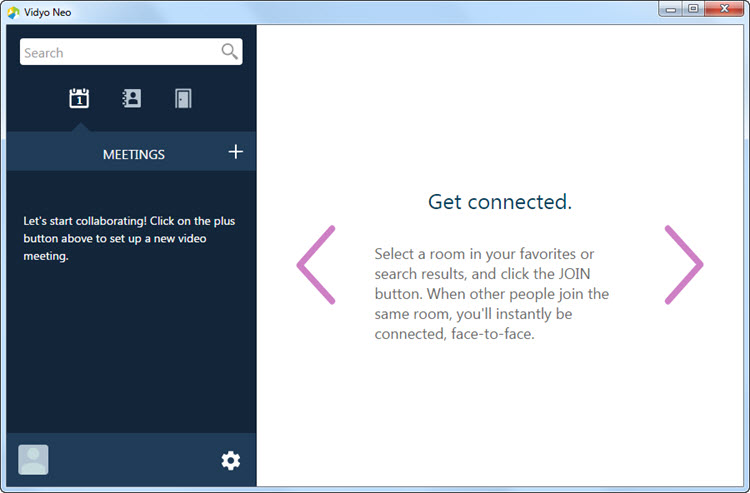 5. BlueJeans
The last HD video conferencing solution is BlueJeans. It's not free but offers 14-day free trial. After the free trial,you should upgrade to its paid plan,such as onVideo plan,Primetime plan,huddle plan and onSocial plan. It works well on your Mac,Windows and even Linux computers. You can use it to hold and join the virtual meeting with your team members from computer,Android and iOS devices. During meeting time,you're allowed to share desktop and application,upload video for sharing,chat with your team members as well as record episodes for reviewing and making annotations later.
More and more collaboration today is across teams that span geographical and organizational boundaries. The five high-definition video conferencing solutions above are streamlined and built to enhance the way your team communicates and collaborates. Choose a right one to enjoy unified communication and collaboration!