Top 8 Automated Webinar Generator in 2019
Nowadays, the emerge of automated webinar generators in 2019 constantly simplifies the way to communicate. Why? Actually, it offers entrepreneurs more opportunities to generate interest and increase the market for their products, services and leads. With this powerful tool, you are in a position to pre-record your entire presentation and make it good enough to better impress your audience worldwide without any restrictions, creating strong and meaningful connections on a timely schedule.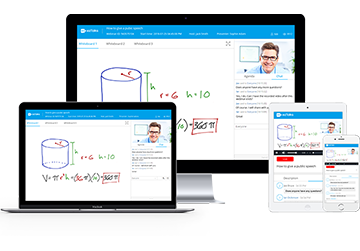 Top Automated Webinar Generator
Fluent HD Video/Audio Quality
Easy Webinar Scheduling
Rebranding and Paid Webinars
Fluent Group Video/Audio/Text Chat
Useful Webinar Reporting
Sign Up Free Now
Consequently, here are the top 8 automated webinar generator platforms that you can benefit greatly.
Top 8 Automated Webinar Generators
1. ezTalks Webinar
Looking at the features offered by ezTalks Webinar, you will understand why it is rated as the best automated webinar generator available. Using this automated webinar generator software, you are able to create automated webinars that are professional within just a few minutes. All you need to do is to simply upload your pre-recorded presentation and then choose the days and times on your schedule that you prefer to allow people to be able to attend your event which is automated. The followings are the other reasons for strongly recommending ezTalks Webinar.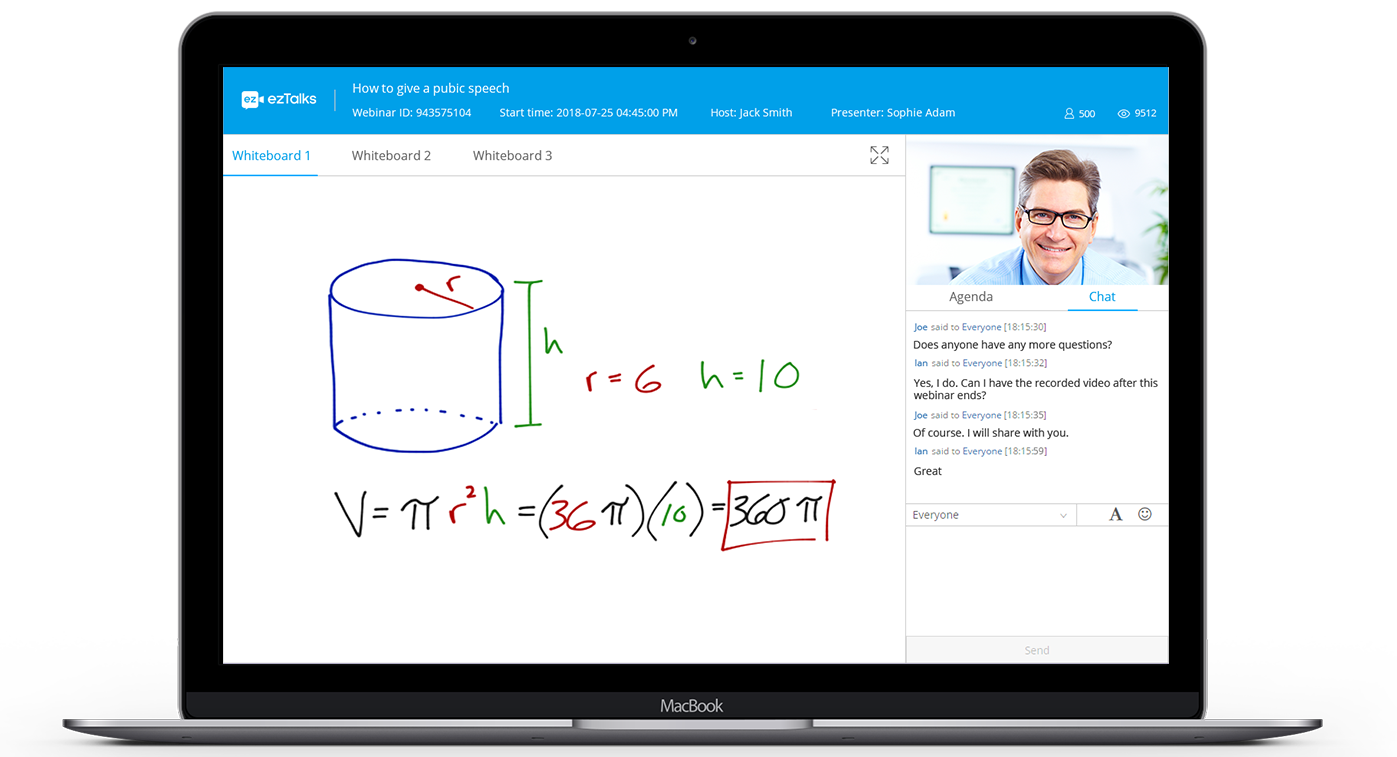 a) Ability to make it personalized
You can customize your webinar pages and waiting room by changing colors, text, and images. If you don't want to do any work, simply use its default settings. Plus, you can create paid automated webinars to monetize your efforts.
b) Relatively interactive
ezTalks Webinar without any automated webinar generator plugin still integrated with various features in its design thus making effective collaboration possible. Both audio and video are of high quality to provide for a communication that is seamless. Also, instant messaging is also available and of course, with emojis available for active discussion. (If you want more interactive tools like screen sharing, you can also use ezTalks Webinar for live webinars.)
c) Advanced reporting tool
You can track trends and attitudes by examining the reports produced by this webinar.
d) Save cost
The webinar is cost-effective since you can host about 100 participants at around $32/mo.
e) Ability to scale
ezTalks Webinar powers you to host a varying number of participants, from 100 to 10000. Therefore, this automated webinar generator is suitable for individuals, startups, and even big enterprises.

2. EasyWebinar
EasyWebinar gives you the ability to host your automated webinar with different scheduling options available. EasyWebinar is simple and stress-free to set up and use. It does not require you to be tech savvy to operate. Its CSV webinar reports with custom options and SMS & Skype integration allows better follow-up. It is also important to note that it would cost you more process to operate this particular automated webinar generator download if you are not a user of WordPress.
3. WebinarNinja
If you are looking for an automated webinar generator that is free, it becomes very hard not to recognize WebinarNinja. It provides a 14-day free trial chance for each person. With this automated webinar generator software, it is possible to schedule automated webinars to run at specific times on specific dates, or recurring options such as daily, weekly, or monthly. (But note that there is currently no option to have it run indefinitely.) It is also possible for you to accomplish some interactive sessions like setting up offers and polls before your automated webinar starts for your potential attendees. This service is also relatively cheap as it starts at $49 per month. One of the disadvantages of WebinarNinja is that it does not provide an option for a text chat.
4. Demio
It is feasible to automate webinar replays with Demio. Your events can be automated with the use of a presentation that has been recorded in advance and incorporated with other simulated elements. In fact, this particular automated webinar generator is more specialized for marketing purposes. Thus, it enables marketers to carry out webinar campaigns that are effective without the often associated technical knowledge needed. Besides, you are able to create polls, Handouts, and featured actions with preset times to keep interaction high.
5. EverWebinar
EverWebinar was created by the same team that brought WebinarJam to you. It aims to make the automated webinars that you manage to set up with this tool appear as a live webinar. You can choose to have an automated webinar that incorporates the use of a live moderator and also autoresponders. The tool also has analytics and tracking capabilities.
6. Stealth Seminar
As the name of this automated webinar generator platform suggests, it allows you to set up your automated presentation or webinar in a manner that it becomes difficult for people to realize that it is automated. One of the limitations of the software is that you have to register in order to see the system's new features and demos.
7. Evergreen Business System
Evergreen Business System serves to give you the opportunity to repurpose your events or content so that you can use it over and over. It helps you to schedule and automate your webinars to run 100% on autopilot! This automated webinar platform is available as a purchase done once costing $497. The system is well thought out and flexible and it also provides integration with InfusionSoft. But it is said that the links to visit Evergreen Business System no longer work as they have created a successor to it.
8. OfficeVP
When it comes to automated webinars, OfficeVP is worth to be mentioned. There is no doubt that this is also among the top automated webinar software. You will be able to generate webinars that are played on autopilot. Using the Smart-Date technology incorporated, all you need to do is to set the time, how many times in a day, and days of the week that your pre-recorded webinar is supposed to be played to your audience.
In conclusion, choosing the right automated webinar generator will help you to effectively increase your audience base and generate more income. Your needs must play an important role in determining the type of automated webinar generator that you need.