The Pros and Cons of Web Conferencing
Web conferencing is a broad term that loosely defines the different kinds of online collaborative services which include webinars,webcast and business meetings held online. Web conferencing rose in popularity with the rise of the internet and real time communication methods. The most recent of which was Skype. Web conferencing types have proven themselves to be very essential in the business world,the educational world and in general to the sharing of information globally.
Web conferences may be central disseminated where a middle person offers information to other people in different places. This form of web conferencing is more common for lectures and educational information. The other form is webinars where conferences are held between two different people in different locations. Most of the time,the meeting is real time and has many or just two different participants.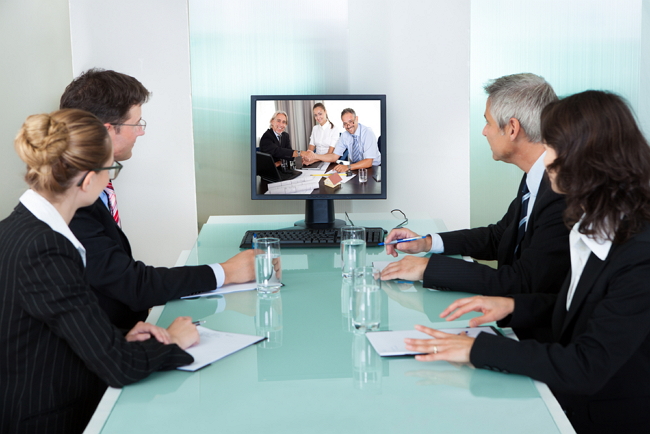 Web conferencing is very common in our world. There are actual companies which offer free cloud video conferencing such as ezTalks. Some of the web conferencing advantages and disadvantages will be discussed below:
Pros of Web Conferencing
1. Cost and time efficientIn the olden days,before the popularity of web conferencing,business meetings involving people from different geographical locations required months of preparation,a lot of expenditure in terms of hotel services,transport as well as travel fees. Days were spent in procuring tickets,visas and in airports.With web conferencing however,you only need an hour in the most to allow everyone to log into their account,and settle in for the conference. There is no need for settling,no need for hotels and tickets.Even in cases where the company does procure a web hosting service provider,the cost difference is incomparable.2. No location feesWith the hospitality industry becoming more and more expensive,it is a welcome relief to find ways of passing messages across without having to pay for a room or a conference hall. Web conferences can be held from any location as long as it has no background noise.3. Increases productivityPlanning for and scheduling for any meeting takes a long time. Booking rooms and planning for the attendees,the schedules and monitoring attendance is more work that is not cut out for an individual. In most cases,the whole process wastes time that would have otherwise been spent on the actual meeting.Web conferences are an efficient way of increasing productivity by reducing preparation time.4. Application and desktop sharingWith the availability of word and PowerPoint documents,all the available presentation material ensures that everyone is on the same page as the presenter. There is availability of material in real time and without the need for photocopy. Web conferencing bridges the constraints of physical location.5. Employee training is made easierIn companies where active participation of employees is integral,finding time to stop working and attend training meetings is almost impossible. Web conferencing allows the employees to be trained in their own time and with the same information. In advanced trainings,it is even possible to create simple exams to gauge their understanding of the information provided.6. Improved customer servicesGood customer service is based on the promptness of response after a complaint is lodged by a client. The constraints of time and physical location make it impossible to give clients the kind of prompt and immediate response they so deserve.With web conferencing however,customer service personnel can be reached in real time and be able to sort the complaints of the client. This goes a long way in improving the rating of your company on these ranking websites. A great advantage of web conferencing in business.7. FlexibleWeb conferences allow for impromptu meetings that would otherwise be impossible to hold on short notice. Web conferencing has allowed meetings to be held among people on completely different time zones.8. DiversityAs seen in United Nations meetings,web conferences with the addition of translation devices ad translators allows people of different nationalities and locations to interact and share information.
Cons of Web Conferencing
As with every coin,there are two sides. The following are some of the disadvantages of web conferencing.
1. Hacking
Hacking is a real threat in our society right now. Even with the tightest of securities,there is bound to be a few loopholes here and there which if explored can and will open the door to breach of security. Hackers can get access to private conferences and leak information that may be paramount to a company.
2. Sharing is open to breach of privacy
Due to the sharability factor,it is very possible to get information which want designed for the public reaching the public. Slight openings may bring with them massive loses in trust.
Information which should otherwise be obtained through a fee may become accessible to individuals who hadn't paid for it.
3. Conferencing servers may prove to be additional costs
In an attempt to protect the integrity of their meetings and information,some companies are choosing to invest in their own servers. This is a move geared towards eliminating the risk of hacking and unintended sharing.
The cost of setting up cloud servers beats the logic of engaging in web conferencing to save costs.
Conclusion
All in all,web conferencing is definitely a step in the right direction. Even with the few challenges here and there,web conferencing still remains one of the best ways of passing information across. Picture source from pngix,pinpng,jing.fm,trzcacak.