Advantages and Disadvantages of Teleconferencing
There are many achievements that have been made in the telecommunication industry over the last century. Among the modern marvels of technology is teleconferencing. This technology is widely used in many companies to facilitate organizational meetings over the digital sphere.
Over the last few years,teleconferencing technology has achieved some immense milestones. Today,it is possible to conduct a video conference across platforms and devices without any limitations. All this has meant massive gains for business communication. Even with all the gains,there still are many challenges and disadvantages associated with this technology. Here is a quick look at the various advantages and disadvantages of teleconferencing.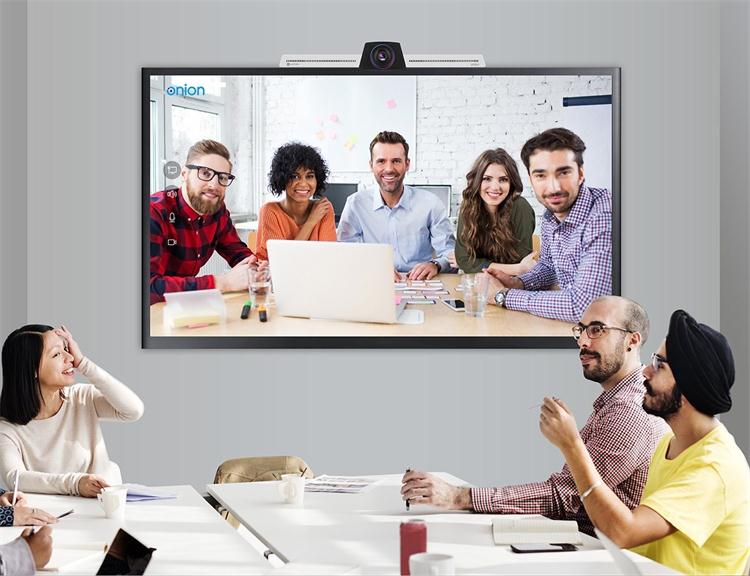 Advantages of Teleconferencing
1. Saves Time – The most important advantage of teleconferencing is time-saving. With teleconferencing,it is possible to hold meetings on a very short notice. In addition,there is no time spent traveling to the venue of a meeting as all meetings are held through machines or Internet. Reduced mileage translates to thousands of hours of travel saved every year. Teleconferencing also encourages punctuality as meetings are scheduled and done at fixed time frames.2. Save on Travel Expenses – In addition to time,travel costs can be quite significant when added up over a long period. Most companies that have a global reach incur massive costs associated with the travel ever year. Teleconferencing,however,removes the need to travel often and thus saves huge company resources. Attend meeting thousands of miles away is now faster and less cumbersome.3. Efficient Record Keeping – One of the main teleconferencing advantages is efficient meeting recording keeping. Computing devices are able to record,keep logs and track every detail of a particular online meeting without needing a lot of monitoring. This makes teleconferencing facilities among the best tools for capturing and storing important meeting data. Teleconferencing also makes it very easy to retrieve this data in the future and make references whenever necessary.4. Cut Conference Costs – There are indeed many logistical costs associated with holding a conference. Hiring equipment,acquiring a venue,buying food and refreshment are just some of the normal costs associated with any meeting. Teleconferencing removes all these costs as no such arrangements need to be made. The flexibility of teleconferencing also ensures that meetings are held as often as possible with no extra costs being incurred.5. Encourage Productivity – The fifth teleconferencing advantage is that teleconferencing ensures that workers at various hierarchies in the company structure are in constant communication. This translates to effective information-sharing and prompt actions. Such recurrent engagement is a motivational factor that results turns out increased productivity. Teleconferencing also makes multi-branch management easier as the proximity of every department of a company is optimized.6. Reliability – Teleconferencing is one of the most reliable ways of holding meetings. This reliability has increased exponentially over the years due to advancement in technology. Teleconferencing channels are today much more stable and communication challenges are almost non-existent. It is also a very secure mode of communication where the safety of data as well as privacy is guaranteed.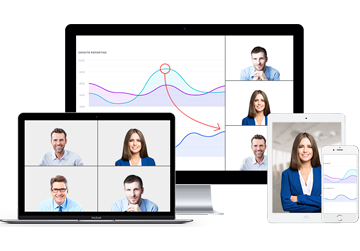 Easy & Free Online Meetings
Free for up to 100 Participants
Fluent Group Video/Audio/IM Chat
Screen Sharing and Annotation
White Board and Collaboration
Record and Playback
Free to Start Now
Disadvantages of Teleconferencing
1. Prone to Technical Challenges – The main difference between machines and humans is that machines are prone to wear and tear. Technical challenges can thus hit teleconferencing systems at any time. This can lead to time wastage and other inconveniences. Most technological systems also come with a learning curve. Lack of know-how can hinder a person from effective utilization of teleconferencing facilities.
2. Less Effective Nonverbal Communication – When compared to an actual meeting,teleconferencing is a less effective mode of business communication. This is because important nonverbal aspects of business communication like body language and human contact are disregarded. Nonverbal cues are very crucial to holistic communication. The lack of such cues makes it impossible to pick important signals that could lead to a more productive interaction.
3. Space Limitations – The fact that teleconferencing occurs on a screen means that a lot of information is disregarded due to limited space. It is,for instance,nearly impossible to deliver all graphical data effectively even when holding a live online meeting. Even with a big screen,simultaneous actions are not possible in the same way they are at an actual meeting. Consequently,some information is lost or not effectively covered.
4. Discourages Team Dynamics – Another teleconferencing disadvantage is that teleconferencing lacks the dynamism of a real conference where participants are able to have a shared engagement and raise or respond to issues instantaneously. This means that it is often difficult to effectively interject or share ideas as they arise. The lack of dynamism ultimately leads to few people taking control of meetings at the expense of other people.
5. Eliminate Informal Interactions – The common pre-meeting and post-meeting conversations are often very important in setting the stage for the day's agenda and even future meeting agendas. Such informal engagements are also where some key ideas arise concerning important matters like policy and planning. With the lack of such small talk,teleconferencing can be seen as a rigid and non-progressive mode of conferencing.
6. Affect Professionalism – The fact that machines are the main intermediary between the different parties involved in the meeting,which can affect professionalism. This is because participants are often forced to multitask. This multitasking can shift the focus of participants to other issues that are unrelated and not beneficial to the meeting.
Conclusion
The above are teleconferencing advantages and disadvantages. As we know,teleconferencing is undoubtedly one of the most common ways of holding meetings in the modern world. This means of communication is preferred by companies for different reasons. Most of the advantages of teleconferencing are very easy to see,especially when other options of holding meetings are put into context,while the limitations are sometimes not so easy to see.
In general,there are many advantages and disadvantages of teleconferencing that can arise,depending on the specific context of those involved and it is not possible to highlight all of them. For the large part,the points covered here apply to most teleconferencing situations.