How to Record and Download an Online Webinar?
A webinar has various types of daily applications including lead generation, content marketing, as well as lead nurturing. Moreover, it is likewise used for training employees, customers, or intermediaries. Apart from this, a webinar is also employed for informing different stakeholders as well as in provisional refresher courses as well. However, the concern is on how to record an online webinar simply because some of the webinars contain important details those need to be saved.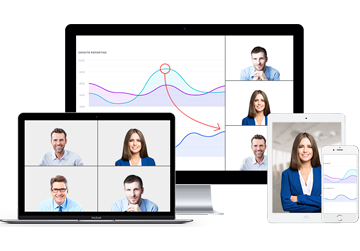 Best Webinar Recording Software
Free for up to 100 Participants
Fluent Group Video/Audio/IM Chat
Screen Sharing and Whiteboard
Webinar Cloud Recording
Webinar Custom Branding
Sign Up Free Now
Why Need to Record and Download an Online Webinar?
As for recording, it is an imperative step for a number of reasons amongst which the most significant one is perhaps future reference. You ought to use this recorded version so as to remind yourself of all those things which were discussed during the session. One more essential benefit of recording a webinar will be to engage all those who failed to attend. A recording of the live session will allow those individuals to receive the message conveyed in the webinar. This will, in turn, help you to reach an increasing number of individuals in the long run.
As for downloading, it also plays a vital role. A webinar is actually a live online video conferencing session and it can be a business meeting, presentation, lecture, workshop, or even a seminar transmitted over the Internet. Nevertheless, webinars come with one significant drawback; once it comes to an end it is usually not available for viewing afterward. Even though they might have replays, those might have already expired. Consequently, it is vital to download the videos of the live session on your personal computer so that you can watch them according to your convenient time.
ezTalks Webinar happens to be a revolutionary webinar platform that helps to record as well as download the live session without the need of shelling out anything at all. In this article, we are going to throw some light on how to record webinar session and also how to download webinar recording. 
How to Record and Download an Online Webinar Using ezTalks Webinar?
At present, ezTalks Webinar comes with a flexible and affordable pricing or a free trial version. Apart from offering some innovative features, it likewise helps to record the entire session or any part of it which can be started and paused according to your own wish. It hardly matters whether you're running the software on a mobile application, Windows, or your Mac. It will be feasible to choose either Cloud or Local recording for your requirements. On top of this, you can also play the recorded files on any media without converting them into any particular version.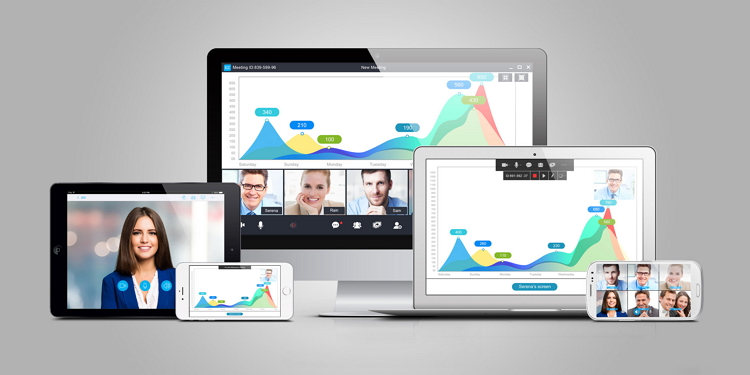 Step 1: At first, you have to download ezTalks Webinar available at ezTalks official website.
Note: Click the Download button to download the windows version. For Mac version or mobile phone version downloading, you can click Download Center.

Step 2: You need to create your own account by entering your email address, along with other simple additional info. It won't take more than several minutes for completing the entire registration process.
Step 3: Once the application is opened, you can start the webinar by simply clicking the "Start a Webinar" button.
Step 4: Following this, you need to invite others to attend the session.
Step 5: Click on the red circle dot to start recording the live session on your personal device. It will also be possible to pause the recording and start it according to your own convenient time by clicking on the red circled dot once more.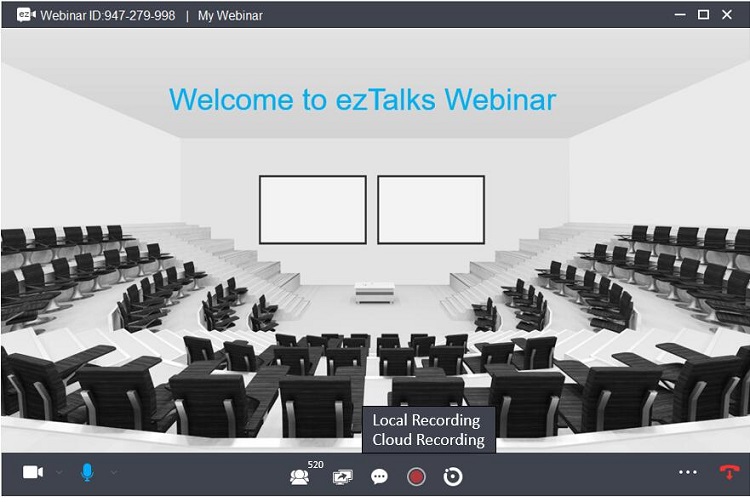 Step 6: Once the recording is completed, you will be receiving a notification. It will be possible to download the video online in case it has been set available for you by the webinar host.
Step 7: Once the file is available for download, simply right click on the file and select "Save".
· If you have selected Cloud Recording, the recorded session will be saved automatically to the cloud storage.
· If you have selected Local Recording, the recorded session will be saved automatically to the corresponding location. For example, it will be saved on local computer at D:\Program Files (x86)\ezTalks\ezTalksDesktop\Record with both audio recordings as well as video recordings. However, if you'd like to change the location, you can definitely do so. 
Conclusion
After going through the above-mentioned paragraphs on how to record a webinar for later viewing and how to download a webinar, it is crucial to bear some essential aspects in mind. Make it a point to verify that everything is in a proper working condition prior to starting the recording process. For example, you must check the sound by asking your audience whether they are able to hear everything that you said. Try to use this best webinar software today!