Video Conferencing Standards, Protocols and Terminology
Video conferencing can be defined as a real-time video session that takes place between two or more users who reside in different locations. This technology together with numerous functions facilitate virtual meetings with video/audio enabled. There are many brands in the market which are specialized in creating video software but very few can create highly productive and advanced ones like ezTalks. Videoconferencing is very useful as it helps users to schedule meetings,invite participants,record sessions,and share and even make presentations. Furthermore,many users can actively take part in a running session at the same time.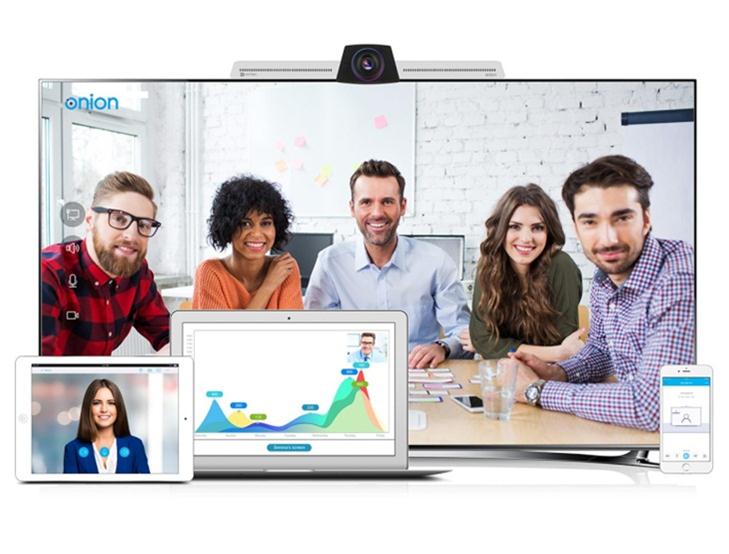 With video conferencing defined,here is some information on the video conferencing standards and protocol used in video conferencing. Video conferencing can be run across two types of networks i.e. packet switched and circuit switched.
Circuit switched
The characteristics of circuit switched include the following:The network has a bandwidth that is guaranteed through it.
There is no sharing of connection after connection is established.
A circuit can be brought up on demand through the network.
A single bit stream is used in sending information.
Packet switched
The characteristics of packet switched include the following:
Bandwidth is not guaranteed.
There is sharing of the bandwidth.
Circuits are not available on demand are built as required.
Information has to be broken down into packets before it is sent.
The International Telecommunications Union (ITU) is the body which is responsible for developing global recommendations for telecommunications. H.3xx are considered to be the umbrella recommendations that are specific to videoconferencing. The recommendations are used to reference other recommendations which are inclusive of the protocols for audio/video,control,signaling and multiplexing.
The main video conferencing standards and terminology utilized include the following:
1. Videophone Directory – a videophone directory has the ITU standard of H.350.
2. T1 and Dial-Up Networks – The standards in use here are H.320 and H.324. H.320 is for Switched 56 services,fractional T1 and dial-up ISDN. H.324 is utilized by analog modems and regular phone lines.
3. IP Networks - The standards in use here are H.323 and SIP. H.323 is for voice as well as for video over packet networks. SIP is an IETF standard for video over IP and voice.
4. Compression - The standards in use here are H.263 and H.264. They are the main ITU codecs used for compressing video.
5. Showing Data - The standards in use here are H.239 and T.120. H.239 splits bandwidth between a second video source and the conferencing video. It allows participants to connect their PCs to the 2nd video stream so as to share their computer screens with the whole conference.
The main H.3xx recommendations include H.320,H.321,H.323,H.324 and H.310. Video conference meeting protocols of concern are the H.323 and the H.320.
The H.323
The H.323 can be defined as an International Telecommunications Union standard which describes the equipment,services and protocols which are necessary for multimedia communications. This is inclusive of d data,video and audio on networks that lack guaranteed Quality of Service. The main network components of the H.323 are multipoint control unit (MCU),gateway,gatekeeper (optional) and the mandatory terminal.
The audio standards for the H.323 are G.711,G.722 and G.728.
The video standards for the H.323 are H.263,G.722 and H.264.
The data standard for H. 323 is H.239.
The control standards for the H.323 are H.225,RAS,Q.931 and H.245.
The H.320
The H.320 is one of the video conference meeting protocols. It defines the manner in which circuit switched networks are utilized in video communications. Integrated Services Digital network (ISDN) is the most common circuit switched network. This standard includes the signaling mechanisms for ISDN and the way video,voice as well as other r payload are transmitted over its interface.
This standard is an umbrella for many other standards that have been adopted by the key manufacturers of equipment for video conferencing. G.711 Audio,H.261 Video,H.221 Packaging,H.242 Handshaking and H.230 Frame-synchronous Control.
The audio standards include G.711,G.722,G.722.1,G.723,G.728,G.729 and G.703. The video standards include H.261,H.263 and H.264. The communications standards include H.221,H.223,H.224,H.225,H.230,H.231,H.233,H.234,H.242,H.243,H.244,H.245,H.281 and H.331.
Protocols for data collection are defined by the family of recommendations called T.120. The recommendations that fall under it include T.121,T.122/125,T.123,T.124,T.125,T.126,T.127 and T.128.
SIP
SIP is the acronym for Session Initiation Protocol. This protocol was developed for the purpose of initiating,modifying as well as terminating all interactive multimedia user sessions like voice,video,instant messaging,online games and virtual reality. It functions to provide each and every call processing features and functions of PSTN.
SIP is strictly for conveying signals. It doesn't carry video,voice or even streaming information,SIP simply sets up and allows the transfer of information. There are 6 kinds of SIP requests (signaling messages) i.e. Invite,Acknowledge,Options,Bye,Cancel and Register.
The information outlined above is not exhaustive as it has not delved into voice chat protocols in video conferencing. This is not to discount the importance of a voice chat protocol in the functioning of the technology.
Conclusion
The above video conferencing standards and protocol used in video conferencing give us the background knowledge on how the convenient technology works.