How to Share Screen on Google Hangouts
Screen sharing is must-do when we do video calling with our colleagues,customers or partners every day. No matter google hangouts or ezTalks,free,fast,easy and powerful features are the most important ones.
ezTalks Screen Sharing : FreeDownload
ezTalks allows the person making video calls can also instantly share screen withothersand enjoy viewing relevant info in real-time.Free download chance is for you NOW!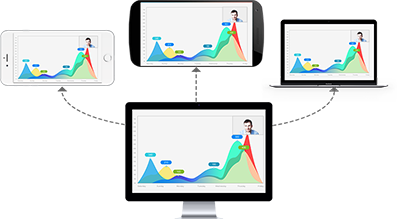 Best Screen Sharing Software
Fast & Easy Screen SharingScreen Sharing and AnnotationWhiteboard and File SharingClear & Fluent Video Calls

#Fix Google Hangouts Screen Sharing ErrorezTalks Screen SharingMost organizations have embraced this screen sharing freeware because it is possible to organize video calls like google hangouts and enable everyone invited to view in on the same screen as well. ezTalks screen sharing includes training sessions,remote work,team collaboration projects,education and online courses,web presentations,remote technical support,and more.√PC CompatibleIf you're a user of PC(Windows 7 and higher),this screen sharing software offers desktop screen sharing facility online free of cost by connecting with remotely placed people. PC users can also observe and follow the screen shared by others. With the free use,you can communicate with up to 100 remotely placed viewers. You can share your desktop screen even during a call just by clicking on the Share Screen button on your computer screen after downloading it.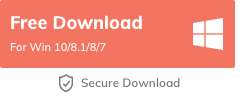 If you're a user of Mac(OS X 10.10 and higher),you can also not only be view-only but also lead to share screen or control other computers. When you share anything on your screen,actions you take in the shared region are visible to others. In other words,if you can see it,they can see it. You can easily join the screen sharing process on Mac and view it for free without cumbersome formalities or without any cord or cable. Multi-stream content sharing enables multiple content to be viewed simultaneously.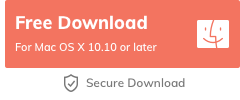 Note: ezTalks free screen sharing tool is also compatible with mobile devices.√EfficientThis sharing freeware is more efficient than google hangouts screen sharing. When the host shares a screen,guests can see everything that is in the host's screen. Simply by sharing same screen content,observers are able to see what others are seeing very quickly. Whether you would like to make co-annotation for Word,PPT,and other files as well as a web page,or you may want to make dynamic demonstration of annual reports or your goal,and lively presentation of video,ezTalks will satisfy all your needs with better performance. In addition,you can also make your presentation and illustration easy-to-understand by using ezTalks whiteboard tool. In fact,most businesses are utilizing this ezTalks screen sharing feature to inspire cross-team collaboration among their employees. And it's indeed proving to be very effective. What's more,when you meet with problems on your devices,support personnel can ask for see your screen and also control the mouse and keyboard and hence give technical support.√ReliableThis sharing freeware is very reliable. Your screen sharing offers the secure encryption,theAdvanced Encryption Standard (AES) 256-bit algorithm,making the content you shared safe and confidential.In a word,you can share the content you want to share or ask for technical support with everyone on the call—making it even easier to bring your calls to life and collaborate on screencasting without any problem. With both screen sharingand video calling,we see an opportunity to use them side-by-side in a seamless manner for more fruitful and engaging face-to-face communication.Video Call & Screen Sharing via ezTalksezTalks is mostly used for making video gathering. It offers you top-quality sound and video that enables you to hear and watch what different individuals are sharing. The video call via ezTalks can be HD one-on-one and may involve groups of people communicating live from different places. In addition,it provides great screen sharing option for those making individual or group video communication. With this possibility,real time collaboration can be achieved among different departments,colleagues,business partners by virtue of these two features.★ Easy Steps on How to Use Screen Sharing with ezTalksStep 1.After easy downloading and installing the software on your devices,you can sign up ezTalks with your email or directly sign in with your Facebook or Google account. This process saves more time than that of google hangouts.Step 2.While on your video call page,click on the menu and find the "Share Screen" button. After clicking on the "Share Desktop",the screencasting process will be available to all viewers.Note: You can pause,restart and/or stop screen sharing at any time by virtue of a screen share toolbar. You can share your whole desktop or the selected area. If necessary,ezTalks also provide other functions like changing screen presenters and giving annotate options on the menu.A Step by Step Guide on How to Share Screen on Google Hangouts1.Start or Join A Video CallBefore sharing the screen,you first have to open the google hangouts. Locate the button on bottom right and tap on compose. Click on new video call and then select the names of people you want to join in the video call. Once you're done with that,click on Video Call.2.Find and Click On the Google Hangout Share Screen ButtonWhile inside the Hangout,locate the green Share Screen button found on the left side of the screen. A new window will appear.3.Select the Screen You Want to Share with Other PeopleOnce you tap on the Share Screen,every action you perform on the screen with the keyboard or mouse will be viewed by all the video call participants. Any window that's presently active can be shared live. Here,you can share the desktop,documents and/or internet window.4.Click the Share Button to Load the Screen Share StreamUpon clicking the Start Share button,it will only take a few seconds to load the item for other members of the Hangout to see.5.Click on Stop to End the Screenshare or Go Back to the Main Hangout WindowOnce you're done with the screen sharing,simply tap on the Stop button on the main tool bar to exit from the page. You can return to the call or terminate the video call completely.How to Fix Google Hangouts Screen Sharing Not WorkingGoogle hangouts provides great platform for sharing screens with friends or colleagues. However,just like other software out there,it's bound to experience malfunction or trouble picking up a video call. The google hangouts screen share feature might sometimes stop working abruptly when you want to share important attachments,images or files,which will also lead to the instability of video call. But in order to use google hangouts share screen,you have to find a way of fixing it right away.The following are some of the ways on how to fix google hangouts screen sharing not workingproperly:1.Try to Use another BrowserIf you want to try to fix the problem that google hangout screen share keeps jamming or doesn't work completely,the best way to go is to change the browser. You can close the current window,open another browser and begin the video callingprocess afresh. Proceed to the share screen button while on the main page and see whether it works.2.Clear the Browsing History before Restarting the Video CallIf you're only using one browser,say Google Chrome,try clearing all the browsing history. By doing that,you'll be refreshing the browser and removing the extra bugs on it. Upon clearing the history,restart the browser and start the video call process all over again.Verdict: easy and flexibleInstead of having to jump all over the place to switch from one to the other,you can enjoy easy video call and share something on your screen flexibly and simultaneously without any not working problems! Considering the powerful capabilities in this field,ezTalks can be definitely the best alternative to screenshare google hangouts when conducting online video call.Related Articles:6 Best Screen Sharing Apps for Mobile Devices7 Best Desktop Screen Sharing Software