ezTalks Webinar New Feature: Live Streaming on Youtube
Part 1. What are the benefits of Live Streaming a Webinar on Youtube?
When you do live webinar, you may post your webinar link on social media platforms to attract audience, but people may forget to join upon the scheduled time. If you stream the webinar on Youtube, people can watch it directly from Youtube. It can help you to reach more audience.
Part 2. How to Stream an ezTalks Webinar on Youtube?
It takes 24 hours to activate your YouTube account for live streaming. Therefore, please activate your YouTube live streaming in advance.
The steps to set up an webinar and stream it on Youtube is quite easy. 
Log in your ezTalks account and go to Webinar-Schedule a Webinar and you can see Live Streaming, and you can choose Youtube Live, where it ask for a Server URL and Stream Key.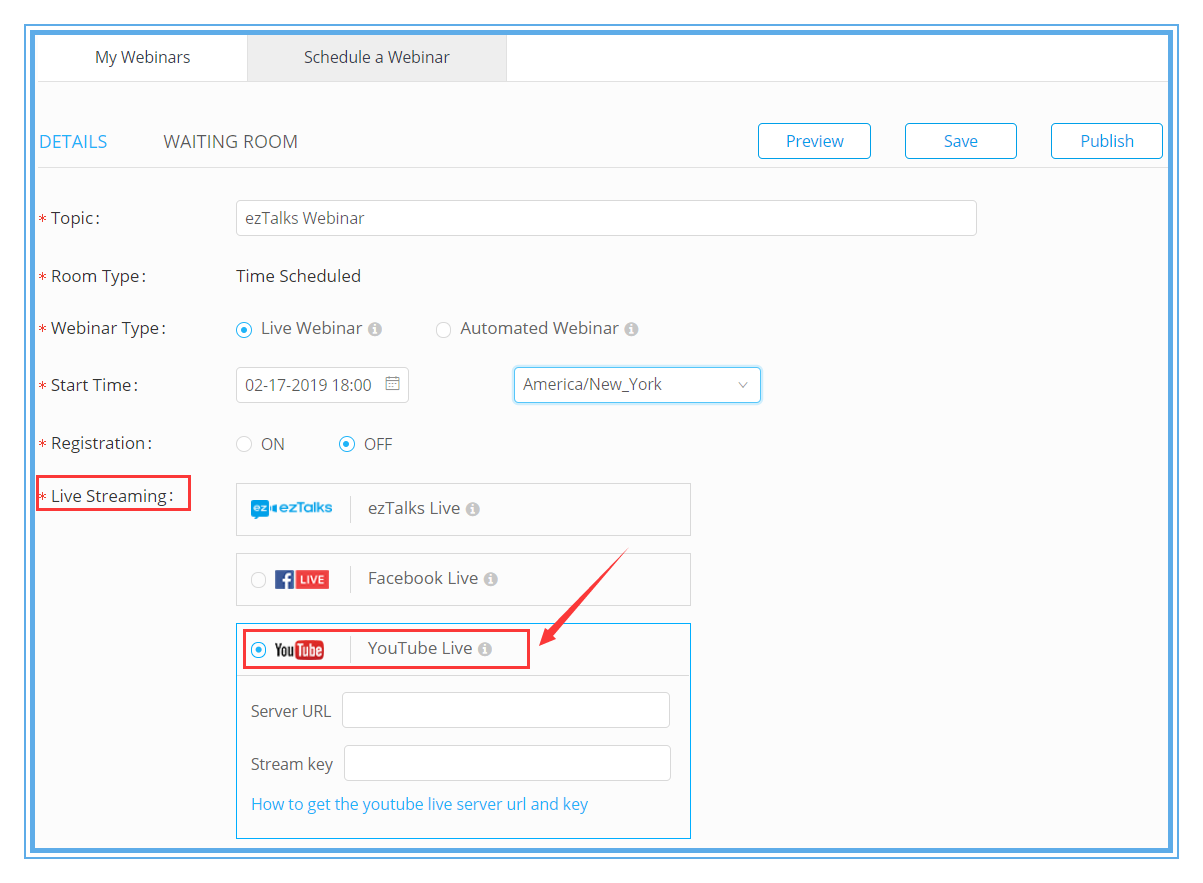 You'll find your Server URL and Streaming Key under the Encoder Setup within the YouTube Live Streaming section of your account:
https://www.youtube.com/live_dashboard
Learn the detailed step about how to stream an ezTalks webinar on Youtube Live.