4 Free Cloud Video Conferencing Apps for Your Team
Video conferencing is usually said to be as real time video conversations among two or more people who reside in different locations. It is said to be a very essential service for any company with multiple customers,partners,employees or offices who are scattered around the world. Even though there are many free applications that serve such companies like the Google Hangouts and Skype,but there are even more advanced free cloud video conferencing services which will incorporate with your video conferencing facilities to get individuals you are conversing in your room even though when they are miles away.
You can now bring life to your conversations utilizing a video conference service. By this method the presenter is not just on voice call,but also on screen and he/she is able to see and interact with other people,share presentations and much more. Here we will round up 4 free cloud based video conference service apps for your team.
1. ezTalks Meetings
ezTalks Meetings is emerging very quickly in among the best cloud video conferencing free application available. It provides you HD quality video services with around 100 participants at one go with time duration of about 40 minutes each meeting. This is best for large group video calling. Things that make it popular is its cool features like file sharing,screen sharing,whiteboard sharing,meeting recording,private or team chat,remote control,meeting scheduling and many more. The basic meeting is free and connects up to 100 attendees. In addition,you can also select the pro and enterprise plans to meet your needs. The pro plan costs only $12 and can be billed monthly or annually. It allows you to connect over 500 participants. After that the enterprise plan allows you to connect with 10000 participants with many additional features.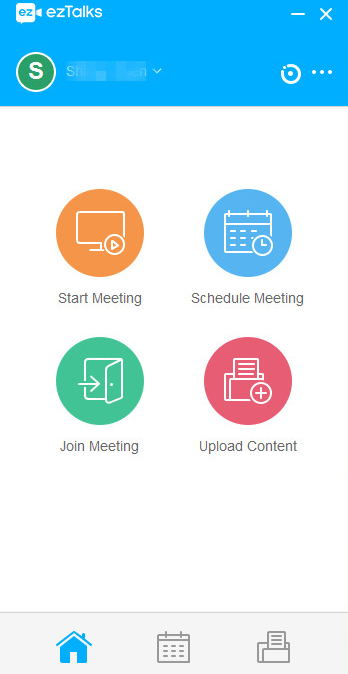 2. Zoom
This is a cloud-based video conferencing free software. It allows the users with screen sharing from mobile or desktop,HD video calling,recording,and the ability to select gallery views or full screen for video streams. Zoom gives some cool features such as a sending group text,audio files,images and collaborative whiteboards during meetings. It also allows the user to get connected with meetings from mobile devices through cellular data or wifi and this makes it a perfect choice for teams who are continuously on the go. The free version gives an unlimited number of connections with 50 people for about 40 minutes each meeting. Paid plans consist of unlimited calling durations of $10 each month.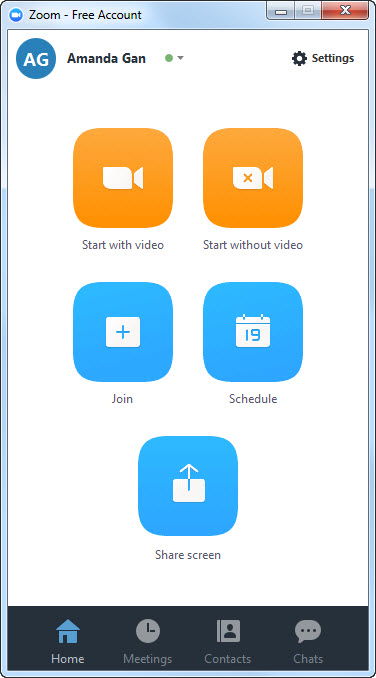 3. Join.me
Join.me provides all the necessary things that you are searching for a light weight,no hustle free package. Users can connect through a phone or VoIP. It can be connected with members from around 40 countries and this is the best solution for international attendees. Connect with your preferred device,share screen,transfer files,record meetings and easily change the presenters. Users can also customize meeting space with personalized URLs and backgrounds. It is very easy to use and can be connected in no time without any technical errors or confusion. The free plan has up to 10 participants and quick screen sharing. Enterprise and pro plans have around 250 attendees with features like Google calendar plug-in,outlook,built in cloud storage and reporting tools.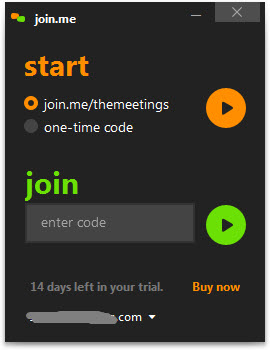 4. GoToMeeting
This service has proven itself as a very easy solution for free cloud-based video conferencing and meeting and for a good reason: customized URLs,HD video and potential to connect to the attendees with desktop or phone makes it the best choice. Groups can collaborate utilizing the whiteboard function to highlight and annotate the presenter's screen. Options to translate settings and international free numbers make GoToMeeting a good option for global groups. The initial version is at $39 each month and includes 25 participants. It also gives a free plan to 3 attendees.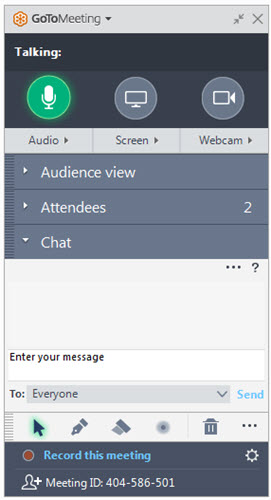 Wrapping up
In above information we have given you 4 free cloud-based video conferencing services. It is very difficult to conclude which one is best for you. If you are a group with less people like 10 or 20 you can select likewise,but if you are a larger team then ezTalks Meetings can meet your needs. Now you can take your meetings to the next to level by using these services.