Best 8 Mega Meeting Alternatives
Webinars are quickly becoming one of the most powerful tools when conducting online training, product or service launches, seminars, or client presentations among many others. Actually, there come numerous webinar solutions and this article focuses on Mega Meeting reviews and best 8 Mega Meeting alternatives.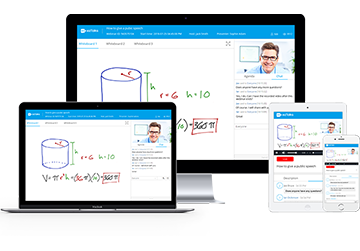 Best Mega Meeting Alternative
Free for up to 100 Participants
Fluent HD Video/Audio Quality
Screen Sharing and Whiteboard
Polls, Survey and Recording
Rebranding and Paid Webinars
Sign Up Free Now
Mega Meeting Reviews
Mega Meeting is a program-based webinar hosting platform that enables customization of the interface. Mega Meeting features can be gotten to from any PC with a web association without downloading. You can share a view of your desktop or any active application with others and record your webinars for later review, archiving or sharing. Mega Meeting pricing plan starts at $29/host (billed monthly) with limited features and participants.
Cons
a) Recording option is available only as an add-on for an additional charge.
b) Mega Meeting allows only one live video stream per session.
c) The free trial is only for 7 days.
Best 8 Alternatives to Mega Meeting
The following popular webinar services out there help you figure out which one will work best for you.
1. ezTalks Webinar
ezTalks Webinar is one of the best webinar software and Mega Meeting alternatives that enables you to hold a live virtual event with up to 100 interactive video participants as well as up to 10,000 attendees in per webinar session. Surprise! Every registered user can have a free trial of ezTalks Webinar service with 100-minute duration.
Pre-webinar
It is possible to prepare well for your event with ezTalks Webinar simple scheduling and hassle-free registration process. Besides, you can customize your webinar platform to match the style of your event, including adding your designed logo as well as the customized background image, decorating your waiting room, setting the webinar agenda and creating invitation email as you like, for better audience impact and brand consistency.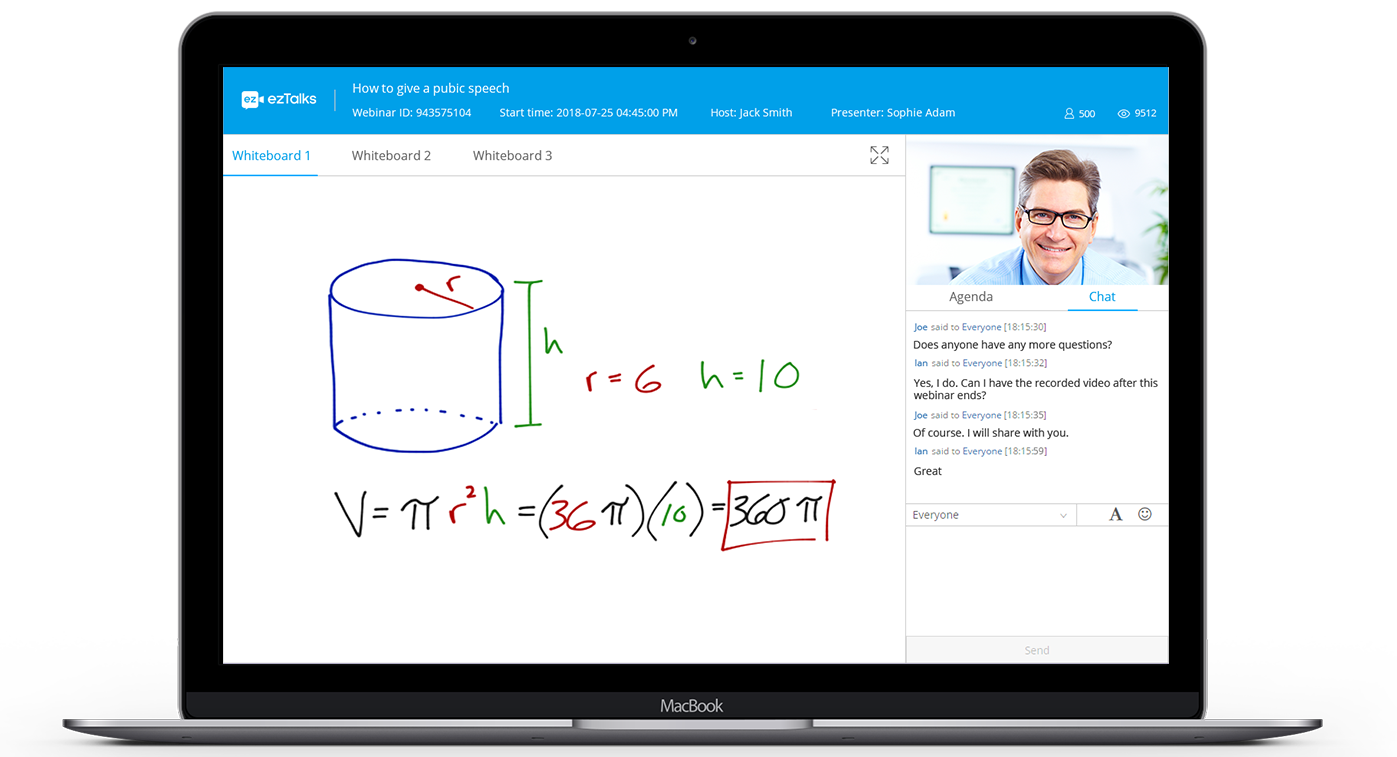 Webinar in Process
ezTalks Webinar compatible with all devices has a wide variety of interactive features like text chat, screen sharing, whiteboard, polls & surveys, and HD audio and video chat. You can present your ideas to the audience and interact with participants effortlessly by these collaborative tools. Also, the webinar can be recorded and stored for playback and share if necessary.
Post-webinar
You can gain insight into your events to track the trends and performance with robust analysis and reports on the registration, participants and webinar. To show your great respect for the audience, you can send the Thank-you page easily.
ezTallks Webinar solution offering the intuitive control and management process is applicable to many scenarios like marketing events, sales presentation and negotiation, e-learning, remote training etc. with no need to rely on technicians.
2. JetWebinar
JetWebinaris the leading real-time and simulated live webinar hosting platform in the market today for driving higher engagement and attendance rates. It is a cloud-based platform mainly for marketers with the effectiveness of virtual webinar presentations that features an interactive and immersive user interface. Providing one-click access from any computer or mobile device, JetWebinar enables you to host high-speed webinars to a large number of attendees without needing to sacrifice quality. But it is a pity that JetWebinar starts at a much more expensive price of $79 (billed per month) than others.
3. TalkPoint
TalkPoint is an amazing platform for online web-based communications including live webinar and delivery of video and audio. It helps you create interactive presentations. You can start creating your webinar with templates provided by TalkPoint or customize the registration and imprint your brand. You can also share your screen and conduct polls & surveys during the webinar. A standout feature of this webinar platform is that it allows you extensive editing of the webcast after it's been processed.
4. Big Marker
Though Big Marker competitors emerge in large numbers, it still takes a place in the market. This software allows you to easily set up webinars and interact with any number of participants. Powerful features such as screen sharing, recording, polls and Q&A make your webinars interesting and more interactive, which then yield better results. Inevitably, some users reflect that there are technical crashes once in a while which are unpredictable.
5. Huddle
In Huddle, people can work together to share, discuss and work on their content actively. You can invite and search clients, colleagues or others easily, set up document approvals effectively, share and manage documents confidentially and chat with the participants flexibly. So you can spend less time organizing documents and tasks, chasing approvals, and searching through email- and more time delivering exceptional results.
6. AnyMeeting
A few of users building their audience, generating more leads, closing more deals, and improving their teams' productivity with AnyMeeting. It allows your attendees to drive the conversation with its chatting function. You can also use its built-in reporting to see who attended your webinar and for how long, evaluate your polls, surveys and quizzes and review your engagement data. In order to extend your reach with access to your webinar, you can record it from the beginning and post it to social media for sharing. But you need to note that each webinar should cover at least 30 attendees and many clients might find the minimum of 30 attendees for a webinar to be too many.
7. WebEx Webinar
WebEx Webinar is widely recognized as one of the leading webinar delivery platforms and best Mega Meeting alternatives. Backed by Cisco security and reliability, Webex delivers dependable webinars and events. It can hold up to 40,000 attendees, and has multiple features to make each webinar hosting more productive like screen sharing, in-app voice listening, recording and customization. Though the basic plan of WebEx webinar pricing starts at $24/per month, it only includes up to 9 participants.
8. EverWebinar
EverWebinar is also among the good alternatives to Mega Meeting platform if you need to host automated webinars, as you can't host a real live streaming webinar directly via this. It aims to help you build email marketing lists with a purpose as it has integrated with email ActiveCampaign, GetResponse, MailChimp and other email marketing platforms. You can schedule webinars to reach more audience by virtue of its time zone auto-detection, block dates and block night-time functions.
Conclusion
So if you are looking for alternatives to Mega Meeting webinar software for communication, marketing or training purposes, then you may choose among those above-mentioned as per your requirements. With careful study and many user reviews, ezTalks Webinar has turned out to be the most cost-effective choice.