Top 5 JetWebinar Alternatives
JetWebinar is the first real-time and simulated live webinar hosting platform. But as time goes by, its drawbacks constantly appears. According to JetWebinar reviews, many users are not content with JetWebinar features. Most obviously, the email design template is weak right now and the user interface is not intuitive and novel enough. Also, some users suffer accessibility issues when screen sharing. Lastly, JetWebinar pricing plan starts $63/mo with 100 live attendees, which is much more expensive than other JetWebinar competitors.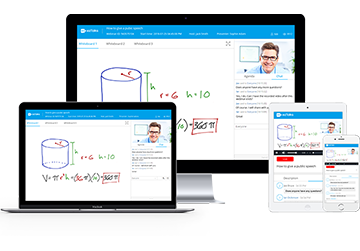 ezTalks- Best JetWebinar Alternative
Free for up to 100 Participants
Fluent HD Video/Audio Quality
Screen Sharing and Whiteboard
Polls, Survey and Recording
Rebranding and Paid Webinars
Sign Up Free Now
Owing to those factors affecting user experience, to find alternatives to JetWebinar is essential. The followings are Top 5 JetWebinar alternatives for amazing webinar services.
1. ezTalks Webinar
ezTalks Webinar is one of the most popular JetWebinar alternatives in the world today for no matter an individual or a multinational corporation that requires an easy, flexible and reliable webinar experience.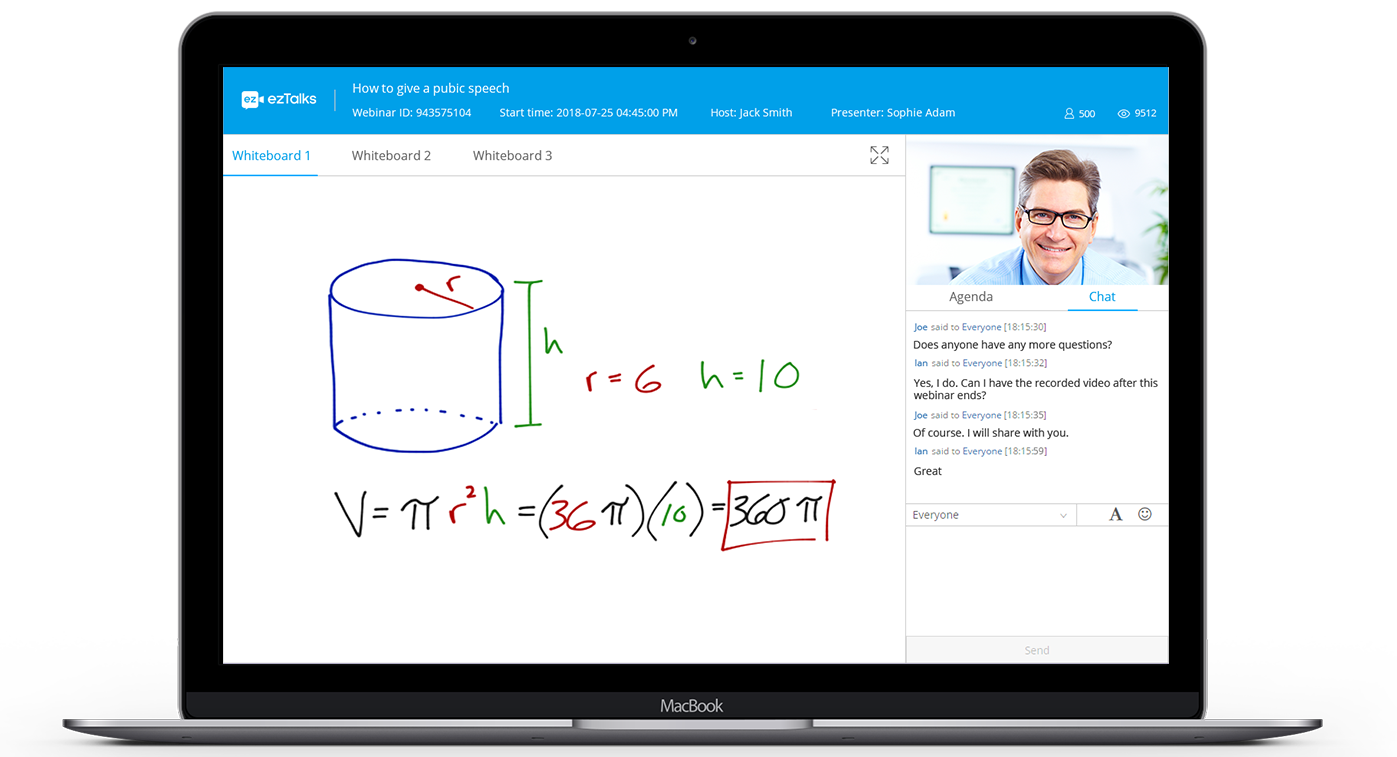 Pros
Broaden Your Reach
a) Able to host online events with up to 100 live video participants and 10,000 audiences;
b) Compatible with Mac, Windows, iOS or Android system devices;
c) Easy to schedule your webinar for optimum time and rebrand your webinar platform with uploaded logo and background image to attract and gather more audience;
d) Feasible to utilize its 1GB free cloud storage and record your webinar, then share the recordings to expand your impact.
Keep Your Audience Engaged
a) Enable public discussion to boost brainstorming and private discussions to ensure confidentiality;
b) Can launch polls to ask questions in real time pertaining to the webinar to gather opinions insights and feedback effectively;
c) Allow to add visual content on an interactive whiteboard during the webinar and share screen or whiteboard simultaneously to enhance your webinar presentation;
Streamline Your Webinar
a) HD video and audio quality for seamless live streaming experience ;
b) Automatically adjust your video based on your internet condition to deliver a smooth live webinar experience.
Monetize Your Webinar
a) Provide the option to monetize your webinar in a simple and secure way with Paypal integration.
Track Your Webinar
a) Accurately to follow up the trends and performance with robust analysis and reports on the register, participants and webinar.
b) Able to send the Thank-you page in seconds to increase audience retention and enable them to rate for webinar performance and leave advice for future improvement.

2. WebEx Webinar
WebEx Webinar is widely recognized as one of the best live streaming webinar software and best JetWebinar competitors. Backed by Cisco, Webex delivers secure and dependable webinar services.
Pros
a) Easily set up webinars for up to 3,000 attendees and stream for 40,000 attendees;
b) Multiple features include screen sharing, Q&A, recording, customization, etc. to make each webinar hosting more productive;
c) Able to join your webinar reliably from any device;
d) Real-time technical support available during your webinar.
Cons
a) Complex and unfriendly user interface makes it hard to navigate and find the corresponding features;
b) Free trial for 30 days with limited features;
c) The basic plan can only cover 9 participants and it is pricey compared to other JetWebinar alternatives.
3. ClickMeeting
ClickMeeting is another popular JetWebinar alternative as it is comprehensive and easy to use. If you're going to develop business tasks related to training, product & service marketing, or sales, ClickMeeting can be one of the best webinar software you may need.
Pros
a) Productive features like webinar rebranding, customized invitations, paid webinars, interactive whiteboard, surveys & polls (for immediate feedback), screen or desktop sharing, and chat options;
b) Facebook & YouTube live streaming to expand the reach of your webinar content;
c) On-demand webinars to build your lead base and enhance your expert status;
d) Record the entire webinar through the audio and video recording feature with one click.
Cons:
a) Not a wise choice for those who intend to have a webinar with more than 25 participants at a budget-friendly cost;
b) Software runs on Flash and to install and update Flash is the minor inconvenience for most of the users;
c) Solid internet connection is always needed, otherwise it can get choppy;
d) No support available on weekends and sometimes need to wait for 1 or 2 days for help.
4. Zoom Webinar
Zoom Webinar is regarded as a versatile live webinar platform and one of the powerful JetWebinar competitors. There are several webinar packages offered by Zoom Webinar, which help you reach more people and grow your business.
Pros:
a) Allow up to 100 interactive video participants and up to 10,000 view-only attendees;
b) Enable to make live streaming to unlimited audiences on Facebook Live and YouTube;
c) Possible to create schedules using Outlook and Google Calendar.
Cons:
a) No free webinar trial before purchasing the expensive pro plans;
b) Need extra time to learn how to control such an excessively professional platform;
c) Audio problems are a common complaint, as its audio fails to maintain a constant connection;
d) Its image quality is not that good especially during the night when doing a video recording. And it takes a lot of time and effort to change registration template for the host and in some cases, it does not happen at all.
5. WebinarNinja
Webinar Ninja is also on the list of top JetWebinar alternatives. It's a web-based platform which enables users to run Live, Automated, Series, Summits & Hybrid webinars.
Pros
a) No juggling screens as this intuitive platform allows to upload videos and presentations and manage everything on one screen;
b) Built-in registration and thank-you pages for your webinars that are also customizable to fit your style;
c) Fast support and response for you and your attendees in less than 2 hours, any day of the week.
Cons
a) A bit pricey if you're new to webinars or are on a budget;
b) Take much time and effort to change the registration template for the host;
c) Grainy image clarity mostly happens especially during the night when doing a video recording.
Conclusion
After having an overview of JetWebinar reviews, you may find that it can't fully satisfy your needs for your webinar. Among the top 5 alternatives to JetWebinar listed above, you may find ezTalks Webinar gives the most in terms of cost, features, and ease of use.